Freshwater fish: a true Lombardian menu
The most exquisite is char, the noble relation to salmon and an "alpine fish". In fact this lake fish favours the mountains, rivers and lakes of the Alpine region. Its already delicious flesh is enhanced by marinating and it is perfect in fresh summer dishes. 
There is a wide range of freshwater fish in Lombardy, subdivided into native species and foreign species introduced by man. With flavours ranging from the delicate to the distinctive, oily, spiny, they are all excellent, but to get to know them best, you need to taste them in their own environment where they are the stars of local traditional cuisine. 
Today, "poor" recipes reinterpreted by chefs celebrate their nutritional value and flavours, and freshwater fish now compete strongly with saltwater fish. So, let's find out where to eat the best lake fish in Lombardy.
Freshwater fish in Lombardy
With its large lakes and smaller basins, Lombardy is paradise for lake tourism and offers up some delicious dishes for food lovers. Among the most popular native species on lake and river fish menus in our region is trout, most famously salmon trout, perfect en papillote or à la meunière. Delicious and common to all of Lombardy's large lakes, perch fillet is the king of risottos. 
Delicious, too, are shad, pre-alpine lake sardines which are at their best when dried; oily eels, char-grilled or marinated; and stewed, baked, fried or marinated tench.  Among the most prized lake fish are the expensive char, rare pike and sturgeon with its prized eggs, which is now farmed only. Less expensive is spiny chub, ideal for pâté; whitefish or lavarello, lean and perfect smoked; fried catfish; and carp... "in carpione", the process to which it lends its name, which is marination followed by frying.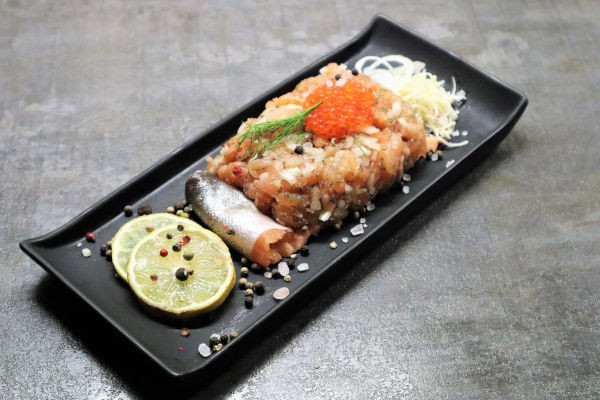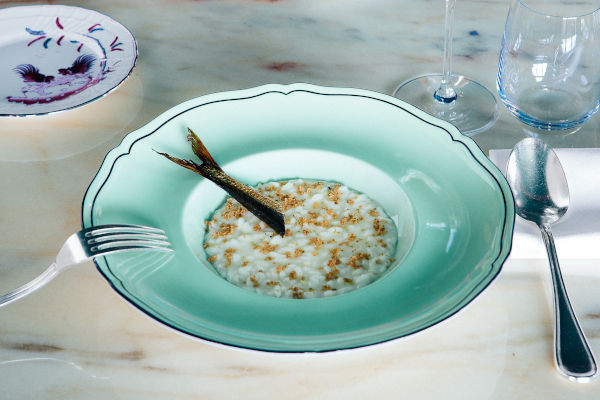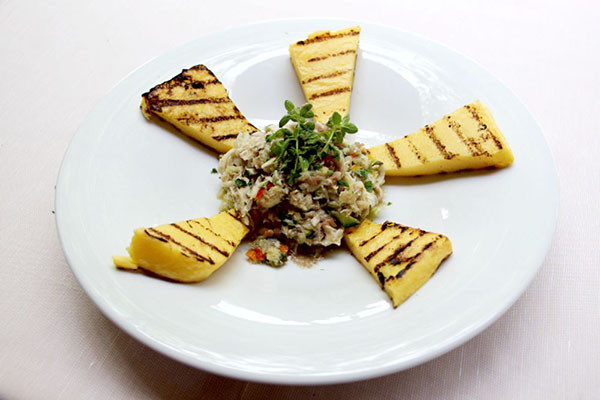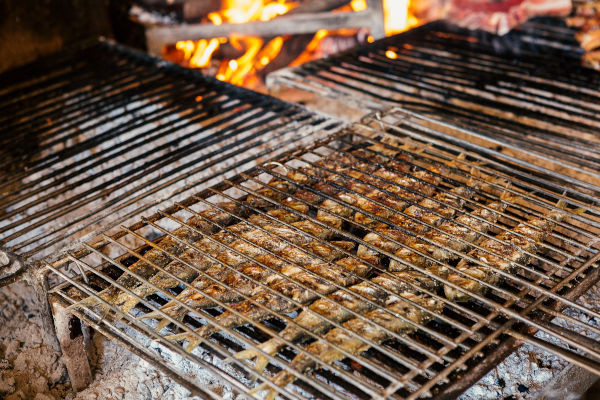 Where to eat the best freshwater fish dishes 
Freshwater fish have a milder flavour than saltwater fish. The recipes are rich in spices, aromas and herbs, or require marinating and drying. Every lake in Lombardy has its own cooking traditions. Let's discover them!
Pike with the flavours of Brescian Garda 
On the shores of Lake Garda, the largest of the Italian lakes, they fish pike, sardines, bleak, eel, carp and carpione, whitefish, perch, trout... One of most delicious dishes is pike alla Gardesana: the tender, flavoursome flesh of pike with chopped chad fillets. It is then all seasoned with lemon, capers and D.O.P. extra virgin olive oil from Brescian Garda. It is served with slices of crispy grilled polenta.
Lake Maggiore: a full fish menu 
The gastronomy of Lake Maggiore is abundant in flavourful fish dishes such as pike stuffed with rice, egg and prunes. Bleak are served lightly fried, char-grilled or marinated. Common whitefish is filleted, breaded, fried and served with an aromatic meat sauce. Chub is served in delicious fried meatballs. To taste them at their best, perch fillets should be dusted with flour, fried in butter and served with a delicate risotto.
Missoltini, a Lake Como delicacy
Among the homelands of perch is also Lake Como and Lecco. Here the typical dish is missoltini (shad). Fished in May, salted, sun dried and then canned, they can be enjoyed on the grill. Boneless, they dissolve during cooking, and can be served with grilled polenta. Also delicious is lavarello, the common whitefish, served with Como white potatoes, part of "Arca del Gusto" (Ark of Taste), a Slow Food project.
Sardines and tench on Lake Iseo
Lake Iseo - the smallest of Lombardy's great lakes, situated between Bergamo and Brescia - and its islands are famous for their gastronomy. One speciality is dried sardines, Slow Food Presidium. Fished between December and April, they are salted, dried and pressed into containers, then immersed in extra virgin Sebino oil for several months before being seared on the grill. The queen of local culinary tradition is tench stuffed with breadcrumbs, cheese and spices. A summer dish protected by the De.Co. designation, it is a symbol of Clusane d'Iseo, famous for its week dedicated to this flavourful gem.