Mountains

Art & Culture

Food & Wine
Weekends in Valtellina
Madesimo, Chiavenna and Morbegno. A weekend in Valtellina
A day out on the snow, a record-breaking bridge and mountain flavours. Are you ready to discover all Valtellina has to offer?
Valchiavenna and Valtartano
The Alpine region of Valtellina is the place to be for winter sport enthusiasts. In Madesimo, Valchiavenna, wide expanses of snow offer wonderful slopes for skiing and snowboarding, or gentle family snowshoe walks. Or set off from 1500 metres in a snowmobile amidst forests of fir and larch and head up to the 2000 metre Andossi plateau for a breath-taking view of frozen lakes and clear skies. A few kilometres away, another valley is home to a record-breaking attraction. At Tartano, the 140 m high, 243 m long Ponte nel Cielo (sky bridge) is the highest suspension bridge in Europe and attracts hundreds of visitors every day. Who dares cross it?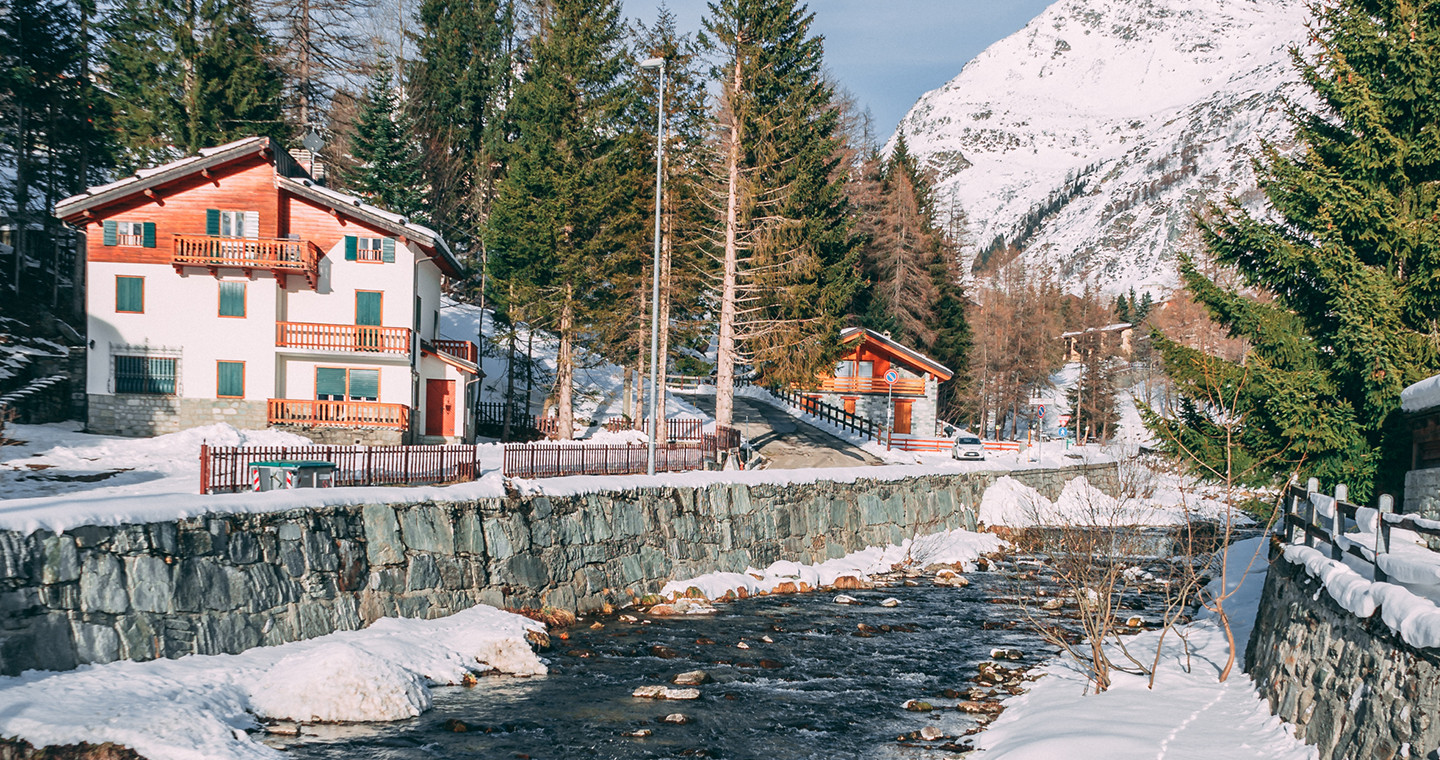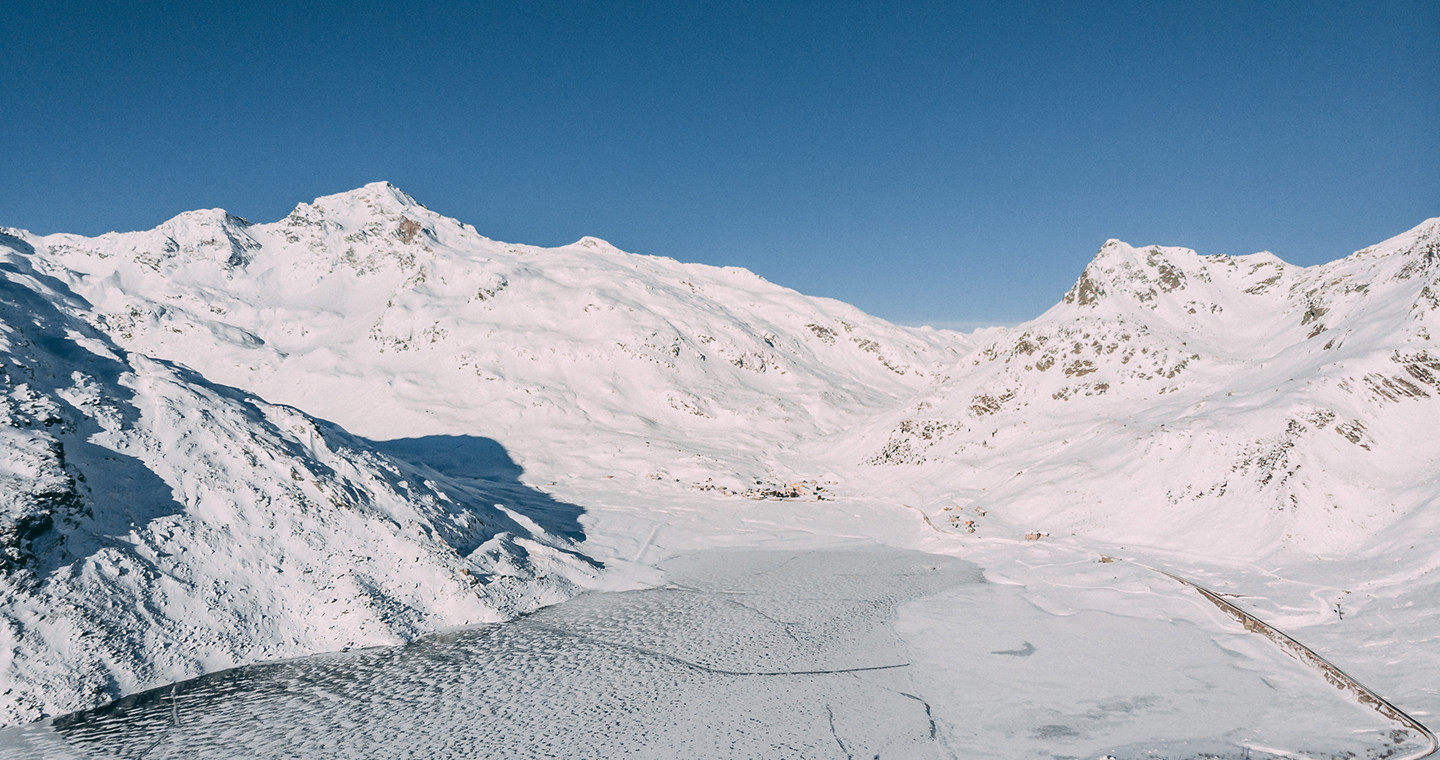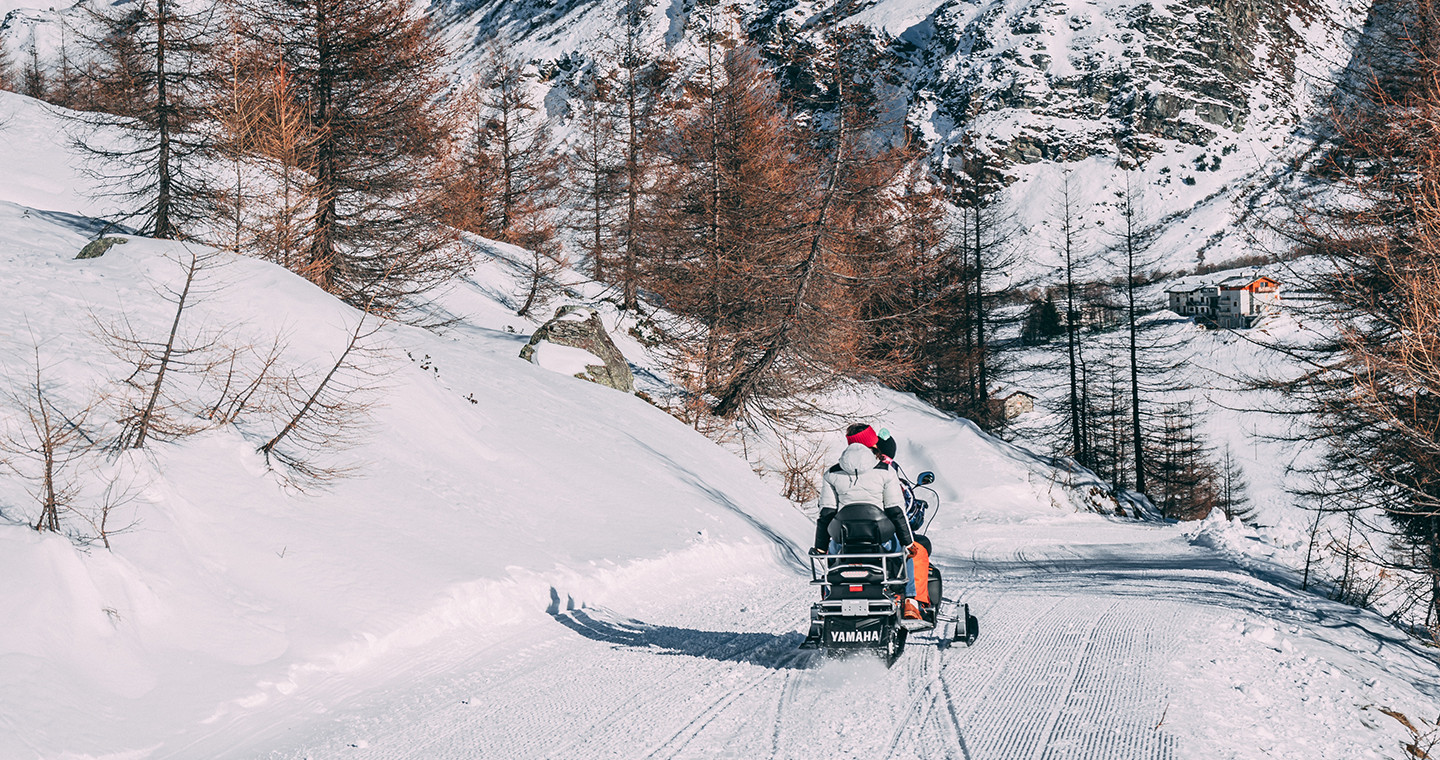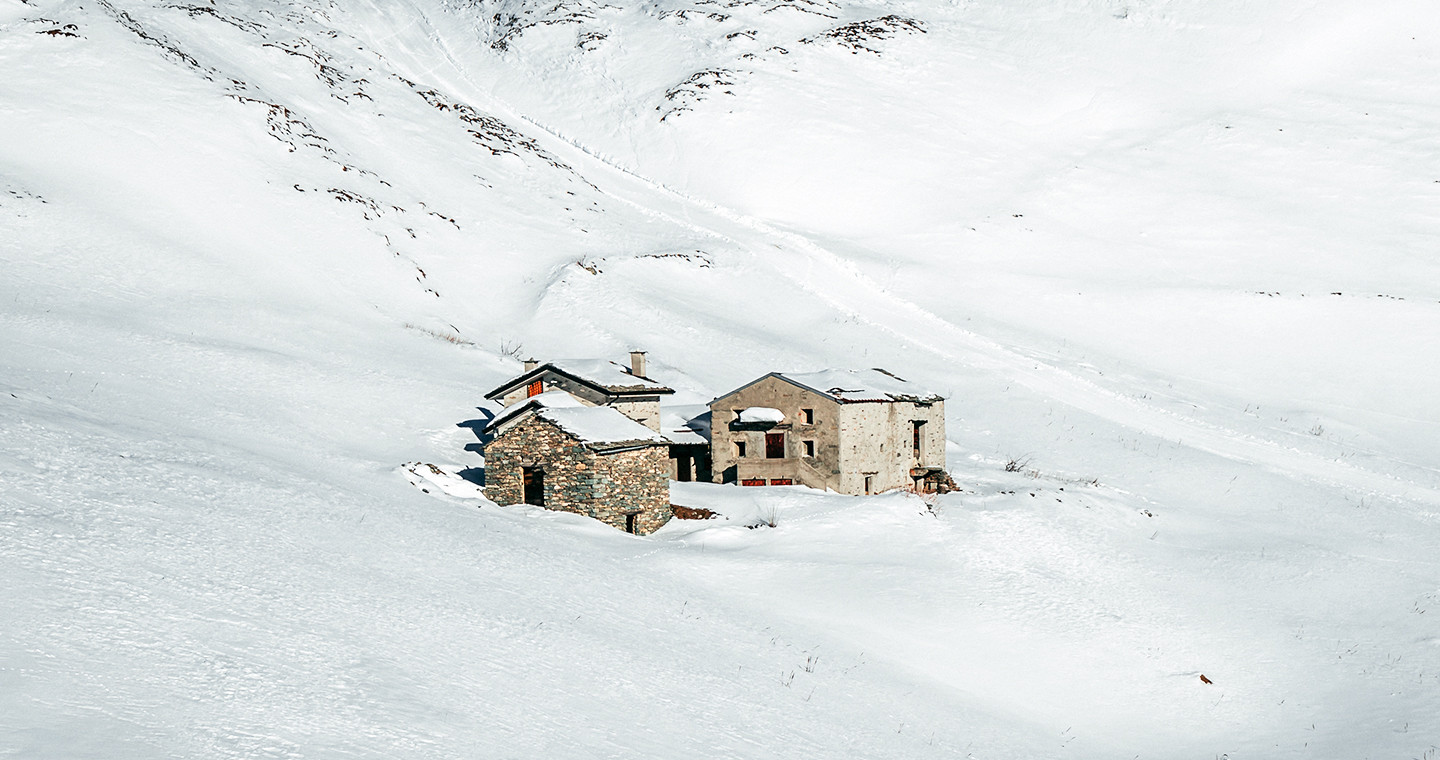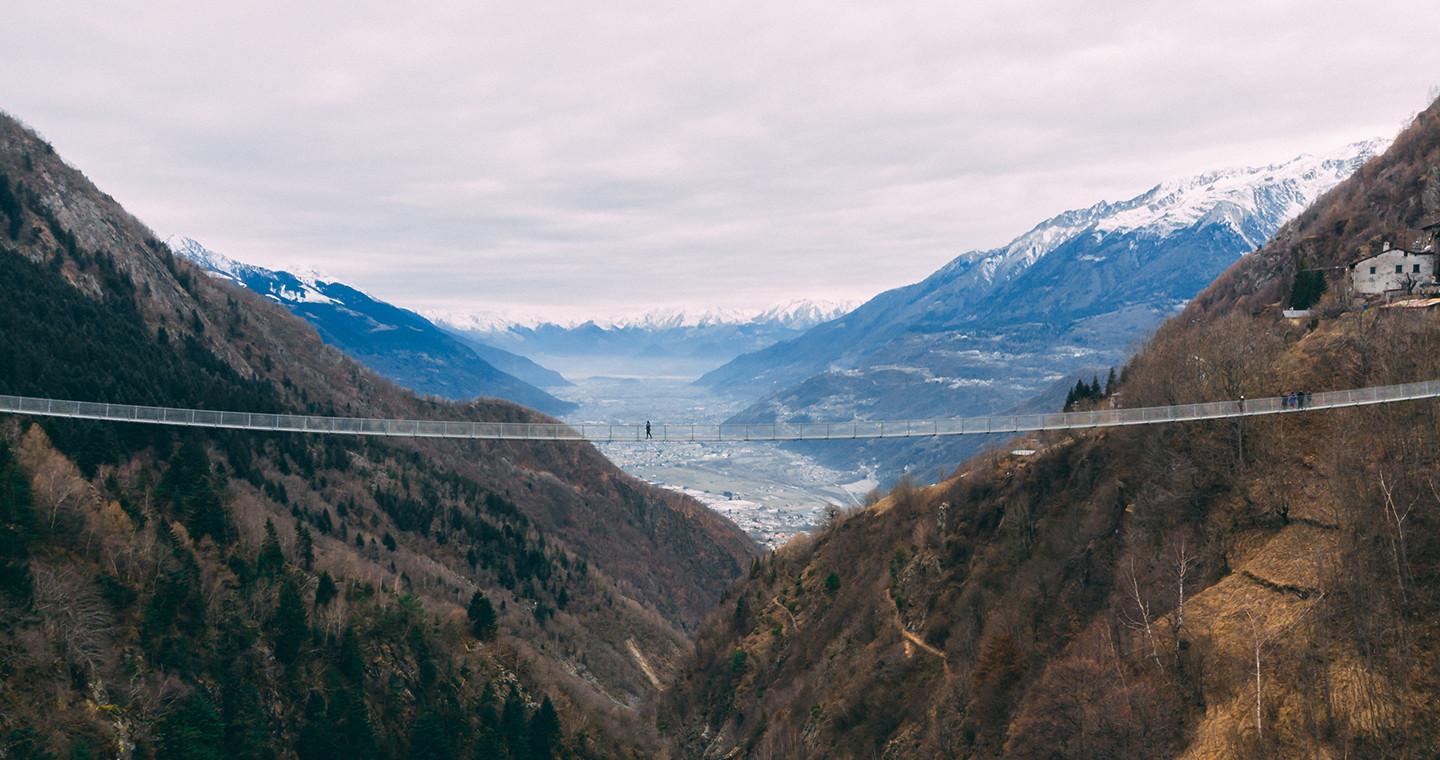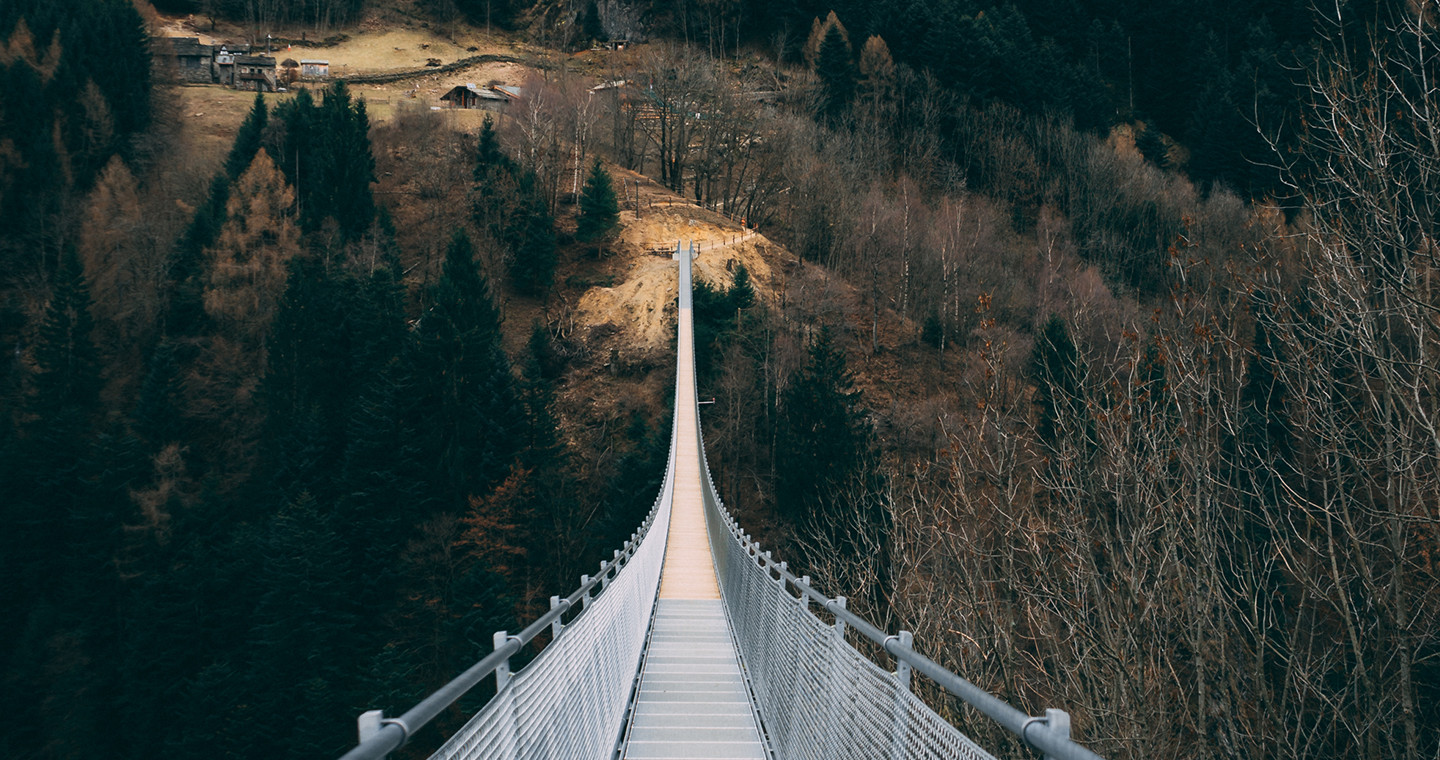 Chiavenna
Chiavenna is a town in the valley of the same name that has much to reveal about mountain life. Attractions include natural caves (Crotti) used as cellars to age the excellent local wines and Roman quarries from which the town's characteristic Ollare building stone was mined – now a natural park. Don't miss the Collegiata di San Lorenzo complex with its bell tower, cloister and baptistery. Not far away lies the town of Piuro, a Renaissance gem. The frescoed rooms of Palazzo Vertemate Franchi elevate it from country house to noble residence. Expect to see original period furnishings, carved wooden ceilings, gardens, fountains and a vegetable garden with an ancient, quirky irrigation system.
Dine out on mountain fare
Three cornerstones of Valtellina cuisine: Sciatt, Brisaola and Pizzoccheri. The first is the best starter you could imagine: tasty buckwheat pancakes filled with stringy cheese. Brisaola (with an "i", not an "e") is the genuine local salami, which producers preserve using their own secret herb and spice mixes. Lastly, pizzoccheri are the only way to end a day on the snow. The white version eaten in Chiavenna resembles gnocchi.