Weddings in Oltrepò Pavese, a land of picturesque villages and unique culinary products
Where the wine flows and there's a castle perched on every hill: Oltrepò Pavese is the southernmost area of the Province of Pavia in Lombardy.
Brimming with natural beauty, this little-known region has plenty to offer, whether you want to get away from the city for a few days or celebrate an unforgettable wedding. The green hills and local specialities of Oltrepò Pavese make it the ideal destination for elegant nuptials or relaxing wedding weekends.
Delicious food and wine for your wedding in Oltrepò Pavese
The small villages of Oltrepò Pavese have something for everyone: art and history enthusiasts, nature lovers, and dedicated foodies. For each of the rolling valleys of the Oltrepò, there is a unique microclimate, allowing the vineyards to create world-renowned wines with distinctive characteristics, including Pinot Nero, Barbera and Moscato.
These wines pair perfectly with cured meats, including the celebrated Salame di Varzi PDO; cow and goat's cheeses; traditional recipes like Schita; local products such as peppers, onion and Mostarda di Voghera; Berettina di Lungavilla pumpkins; truffles; mushrooms; and classic desserts including almond cake and Staghiglione doughnuts. Discover all these delicacies on your wedding day or on a food and wine tour as part of your wedding weekend.
Wine represents a bond between people and places. Let nature be your guide as you experience the different seasons and flavours of the land, transforming your wedding weekend into an unforgettable sensory experience. 
Weddings exploring the delights of Lombardy: from La Via del Sale to La Strada del Vino
La Via del Sale is an ancient salt road dating back to the Middle Ages. Made up of several stretches between the Po Valley and the Ligurian Riviera, it makes an appearance in our favourite region: Oltrepò Pavese. Starting in the town of Varzi, the 80 km path will take you all the way to San Fruttuoso in Liguria. Over four days of walking, you can take in breathtaking views from Monte Lavagnola and Monte Chiappo, admire churches, castles and villages in a landscape where time seems to stand still, and wander paths immersed in nature. A truly unique itinerary, La Via del Sale is a chance to discover a whole host of local wonders, ideal for an adventurous wedding weekend. 
The road is paved with unforgettable moments: immerse yourself in the history of the region and a postcard landscape of vines, cultivated fields, rice fields, hills and paths. To discover the timeless scenery and ancient traditions of Oltrepò Pavese, be sure to check out La Strada del Vino and the six "Guidando con gusto" itineraries, which can be travelled by car, motorbike or bicycle.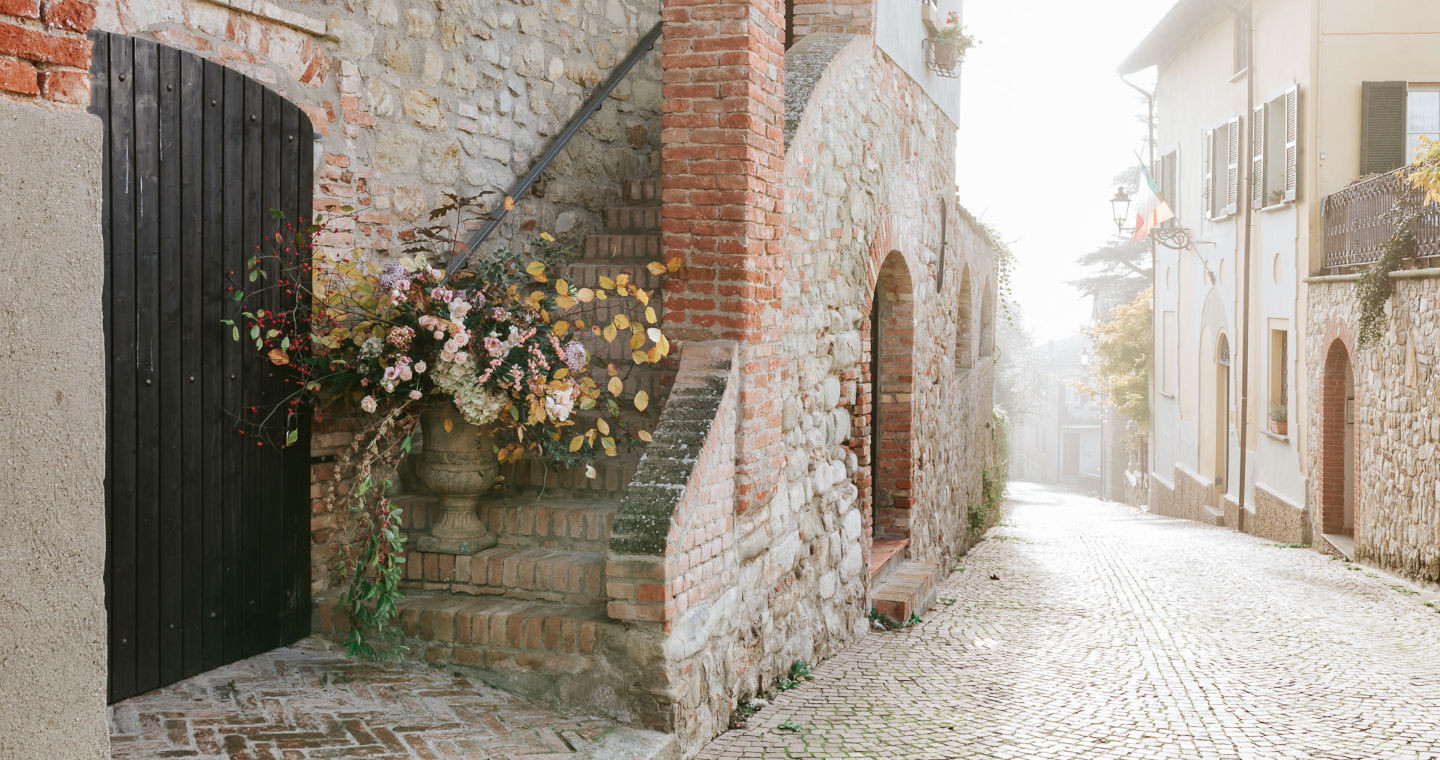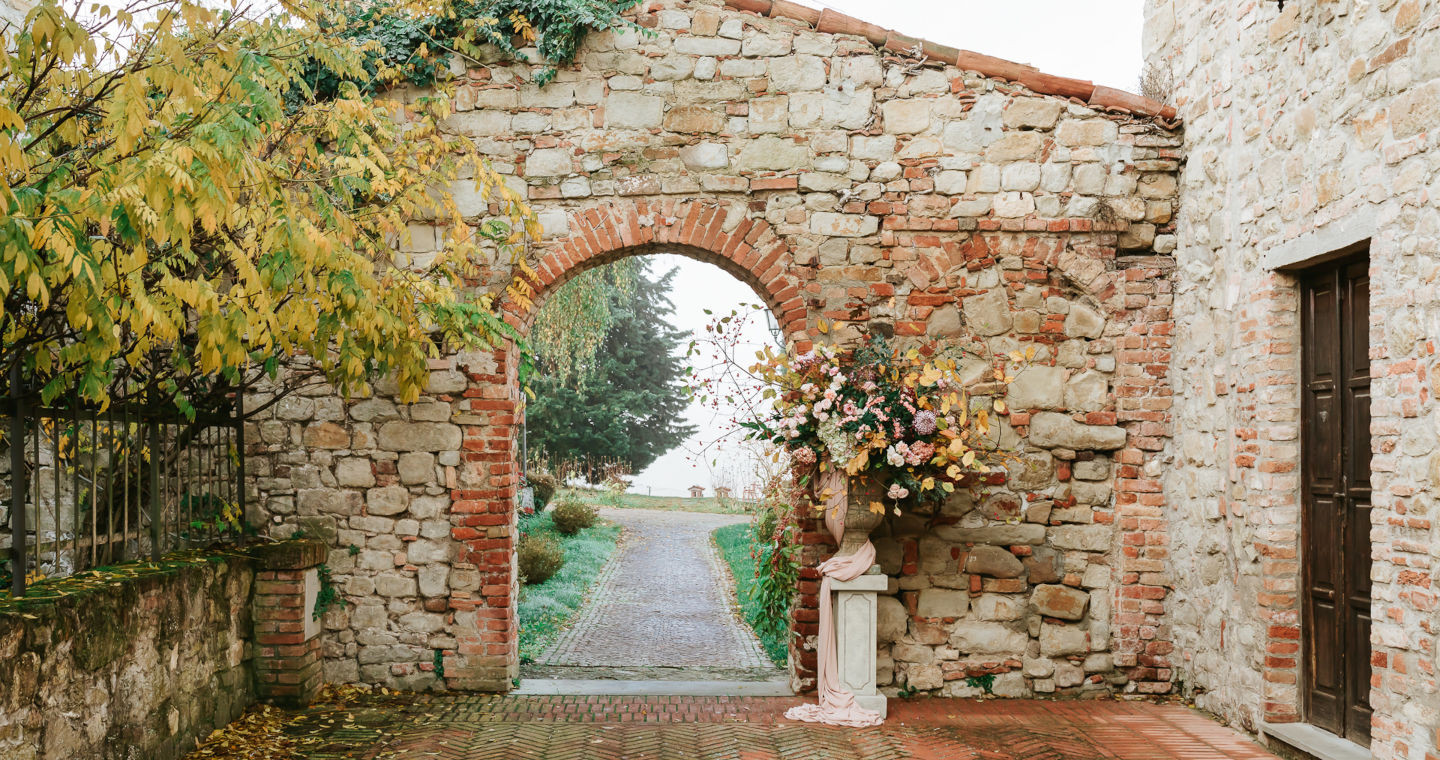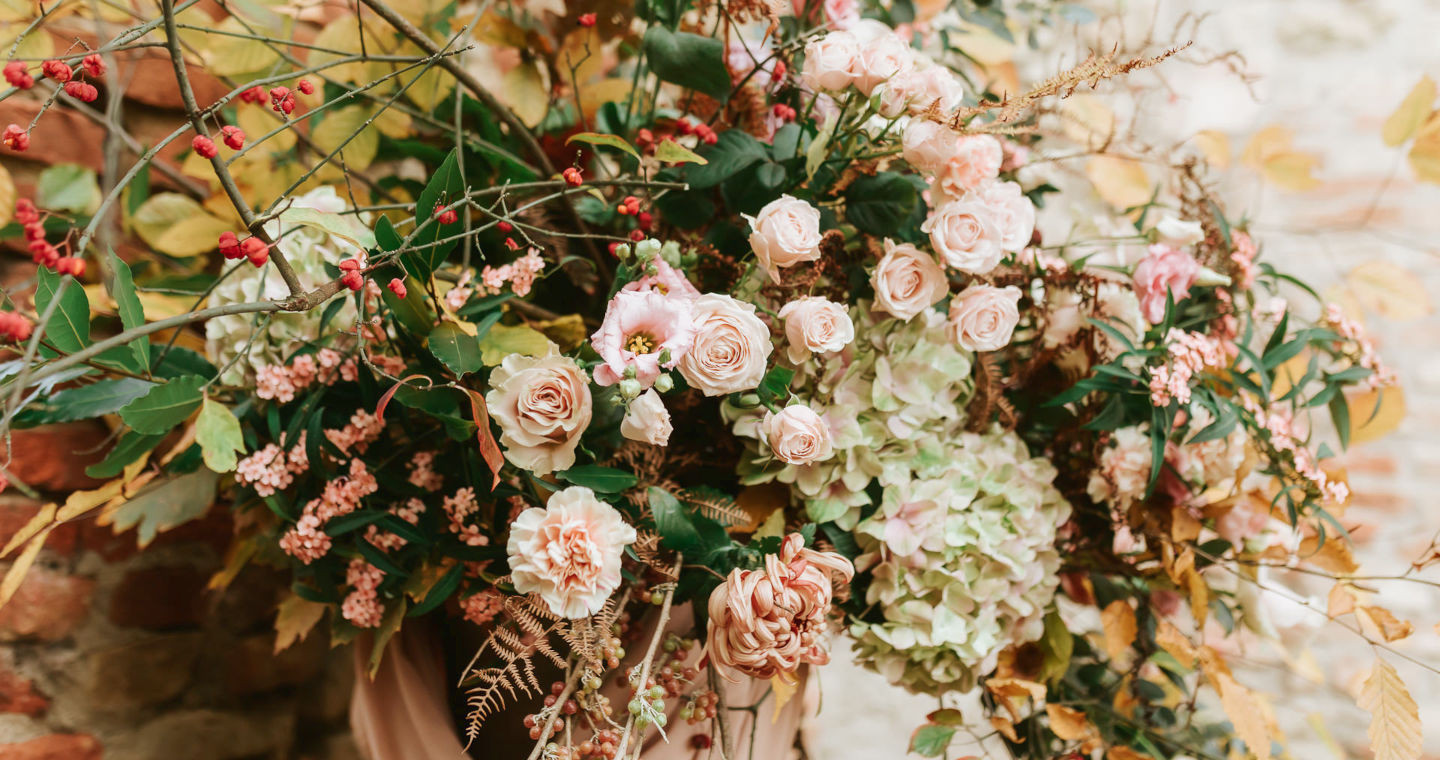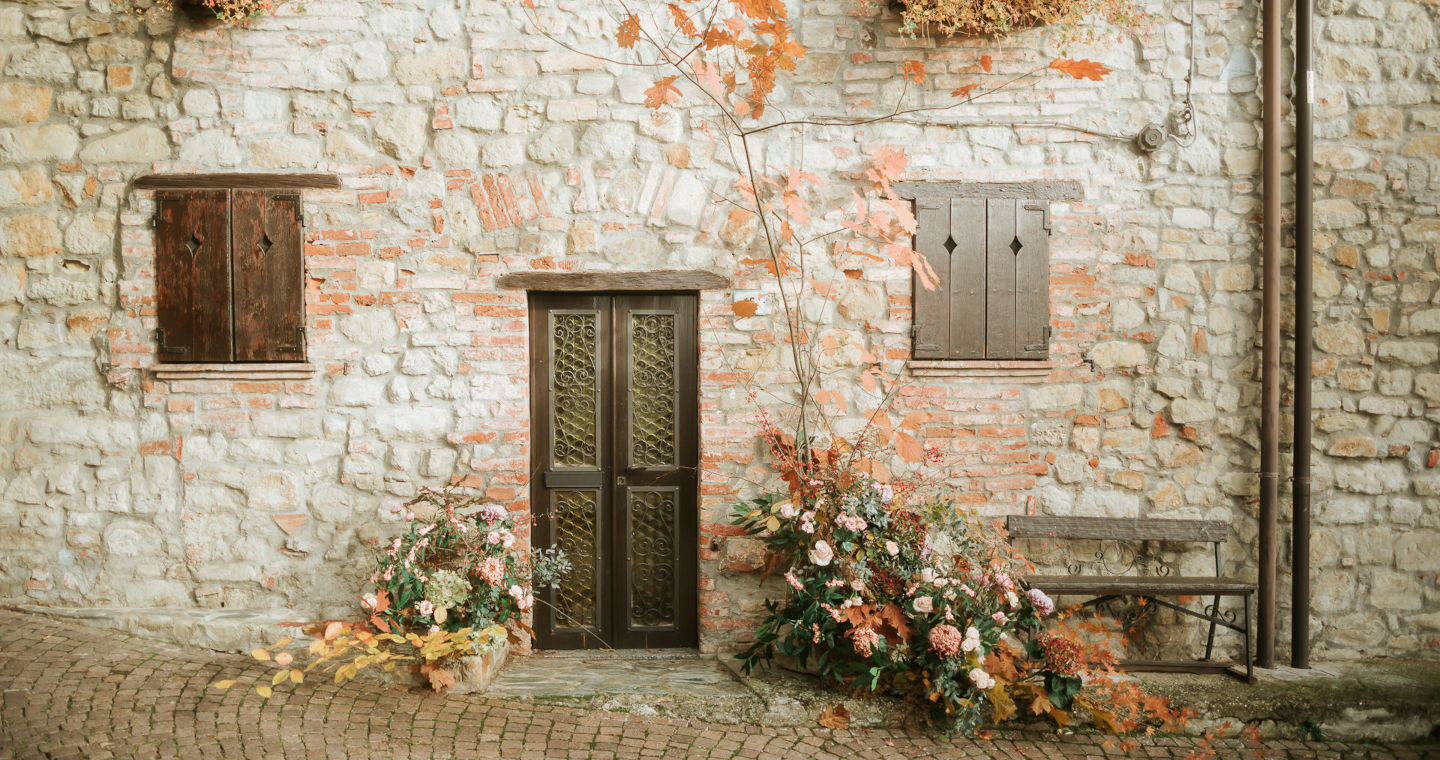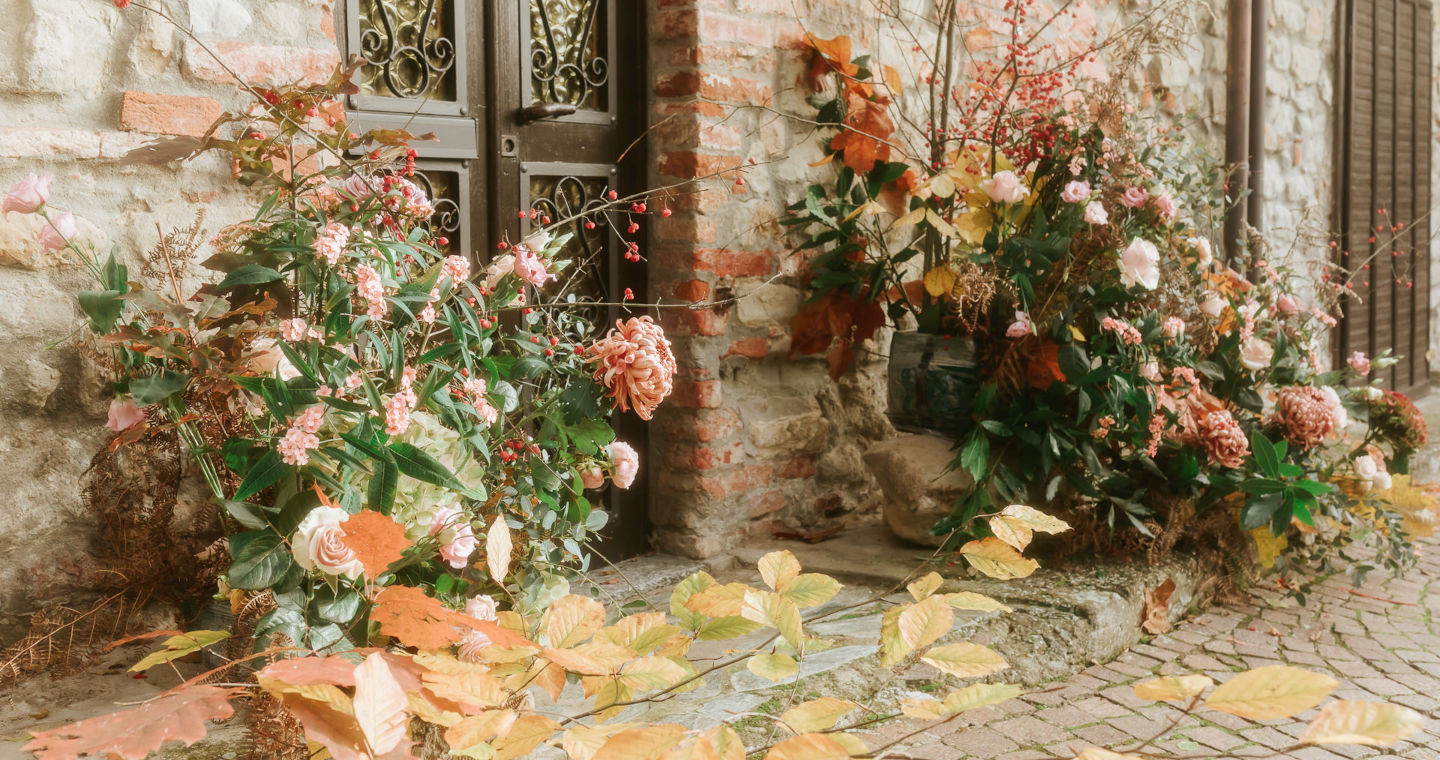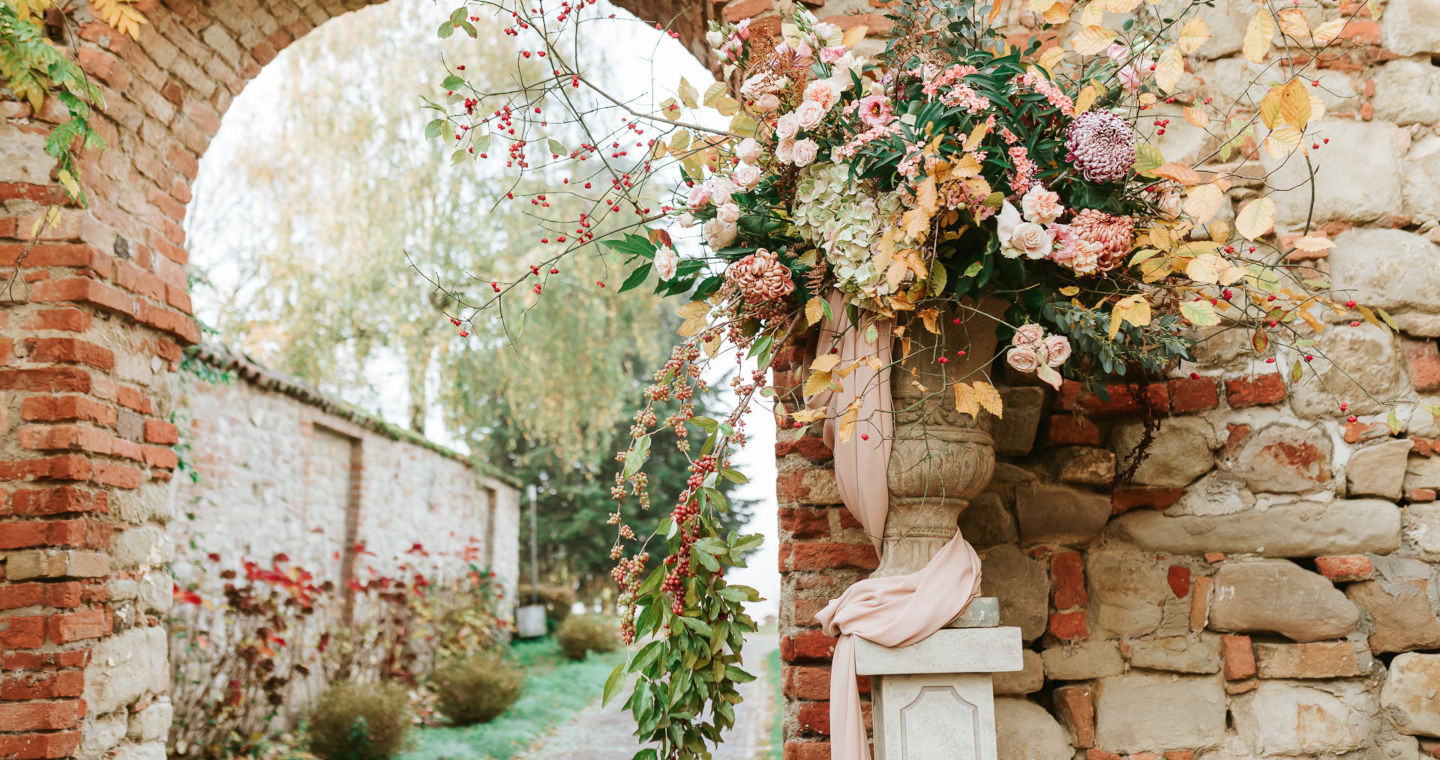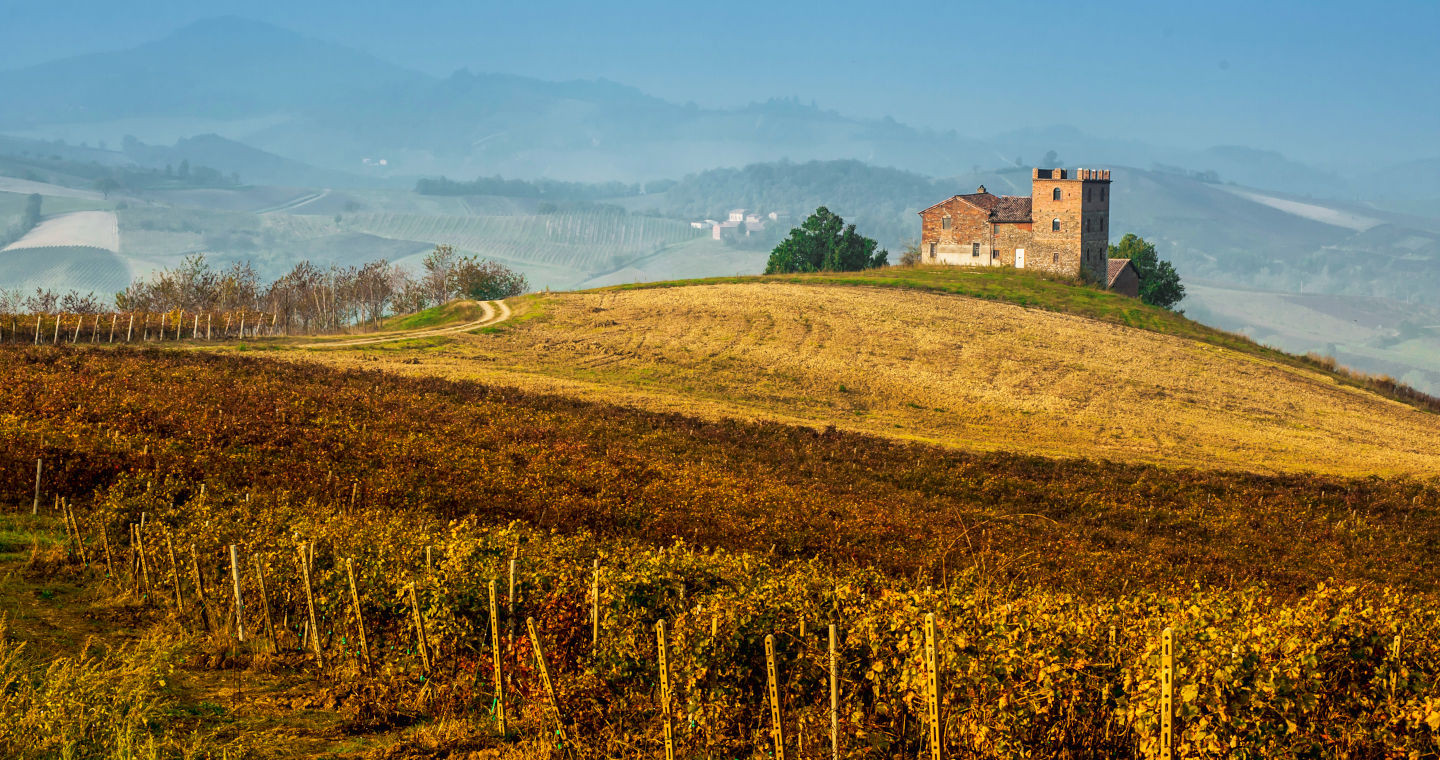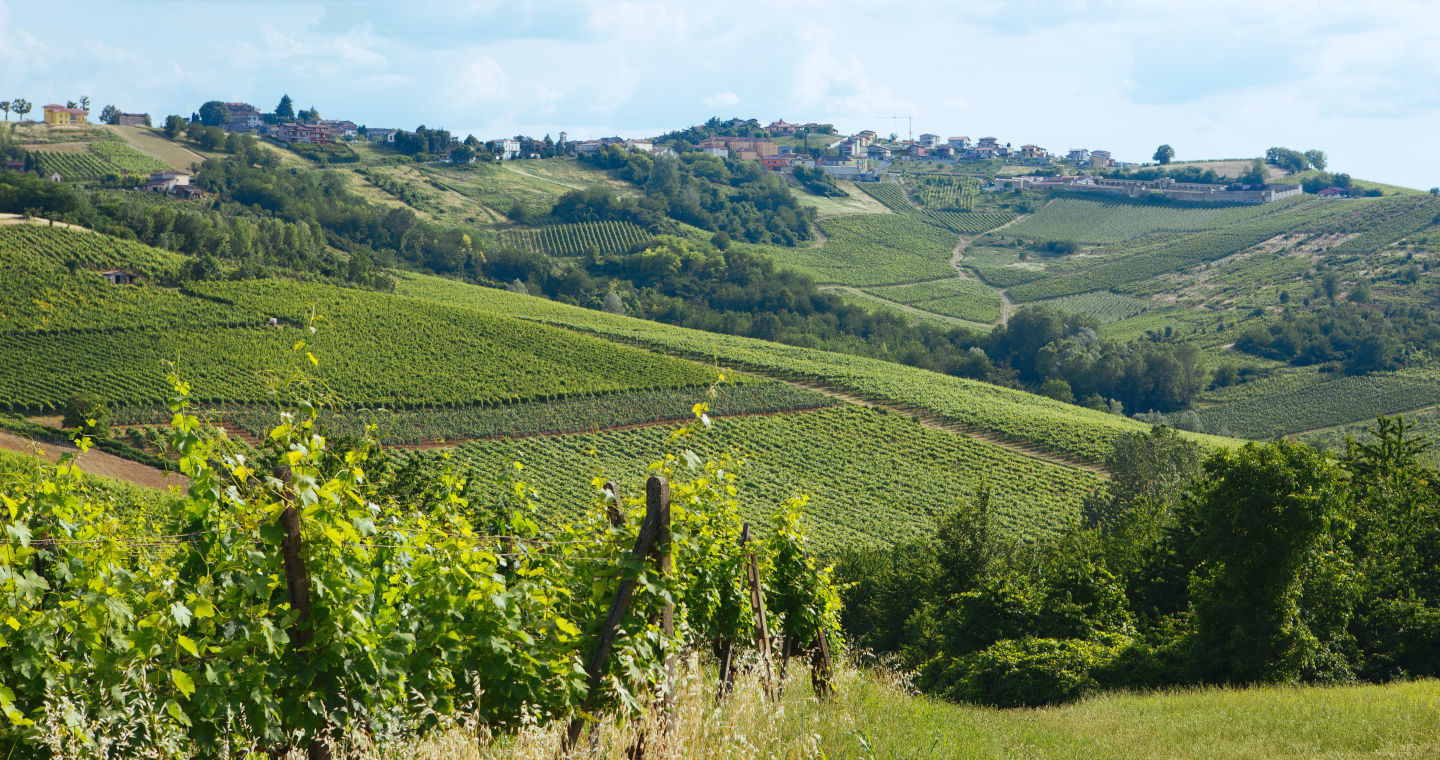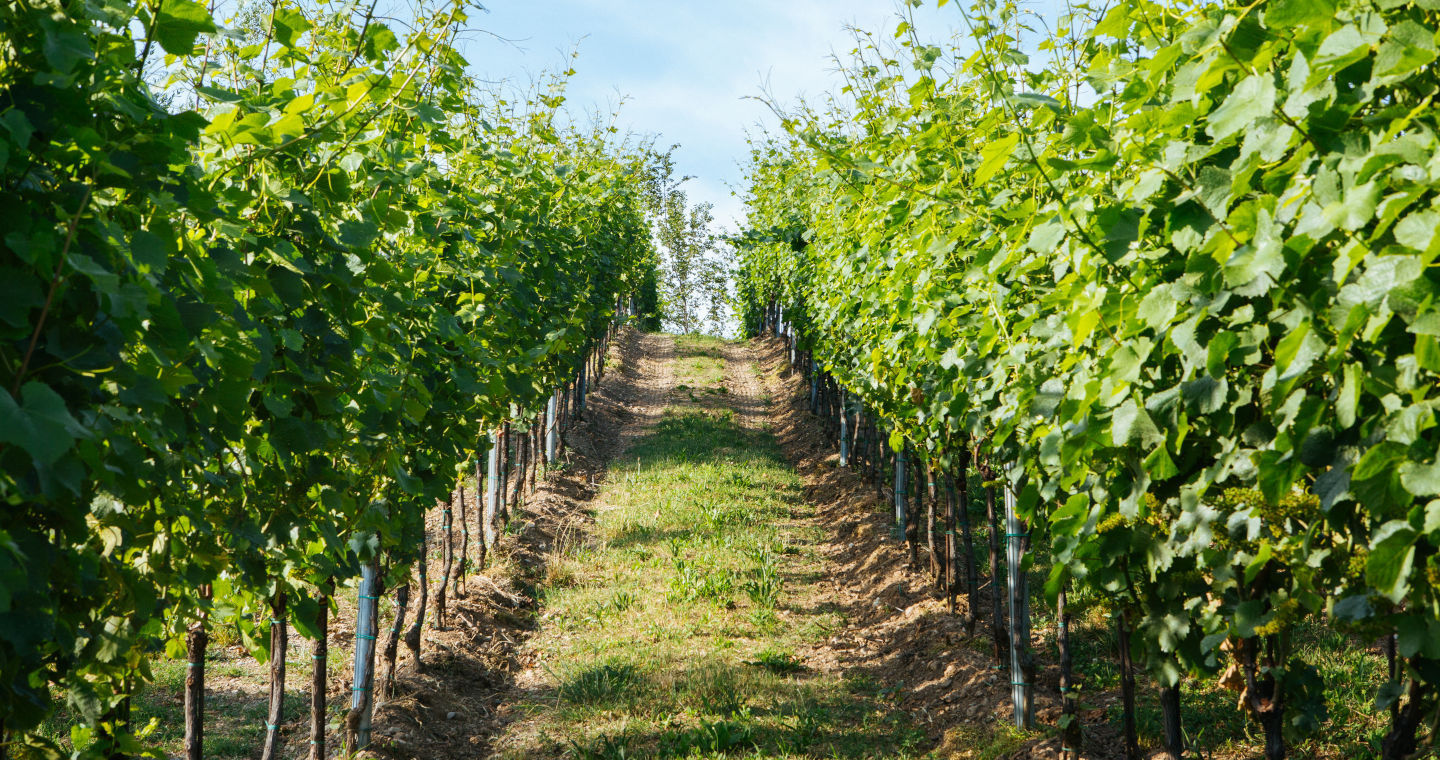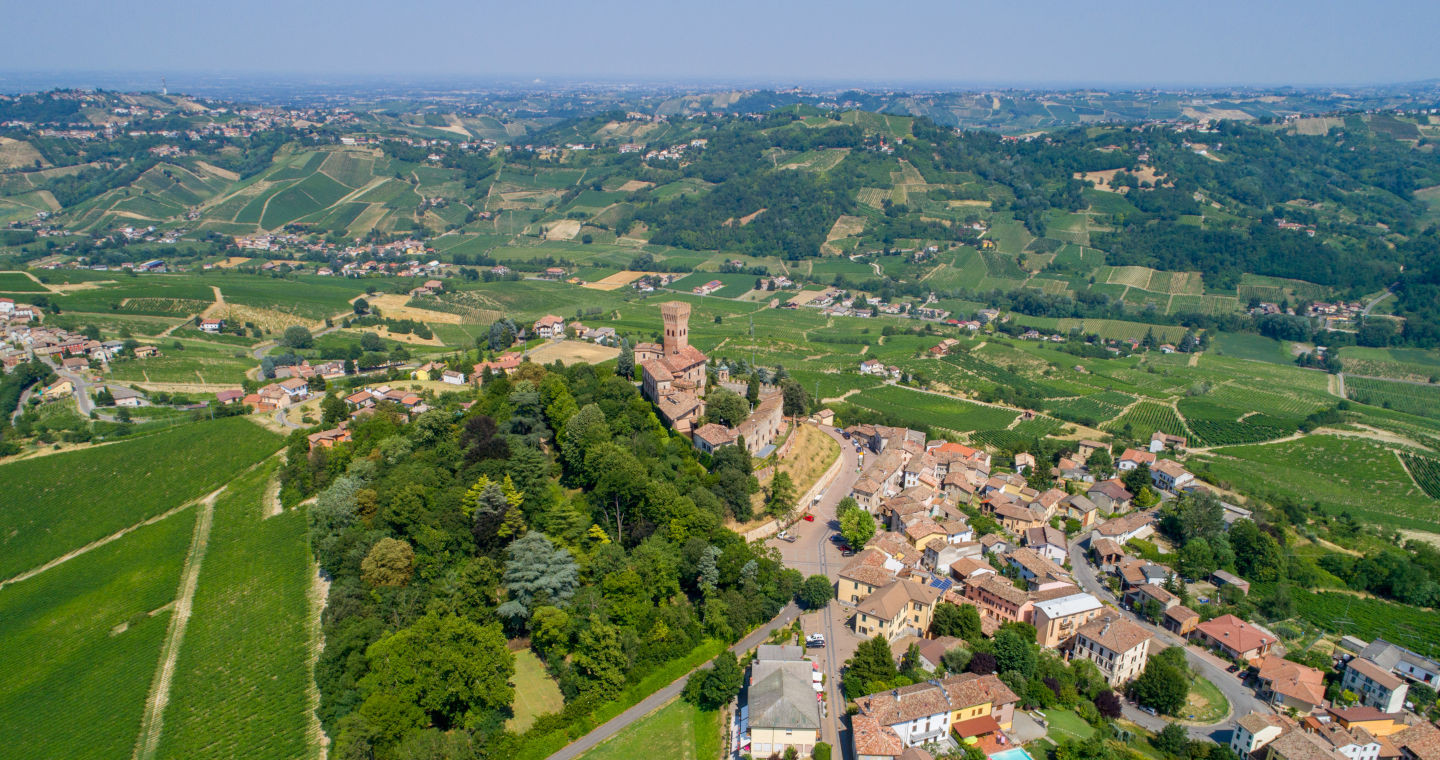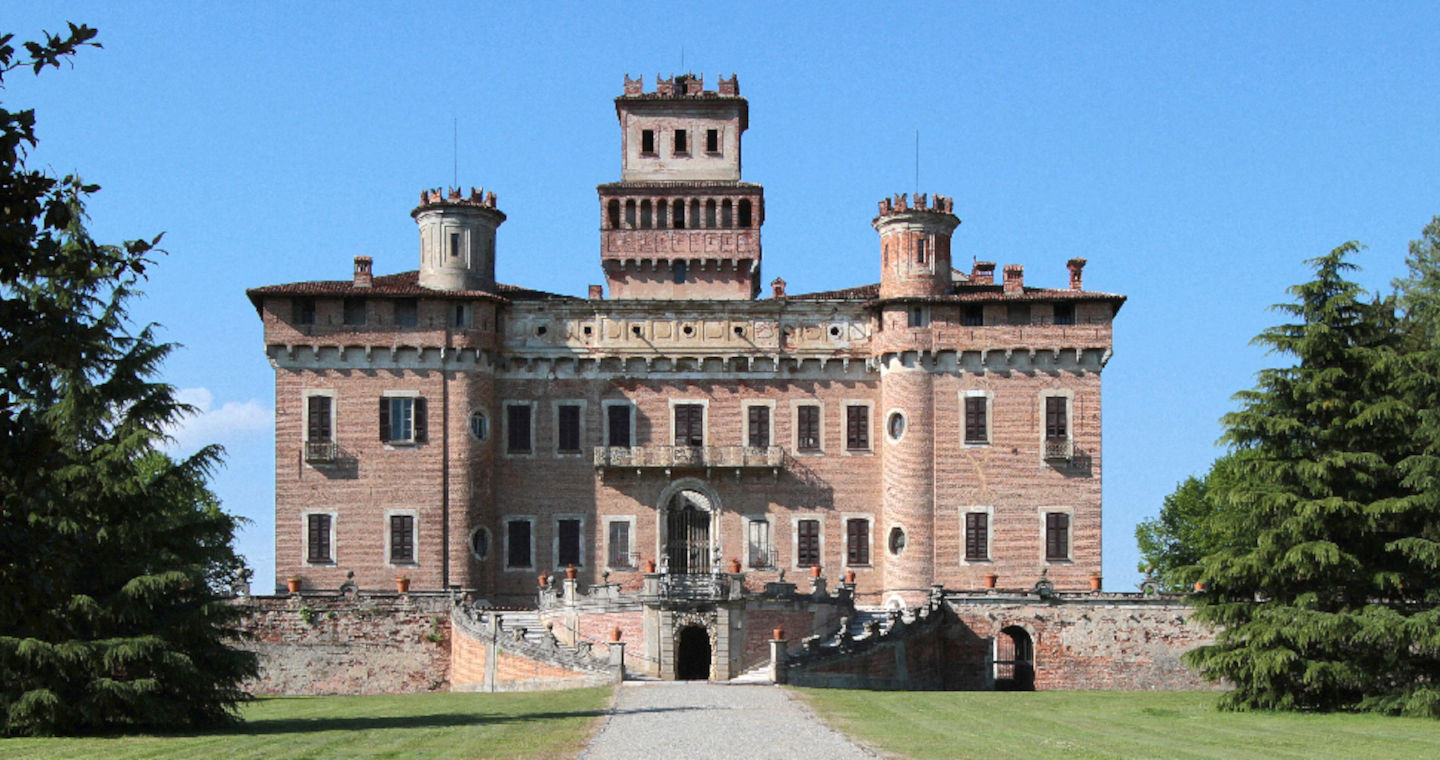 Wedding weekends in the villages of Oltrepò Pavese
In Oltrepò Pavese, there are countless small towns bursting with medieval charm, some of which are ranked among the most beautiful villages in Italy, including Fortunago and Zavattarello. These hamlets have kept their ancient buildings and traditions intact, preserving and enhancing them in the name of tourism and culture.
Fortunago, perched high on a hill, is undoubtedly one of the most evocative and beautiful villages in Italy thanks to its medieval layout, complete with cobbled streets and paths and low stone houses. The Church of Santa Maria and San Giorgio, rebuilt in the early 1600s on the remains of the previous church, is one of its most iconic monuments. If you love relaxation and nature, Fortunago is the perfect destination for your Oltrepò Pavese wedding. The whole town is imbued with a sense of tranquillity thanks to the large surrounding park full of tall native trees.
Zavattarello, on the other hand, is one of the oldest villages in the Oltrepò. Located in the upper Val Tidone, it is still surrounded by its ancient walls and dominated by the Dal Verme Castle.
If you love castles, you can actually say "I do!" in the romantic setting of the Castello di Mornico Losana. The intimate and welcoming atmosphere, high level of attention to detail, and beautiful views of the landscape all come together to create a truly unforgettable experience. Alternatively, the Chignolo Po Castle is a dream location in the heart of Oltrepò Pavese, where the fascinating history, elegant buildings and refined rooms will leave your guests speechless.
If you want to create a wedding with a unique ambiance, there's no better place than Oltrepò Pavese. This area is a treasure chest brimming with gems for you to discover: from Fortunago to Borgo Priolo and from Montebello della Battaglia to the Hermitage of Sant'Alberto di Butrio, not to mention the church of Borgoratto Mormorolo. Choose a special, evocative and magical location for your wedding day. Get swept away by the beauty of Lombardy.