An intimate wedding in Lombardy: say your I do's surrounded by your family
Planning intimate ceremonies with attention to the smallest detail is the latest wedding trend.
This type of ceremony is perfect for those who want a small event with a maximum of fifty guests to pamper throughout. Indeed, an intimate wedding allows you to pay close attention to every single detail of your event and focus your budget on more unusual choices and precious, luxury materials. In addition, the special care paid to your guests will make for a highly refined, sophisticated event.
But why pick Lombardy for your intimate wedding ceremony? The region is extremely vast and rich in breath-taking landscapes, the ideal destination to satisfy everyone's tastes, whatever they may be. From mountain scenery to urban settings, not to mention the region's numerous lakes, woods and vineyards, Lombardy offers endless possibilities and a guaranteed outcome: it's the best possible choice for your intimate wedding ceremony!  
An intimate lakeside wedding: to each their own
Lombardy certainly has no shortage of lakes. Whether your choice falls on Lake Como, Lake Maggiore, Lake Iseo or Lake Garda, the region offers countless options. Here, nestled between charming little villages and towns, your dreams of true love will at last come true. Lombardy's lakes come with numerous manors and historic residences that could serve as the perfect venue for an unforgettable ceremony and reception, such as Villa Cipressi and Villa Monastero in Varenna.
Conversely, for a particularly intimate event you might choose one of the highly suggestive historic churches, such as the beautiful chapel in Pieve di Sant'Andrea Iseo, the church in Cisano or that in San Fermo, near San Felice del Benaco. You can also opt to hold a tailor-made ceremony by the sea - ideal locations include the Lido di Fasano in Gardone Riviera and the Lido dei Limoni in Gargnano, on the Lombard shore of Lake Garda. Arriving by boat will add an extra touch of magic to the event. 
In more intimate weddings (as in all weddings, really), a crucial role is played by the personalities of the happy couple: from the choice of location to the general set-up and traditional floral arrangements, all designed to fit with the chosen theme. On the big day, all details must be meticulously planned: a limited number of guests, as is the case with smaller gatherings, will enable you to focus more closely on the event and all its elements and ensure everything is perfect.
Your preferences, and those of your partner, are of the utmost importance in the preparation of a menu, which can include a variety of seasonal and local ingredients, such as DOP extra-virgin olive oil, truffles and meat and polenta-based dishes, as well as freshwater fish such as fried, baked or boiled whitefish.  But let us not neglect the wines: Merlot, Cabernet and Lugana will further enhance the flavours of local specialties. 
An intimate mountain wedding 
Lombardy's mountains enjoy international renown and have inspired the admiration of visitors from across the globe. Lovers of uncontaminated nature and fresh mountain air will find it to be the ideal location for their long-awaited "I do!"s. And what better season than winter, to celebrate an intimate wedding in a beautiful snowy setting? The small number of guests allows you to carefully plan for transport logistics, right down to the finest details.    
Arriving on-site by sled and holding the reception in a warm, welcoming chalet are just some of the many possibilities the mountains offer. These unique, sophisticated locations and traditional chalets and shelters will find a special place in your heart, also thanks to the beautifully designed spaces, devised to create a magical atmosphere. Soft lighting and the heat of a roaring fireplace will make your stay even more cosy and intimate. The typical winter menu, rich in locally-sourced ingredients, is sure to satisfy even the most refined palates among your guests. Want an example? Besides the famous polenta taragna, other traditional warm dishes will be available for you to savour, such as: pizzoccheri, casoncelli, sciatt (cheese-filled pancakes), taroz (a dish made with puree, beans and cheese) and Valtellina's incomparable dried beef.
Lastly, your wedding can take place in the space of a single, unforgettable day or over the span of a perfect weekend, brimming with amazing experiences in a setting of chalets, lodges and spas. But which of Lombardy's picturesque locations are best suited to an intimate wedding ceremony? Let's start with Valtellina and the well-known towns of Bormio, Livigno, Chiavenna and Santa Caterina di Valfurva; or Valle Camonica, famous for its prehistoric rock art, is also deserving of a mention, as is the renowned village of Ponte di Legno.
On the day of your long-awaited "I do"s, you'll be able to experience the magic of the mountains and of the beautiful Lombard Alps, which provide a lush green setting in spring and a snowy backdrop in winter. This mountain panorama is rich not only in natural beauty but also in bell towers, dotted here and there across the landscape, including that of the picturesque Church of the Madonna di Caravaggio in Oga. 
Intimate wedding in the city 
If you love metropolitan life, you will find in the Lombard cities the ideal location for a truly memorable  "I do!" In fact, numerous venues and churches rich in frescoes and unique artistic works suitable for intimate wedding ceremonies can be found in city locations. From the Lombard capital, Milan, to cities with an older and sometimes more private feel to them, such as Bergamo, Brescia, Mantua and Como. 
But not only that, depending on preference, you can also opt for memorable symbolic and civil ceremonies inside historic buildings or venues with a more modern touch overlooking the city rooftops, for instance in fascinating Bergamo Alta. Venues boasting both indoor and outdoor spaces, panoramic terraces and rooftops with a magical flavour. Ideal locations for a reception immersed in the iconic – and often imposing – palaces and monuments of the city.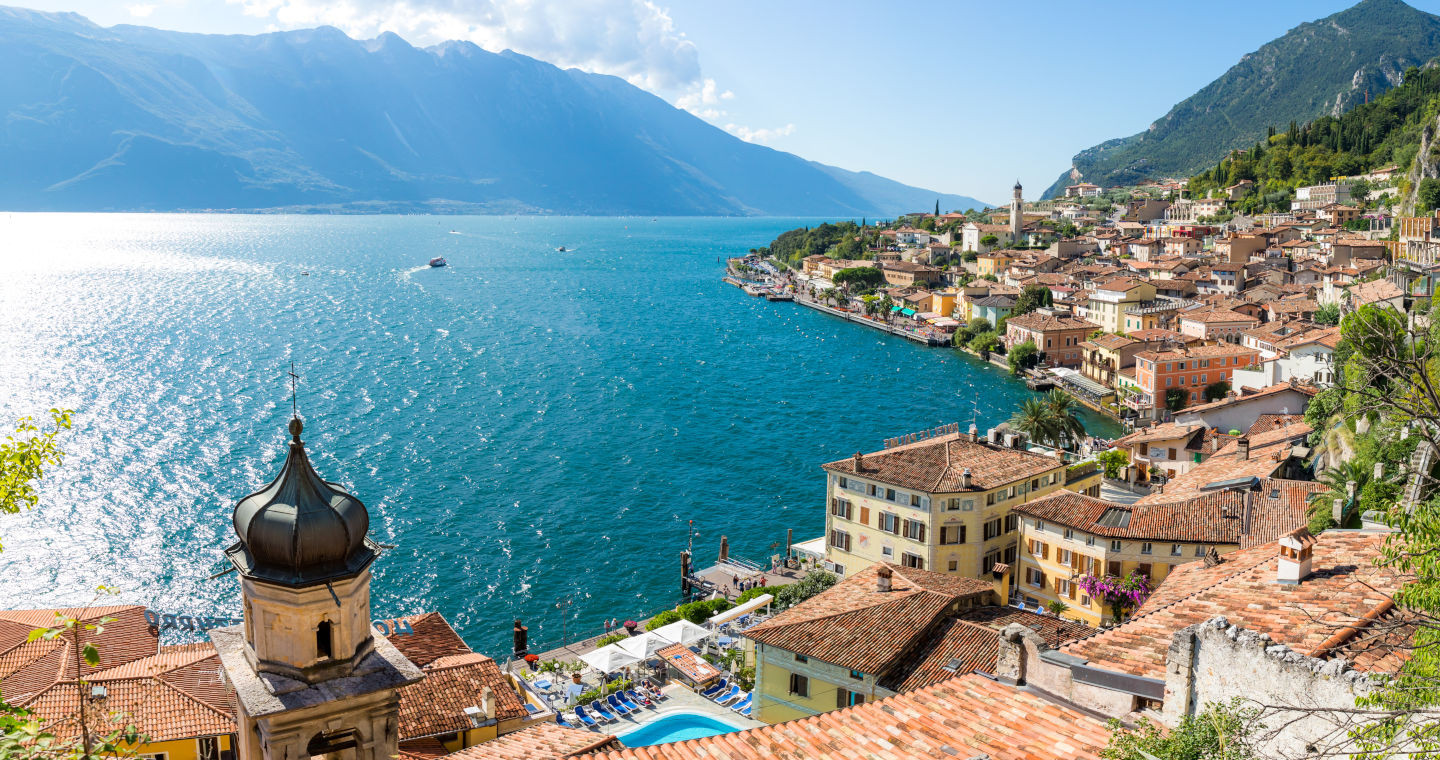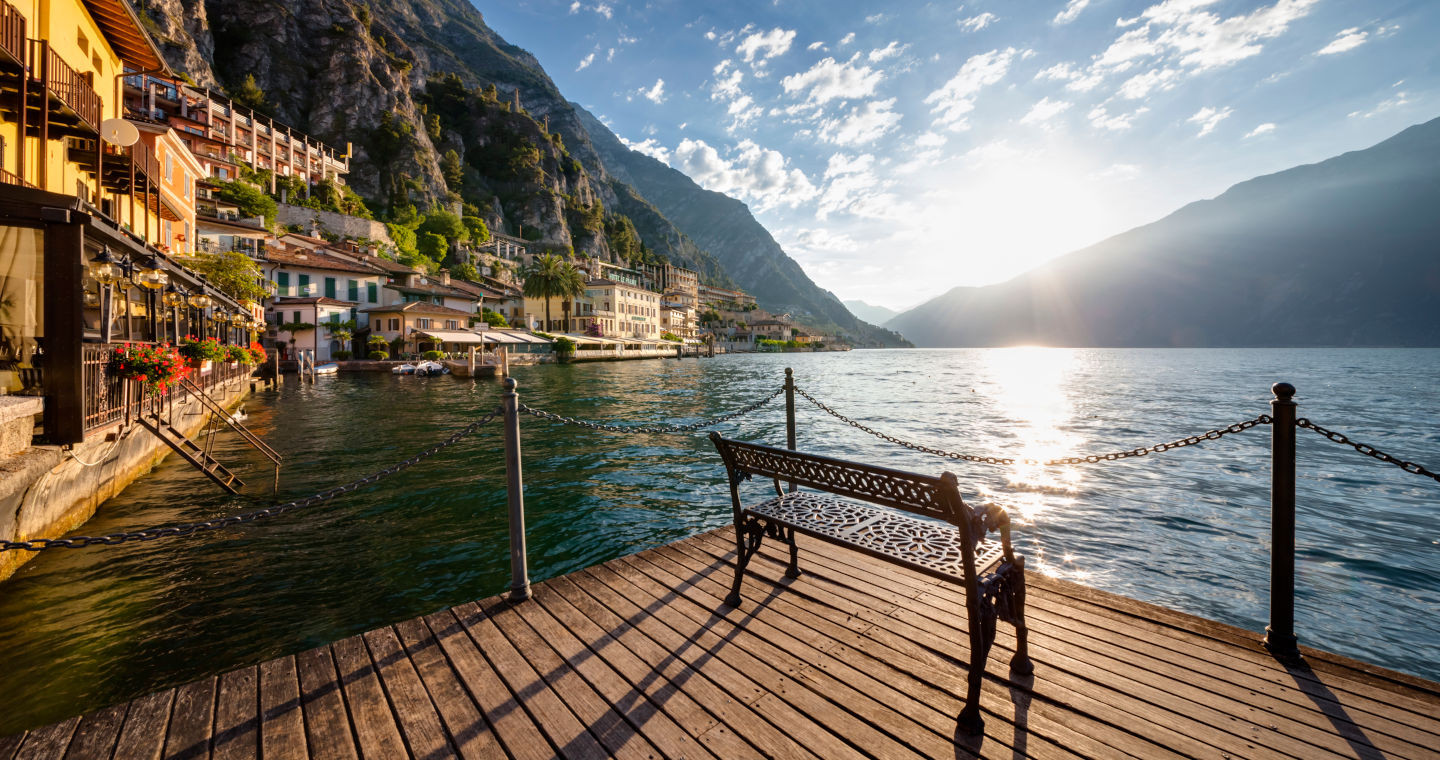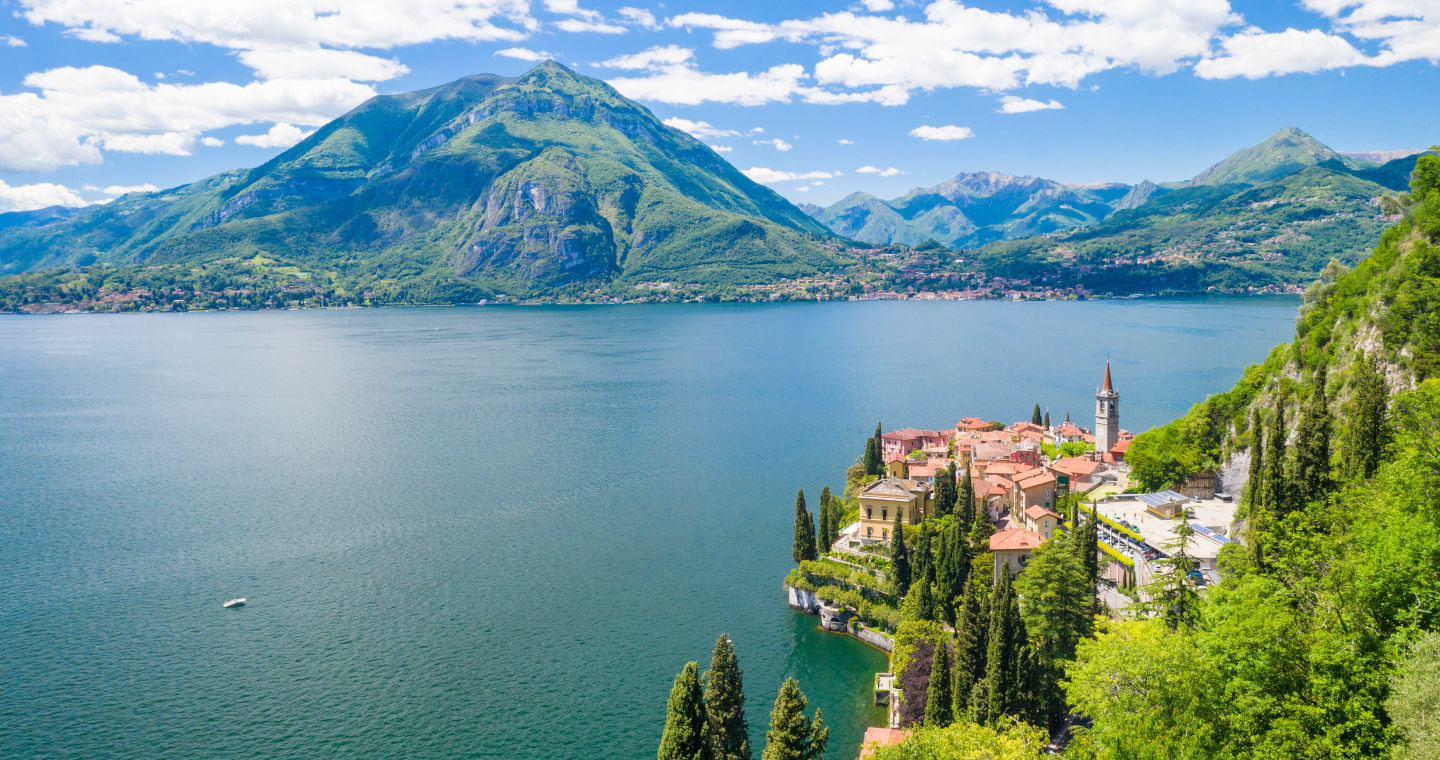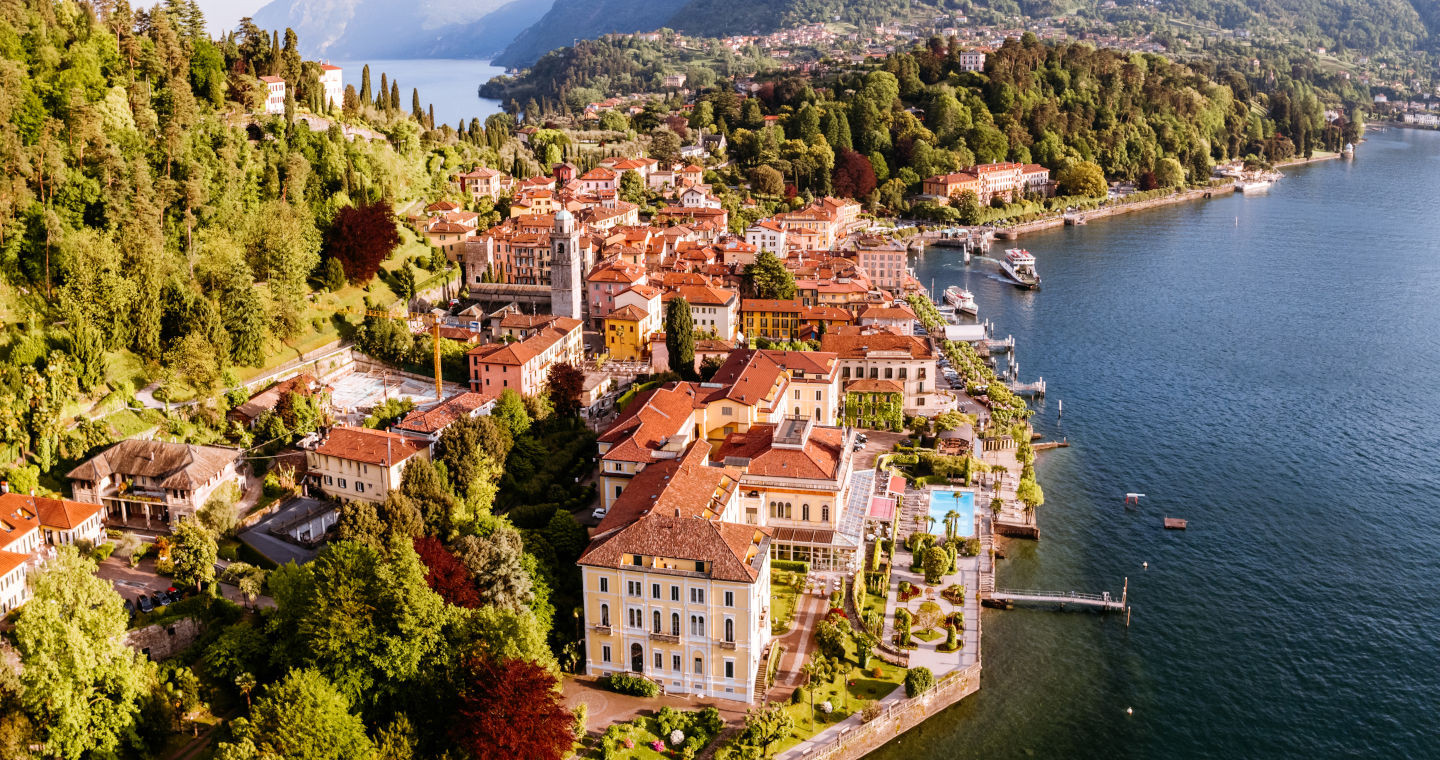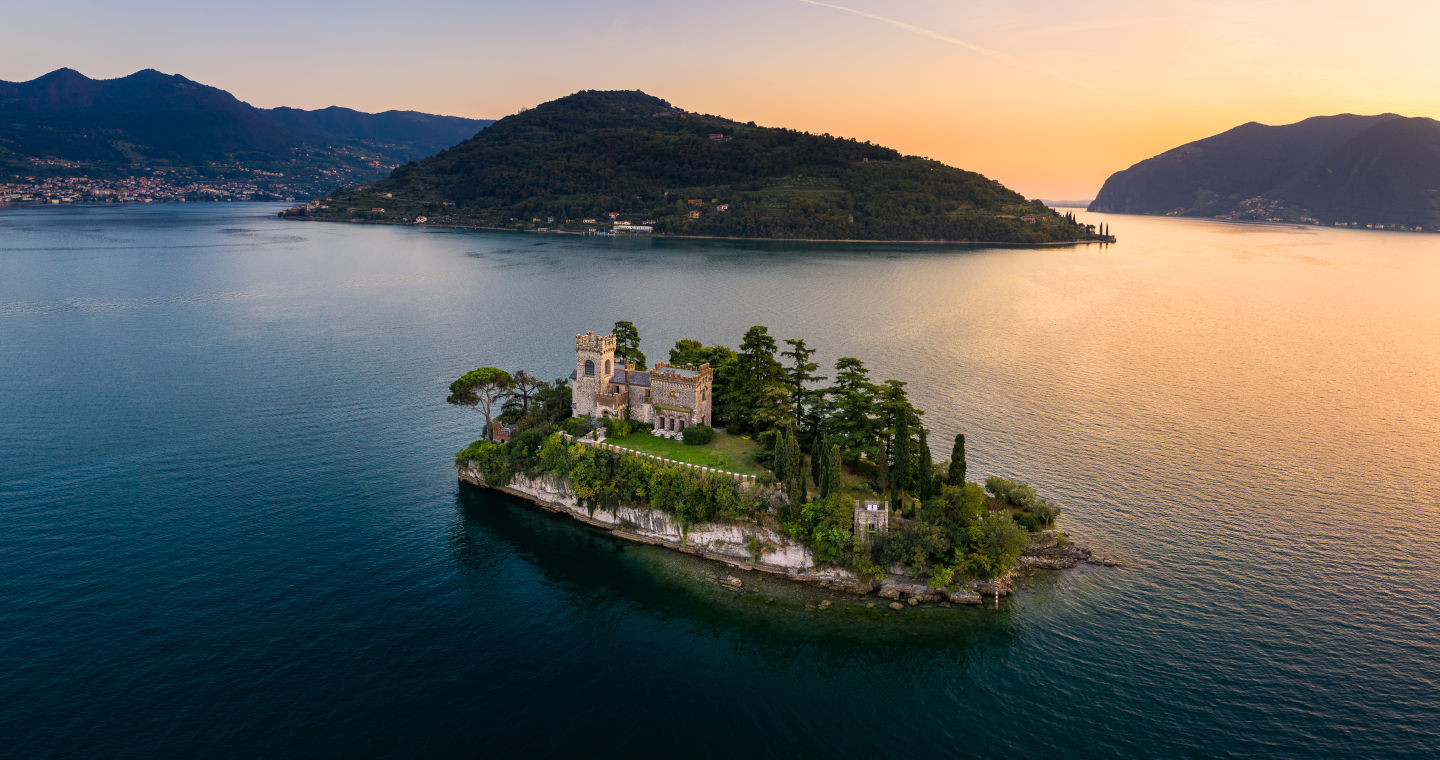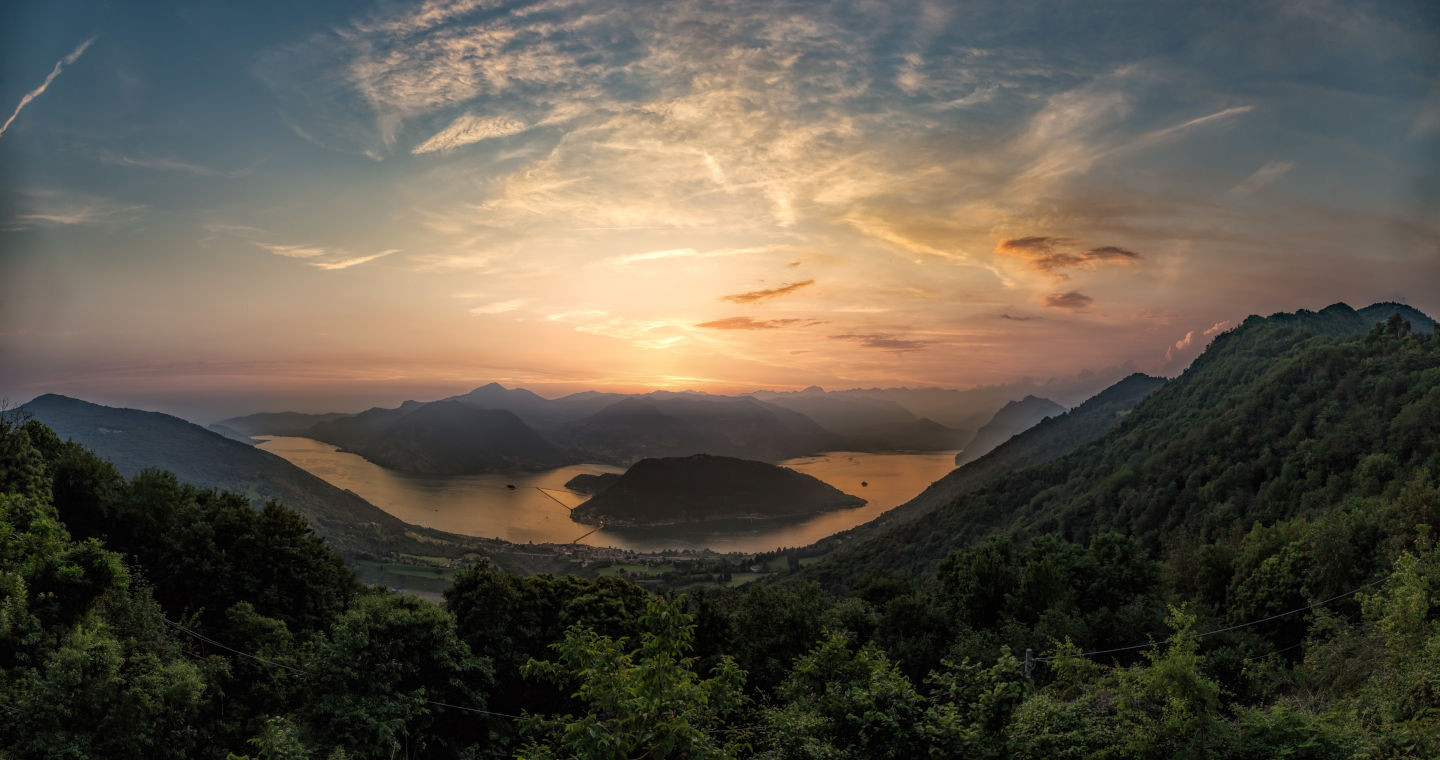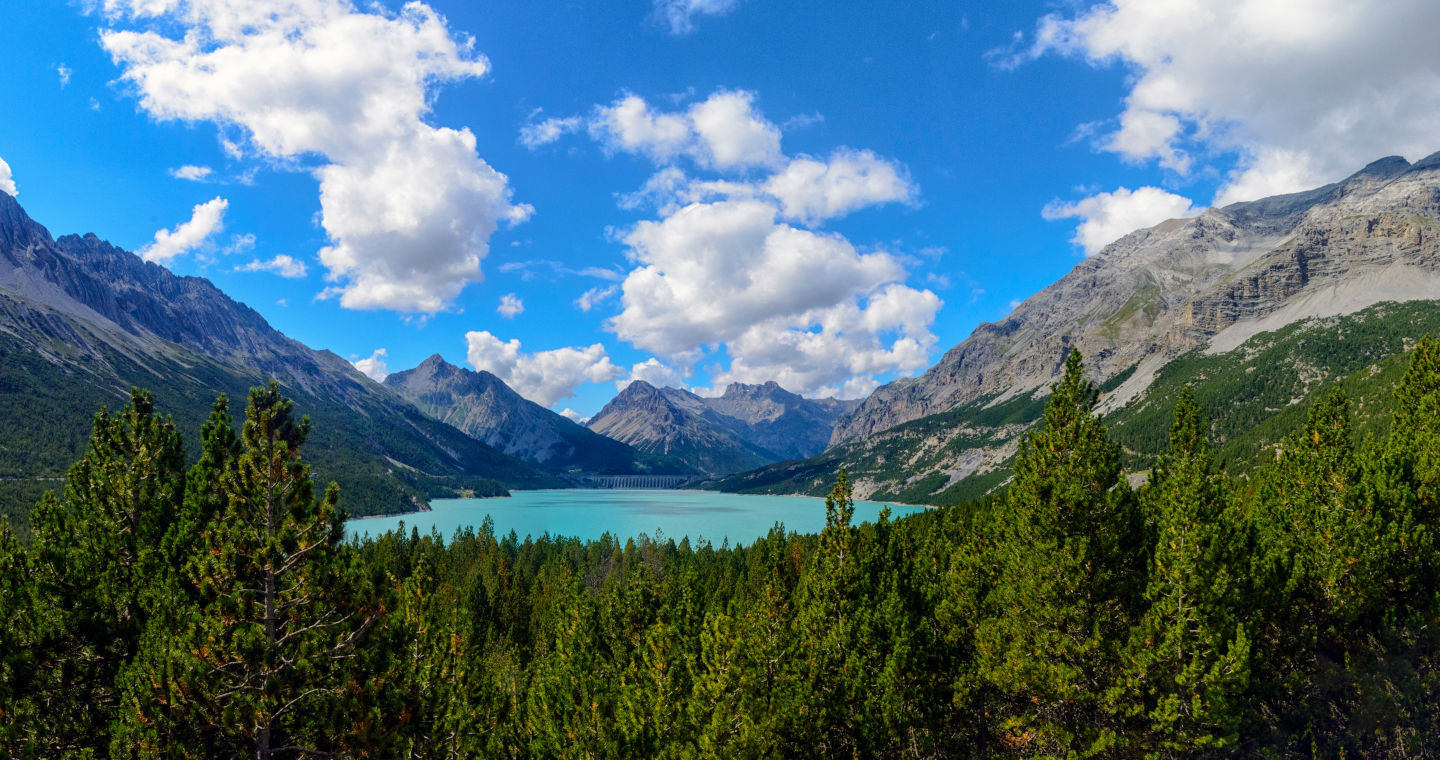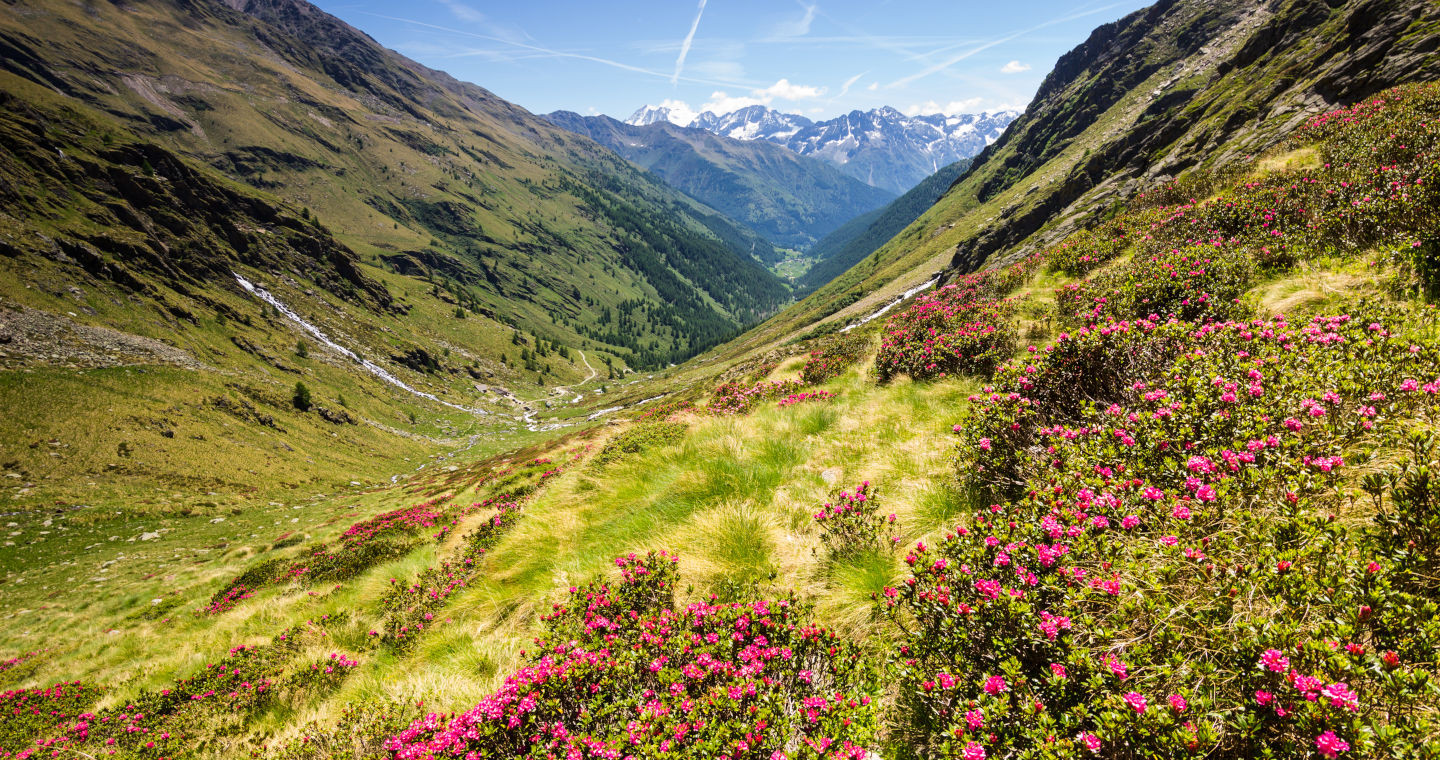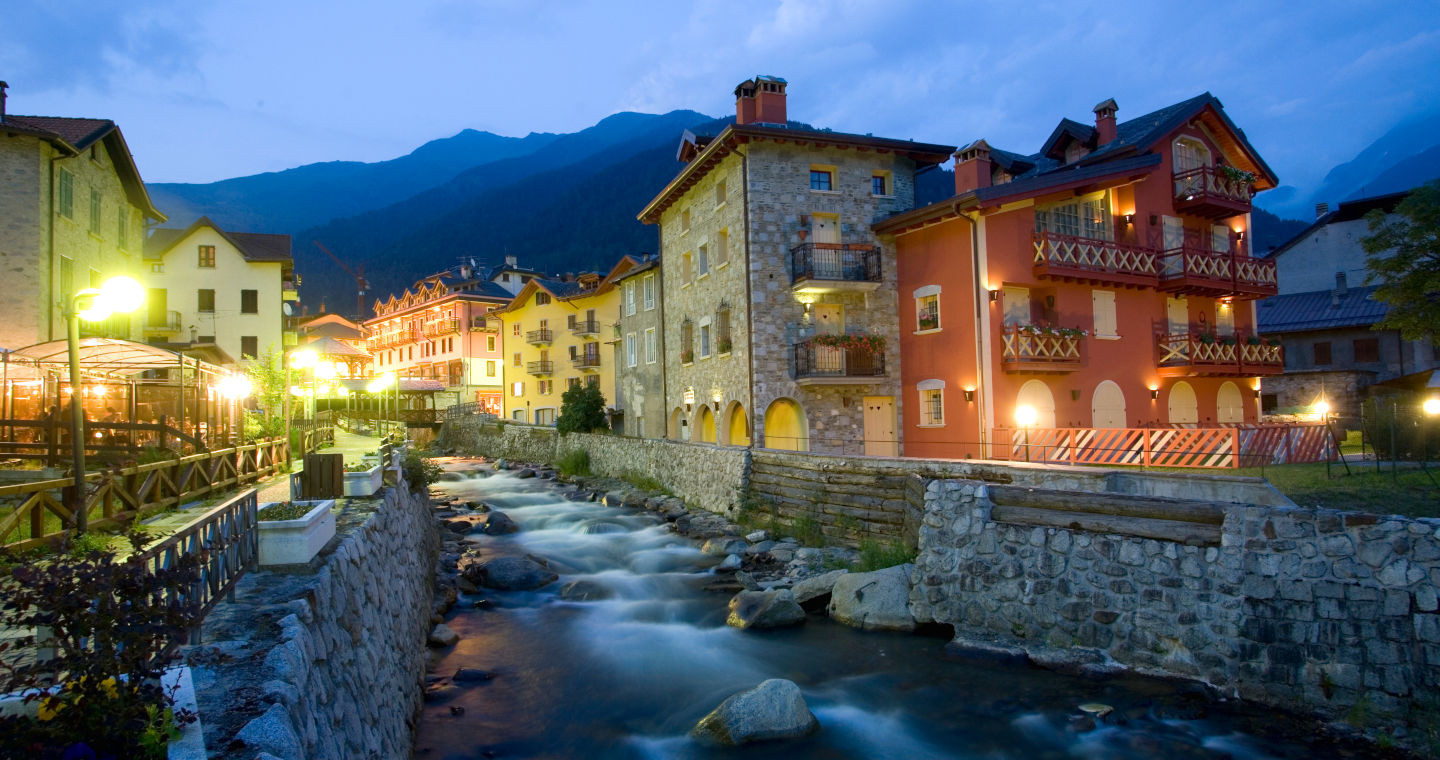 An intimate wedding in natural surroundings
One wedding format that is increasingly in demand and in vogue is that of ceremonies that are green and km0: many couples nowadays have adopted a lifestyle that is highly considerate of the environment and the region offers a variety of options for intimate weddings against a natural backdrop! Is this something that resonates with you? Then you will surely be inspired by the sprawling countryside, enchanted woods and charming vineyards offeringmagical settings that arouse thrilling emotions. 
An intimate wedding is logistically easier to organize and there are numerous locations able to accommodate a limited number of guests. And have you considered the seasons? Spring and autumn, seasons of change, are the ideal times to organize an intimate wedding in Lombardy, en plein air. At those times, nature adorns itself in its prettiest colours, creating an enchanted atmosphere truly worthy of a beautiful romance. And here, again, the backdrop is what makes the difference: soft carpets of leaves in autumn and beautiful freshly-blooming flowers in spring will be the basis for stylish event where they are the most memorable feature of the venue. Items typical of the season are, of course, perfect adornments for the creation of floral compositions and stunning centrepieces.
What is more, seasonality will also influence the creation of the menu, based on fresh, delicious and genuine products, together with the renowned wines produced in the region. So, what solutions might you consider when planning your intimate wedding immersed in the Lombard countryside? One option is the "Lorenzo Rota" botanical garden in Bergamo, or one of the region's many lake shores, woods and parks, such as those in Chiesa Rotta and Ulisse Guzzi or at the Belvedere in Piani Resinelli, near Sondrio. 
Intimate wedding in a Lombard village
Another possible solution to your search for the perfect venue is offered by Lombardy's villages. The charming little hamlets of Rogaro, Cavagnola and Soldino, with a view over Lake Como; the picturesque Monte Isola by Lake Iseo; the famous wineries of Franciacorta and Oltrepò Pavese, or even San Benedetto Pò, near Mantova, one of the most beautiful villages in the country. Let's tie things up with Borgo di Soncino, near Cremona: enclosed by kilometres of imposing walls, this little town grants you the opportunity to exchange vows inside the Rocca Sforzesca.
Should you choose to hold the ceremony in a local village, be sure to take advantage of all its charms so that your guests may experience the unique flavour and authenticity of the territory.    
Lombardy is indeed vast, boasting a variety of different, unique landscapes. This is a region with something for everyone, a place of many fairy-tale settings, ideal for couples to tie the knot and experience the intimate wedding of their dreams!
-
Cover: Varenna (LC), Lago di Como