A wedding weekend in Lombardy: how, where, why
How many times have you wished you could make the happiest moments of your life last longer?
Well, who said weddings can't last longer than a day? If you want your ceremony to be extra special, a wedding weekend in Lombardy is the perfect solution.
Originating in the US and Europe, the wedding weekend trend has exploded in recent years. With this new type of celebration, weddings are no longer a one-day affair but span a whole weekend.
Choosing Lombardy will make your ceremony an unforgettable event: from the beautiful, glamorous city of Milan to the smaller, picturesque town of Bergamo; from the breath-taking lakes of Garda and Maggiore to the lakeside villas of Como and the island-dotted Lake Iseo. Not to mention Lecco, Mantua and Crema. So many cities to discover, landscapes to admire and flavours to experience.
In short - as a region brimming with history, charm, culture and memorable experiences, Lombardy is eager to welcome you!
Wedding weekend in Lombardy: city or village?
Choosing the right location for your wedding weekend is crucial. For a romantic wedding and a timeless, magical atmosphere, a castle is the perfect place to welcome and accommodate your guests. In need of suggestions? Near Bergamo stands the Castello degli Angeli, while Lecco is home to Rossino Castle - both marvellous places in which to celebrate your dream wedding!
If you'd prefer a roomier but equally suggestive location, you can opt for a small town or village, or even break up the stages of your wedding weekend into different venues. There are countless villages spread throughout Lombardy, particularly in the Alpine region and the hills of Oltrepò Pavese. To name but a few: Zavattarello, Angera and Fortunago or Gromo and Soncino, respectively near Bergamo and Cremona.
These wonderful cities are home to a rich culinary tradition, partly due to the great variety of landscape.    
Spend a weekend exploring Lombardy and its local flavours
Located at the heart of the largest plain in Italy, the rich region of Lombardy is bounded on the north by hills and the Alps. Its hills host many vineyards and orchards. On top of that, thanks to its numerous lakes and rivers, Lombard culinary tradition also boasts a wide variety of freshwater fish recipes, from Lake Como's missoltini (typical dried fish) to pike perch, a staple in many Mantuan recipes.
Of course, your wedding weekend will also need a touch of sweetness: Milanese panettone, Mantuan sbrisolona and other less-known desserts such as miascia, typical of Lake Como, and Bergamo's Donizetti Cake, will lead you in the discovery of local flavours.
Weddings celebrations amidst art, culture, sport and wellness
During your wedding weekend in Lombardy, you are sure to come across breath-taking landscapes, works of art and monuments that might just leave you speechless. Bergamo's impressive Venetian Walls are a World Heritage Site; city lovers mustn't miss the view of Cremona's Torrazzo; and if you want a glimpse across the border, the Sighignola Belvedere (known as the "Balcony of Italy") offers a spectacular view of the Alps. Oher must-sees include Franciacorta's picturesque landscapes, the Valtellina Wine Trail and Stelvio National Park, one of the largest nature reserves in Europe.
If your dream is to spend a romantic weekend in the setting of Lombardy's major cities, you should start with the region's crown jewel, Milan, famed for its artistic, cultural and economic significance. Here, possible venues for your wedding ceremony are the Royal Palace, only a stone's throw from the Duomo; Villa Litta Modignani, Villa Sheibler, the famous, imposing church of Sant'Ambrogio or the chapel of San Babila in the city centre.
But what about the reception? Why not go for charming, elegant Monza, a small but beautiful town featuring architectural landmarks such as the Duomo and the famous Villa Reale, where one can also celebrate civil rites? In addition, the town's vast park provides the perfect natural backdrop for photoshoots.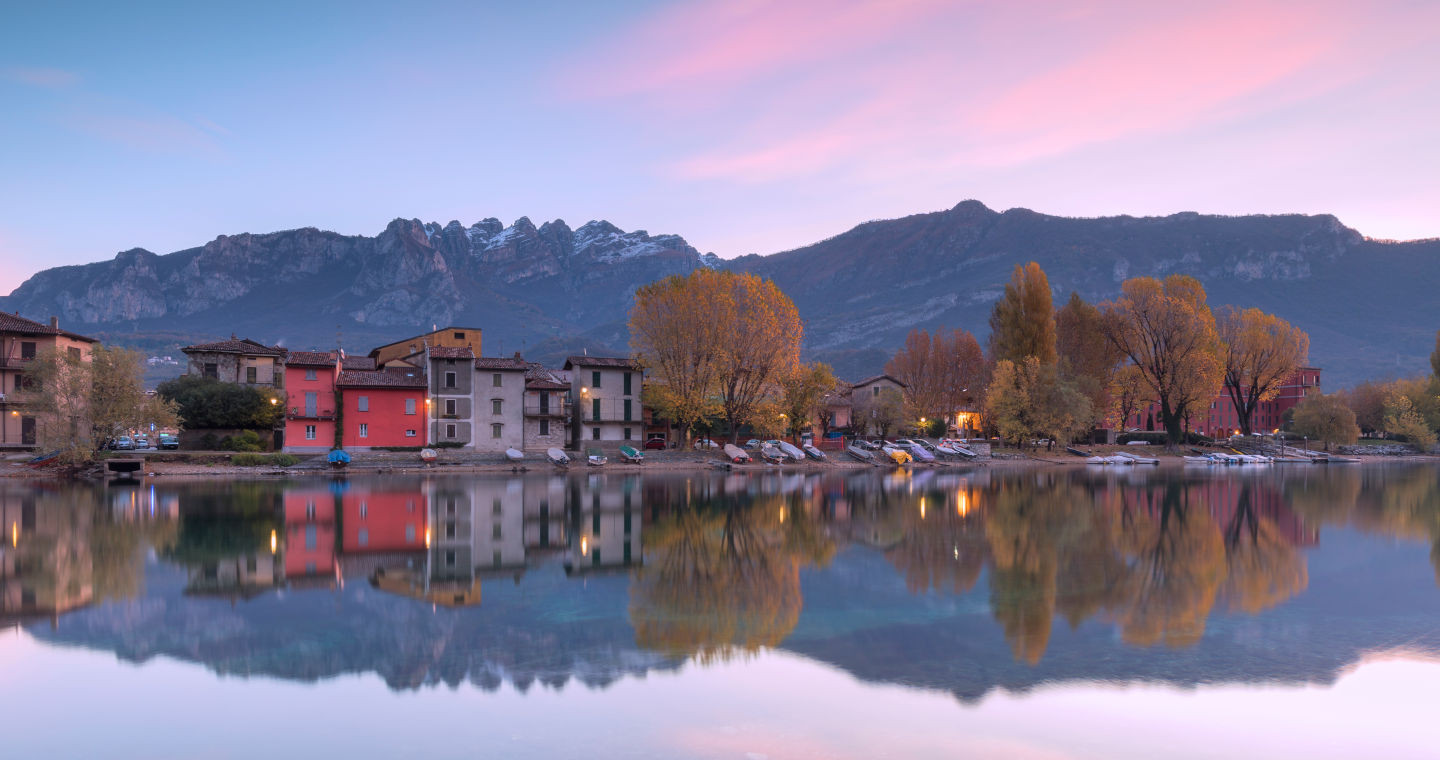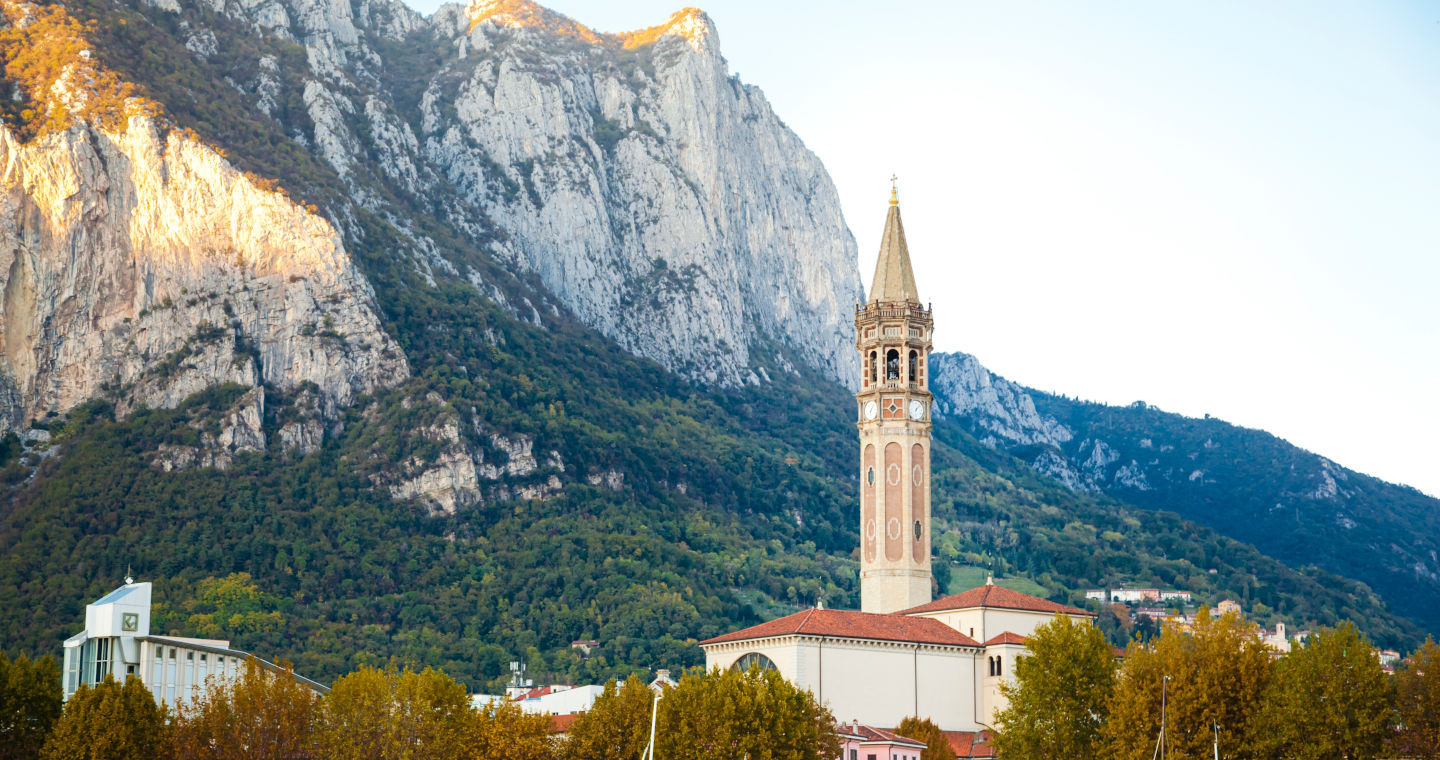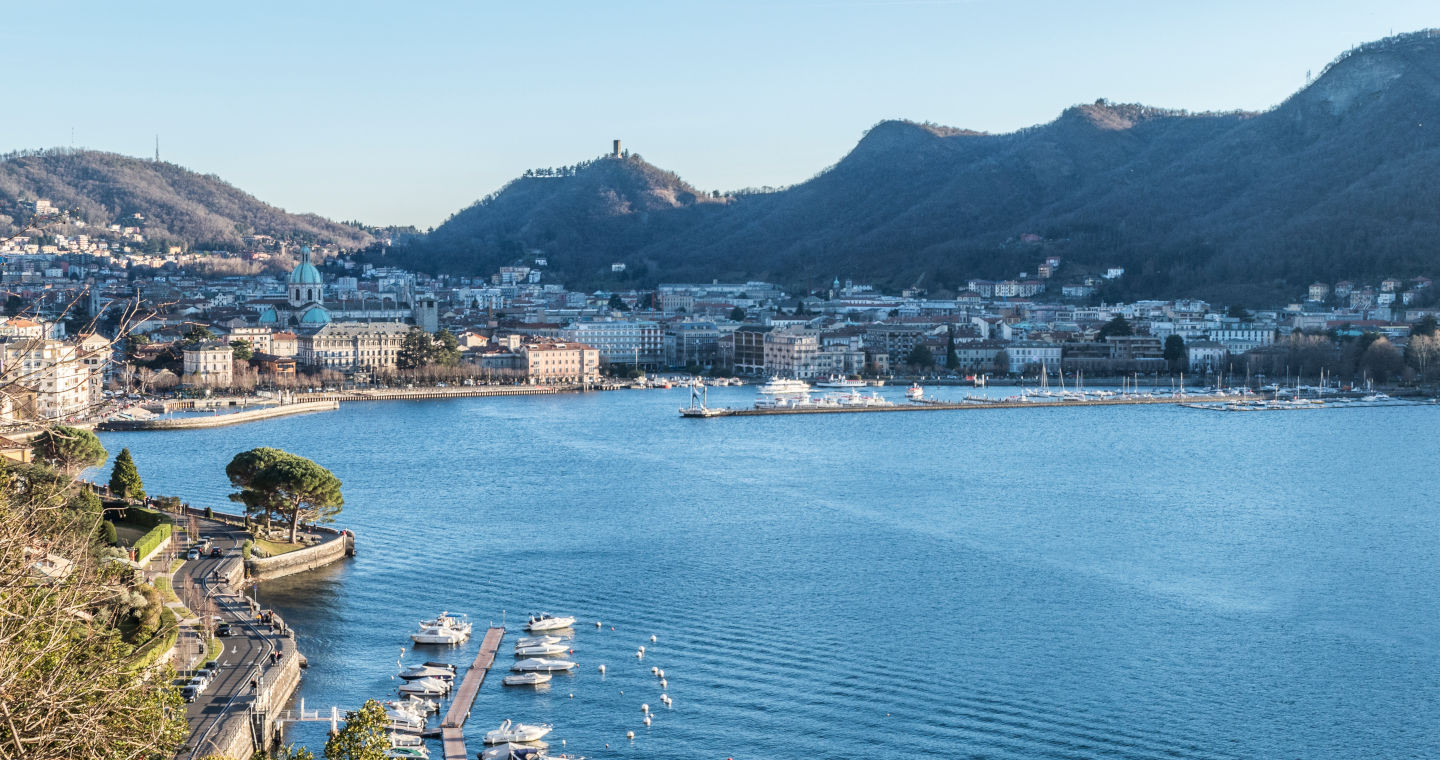 Wedding weekend: fun ways to entertain your guests
What happens the day after the wedding? Schedule out the day with activities your guests will enjoy...however, don't forget to take the season into account!
If you're looking for adventure, consider a trip to Lombardy's mountain areas. Valtellina is home to many famous towns, such as Livigno, Bormio, Sondrio, Aprica, Chiavenna. In addition to your usual winter sports, these destinations offer more adrenaline-boosting activities. In need of suggestions? Val Tartano's "Sky Bridge" is the highest suspension bridge in Europe, 140 metres high. Crossing it will give you a sweeping view of the area, including the "saddle" of Campo Tartano, the Colombera dam, the peaks of the Rhaetian Alps, the Tartano valley and the Valtellina's furthest point where it meets Lake Como. 
But that's not all. The valleys offer a very diverse range of activities, such as quad bike excursions in the snowy woods, horseback riding, sledging or peaceful moments in Bormio's spas.
The area surrounding Mount Pora and Mount Presolana is also very attractive. Encircled by the majestic Orobie Prealps, peace and relaxation are assured - even on a wedding weekend in Lombardy! Join us in discovering the perfect venues for your wedding in Lombardy.
-
Cover: Morbegno e Alpi Orobie