Wedding weekends on the shores of Lake Maggiore: exclusive nuptials in Lombardy
If you are dreaming of a romantic and elegant waterfront wedding, this enchanting prealpine lake could be your ideal location.
The dazzling colours of Lake Maggiore make the perfect backdrop for an unforgettable wedding weekend.
Weddings on Lake Maggiore
From historic villas to frescoed castle halls, and from imposing fortresses to beautiful gardens, there are many incredible wedding venues around Lake Maggiore, the second largest lake in Italy and one of the most beautiful lakes in the world according to Forbes and The New York Times.
Thanks to its size, Lake Maggiore spans a range of landscapes and climates, divided between Switzerland and three Italian provinces: Verbano-Cusio-Ossola, Novara and Varese. Angera is one of the best known towns on the Lombard shoreline, home to many celebrated venues. 
Whether you're looking for a beautiful villa or a unique hotel, it is the ideal destination for an elegant and luxurious wedding. It also boasts several restaurants high in the hills overlooking the lake, perfect for an exclusive reception with breathtaking views.
Historic homes for a romantic "I do!"
For a special and unique wedding, you can hold your reception on the panoramic terrace of an authentic medieval castle like the Rocca di Angera, a real fairy-tale location. What better way to start an unforgettable wedding weekend on Lake Maggiore?
Imagine a wedding high in the clouds above one of the most beautiful places in Italy. The castle is located on top of a rock spur overlooking Lake Maggiore, where you can enjoy breathtaking panoramic views: the emerald waters of the lake, the gentle wooded hills, and the peaks of the Swiss Alps in the distance. These stunning vistas are like something out of a dream.
Lake Maggiore is also surrounded by beautiful churches, including the Santuario della Madonna della Punta, which also boasts incredible panoramic views.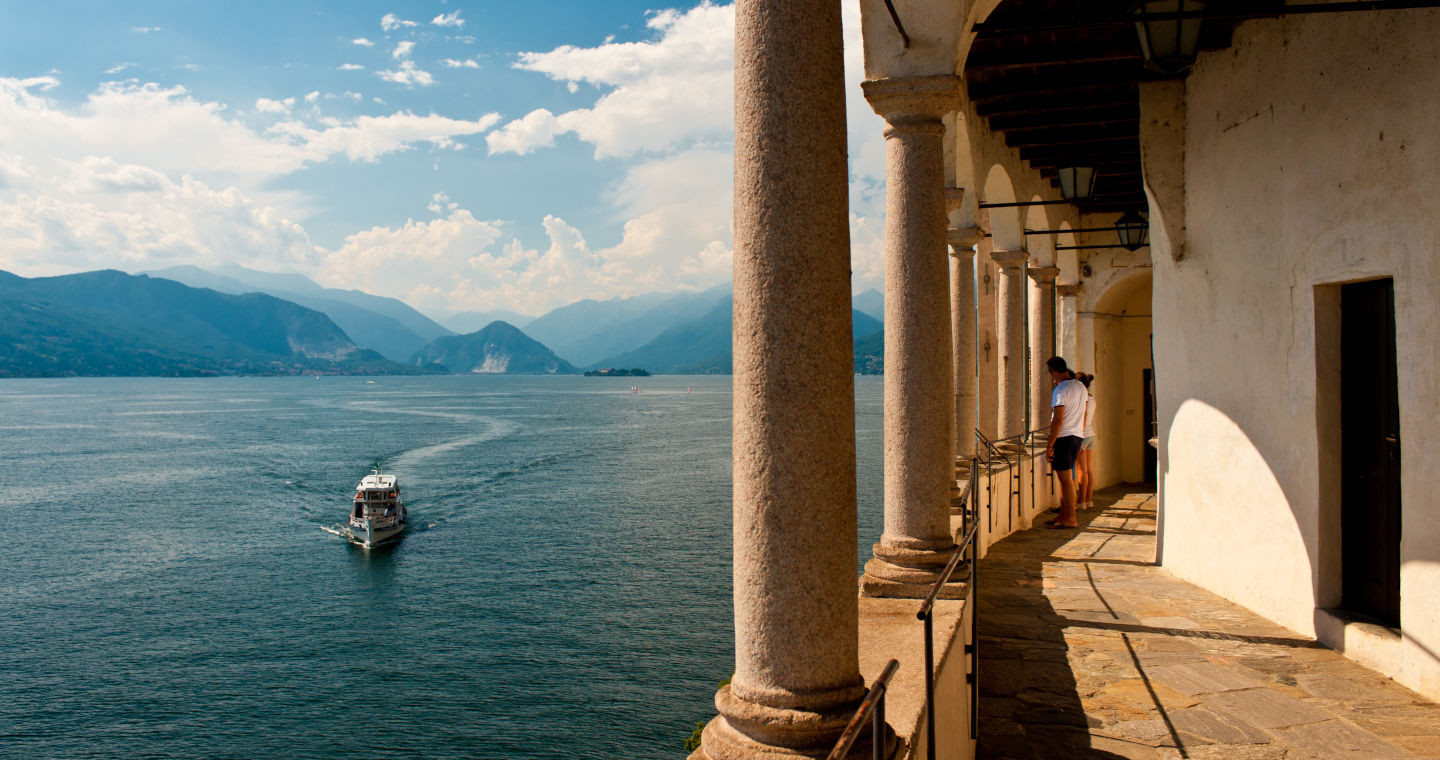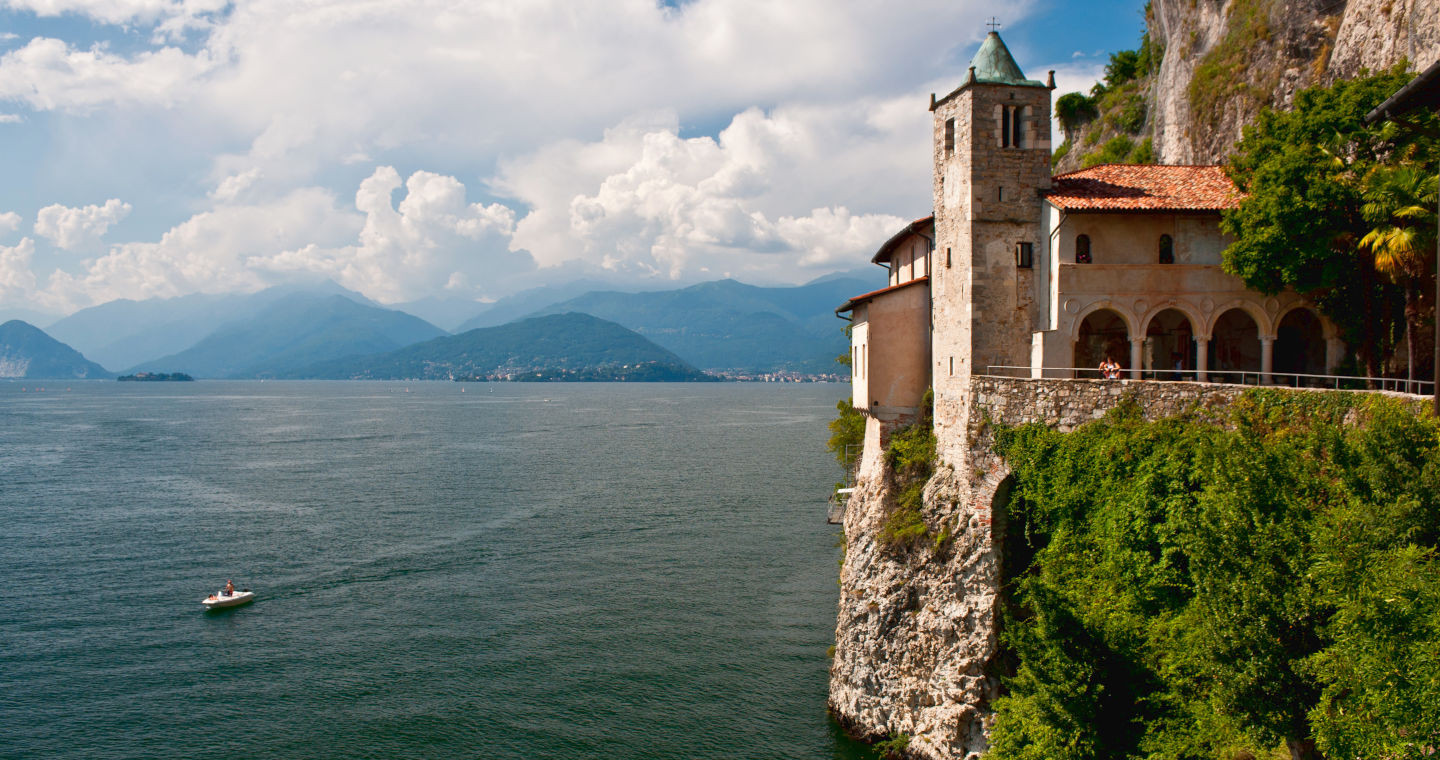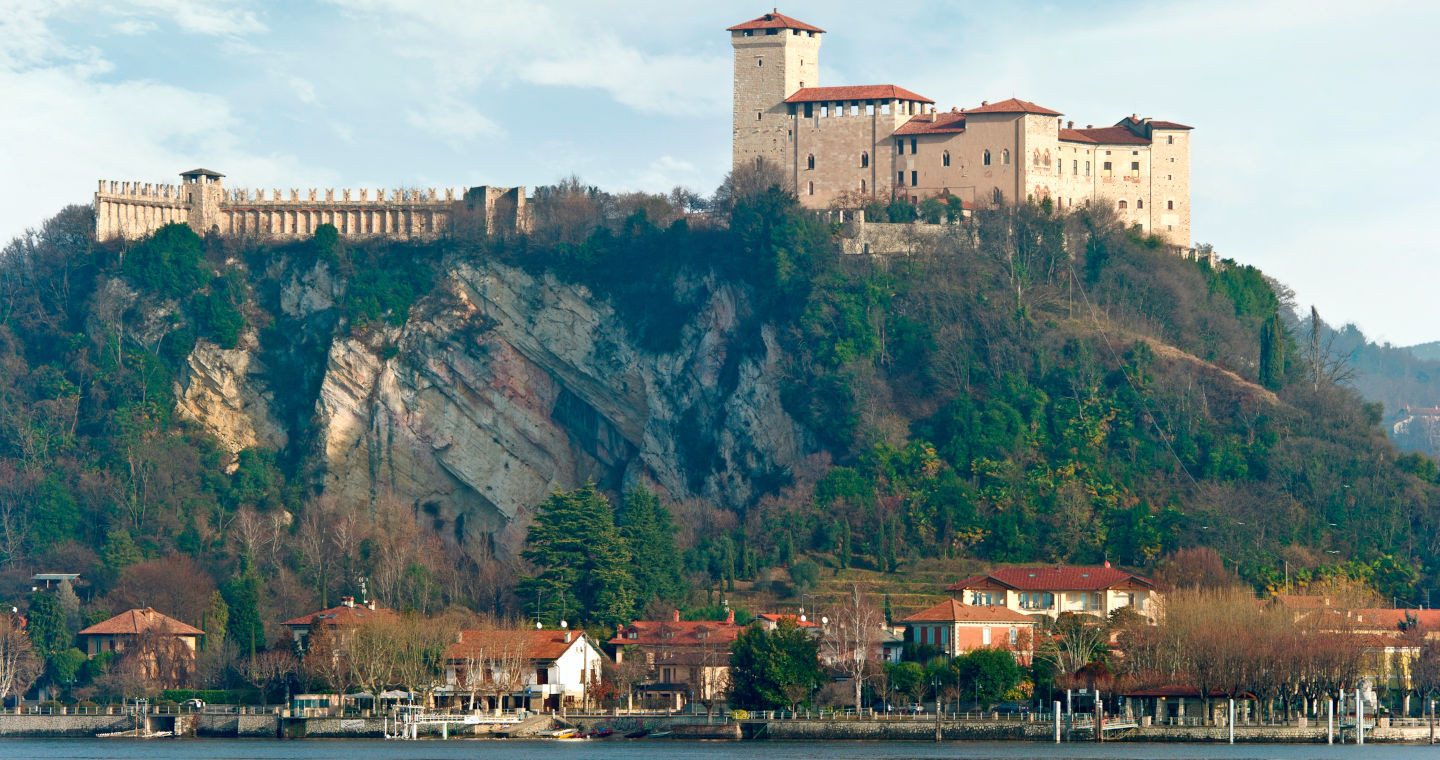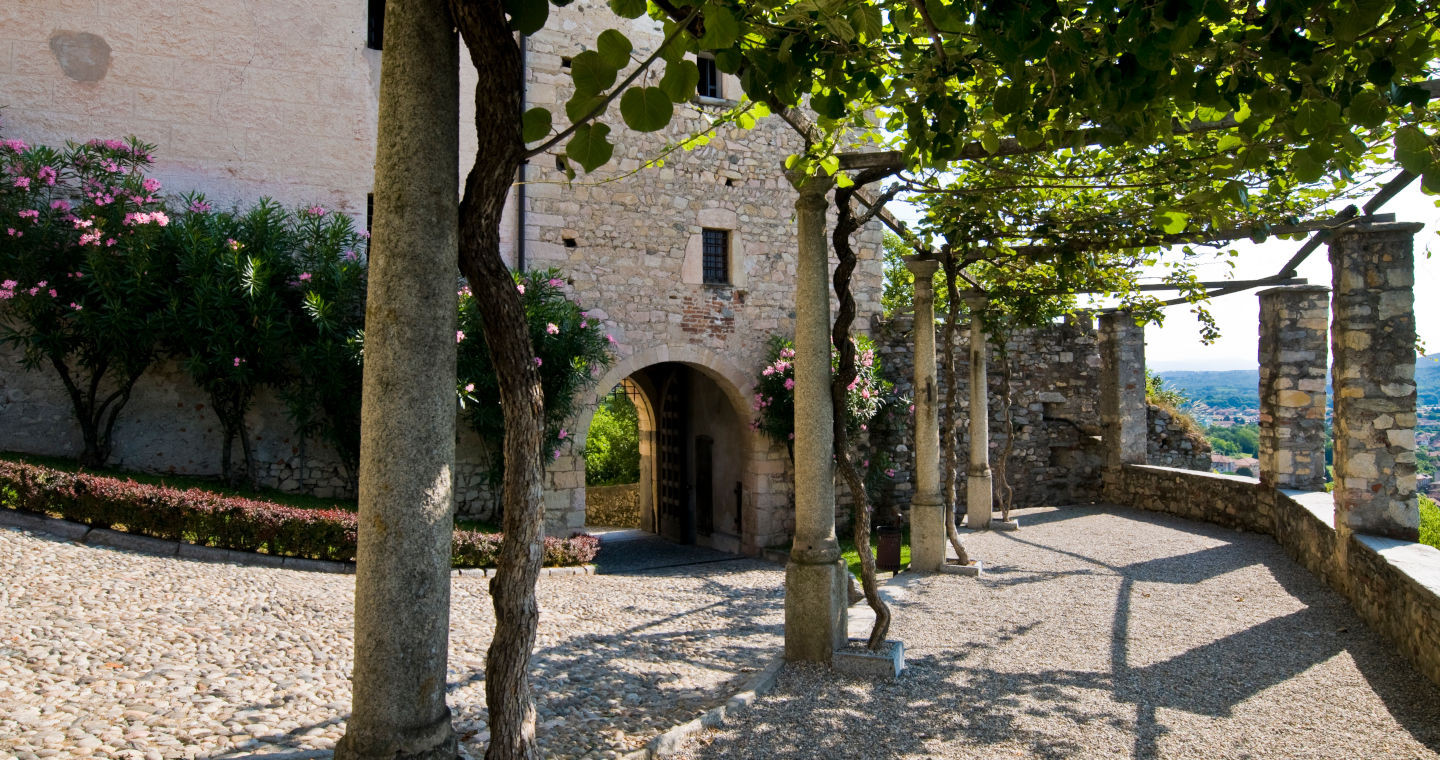 A wedding weekend discovering the lake and the landscape
Wedding weekends are all about experiences. Your wedding doesn't have to end with the ceremony and reception: you can spend the next day with your loved ones to keep the celebration going.
After all, a two-day event means twice as many unforgettable moments. On Lake Maggiore, there is no shortage of things to see and do. Look no further than the Hermitage of Santa Caterina del Sasso, one of the area's most evocative sights. Located in the municipality of Leggiuno in the Province of Varese, this monastery is perched on a ledge overhanging the eastern shore of Lake Maggiore. Construction of the Hermitage of Santa Caterina began in the late 12th century, and today it is rich in artistic and historical wonders, offering spectacular views of the lake.
Alternatively, you can see the lake up close by taking a boat trip to the traditional villages of Ispra, Maccagno and Luino, or head to Laveno to discover MIDEC, the International Museum of Ceramic Design.
If you want to spice up your two-day celebration with an adrenaline rush, Lake Maggiore offers plenty of thrilling activities, from water sports to paragliding. One thing is certain: holding your wedding weekend on Lake Maggiore will create memories to last a lifetime. 
Discover the charms of Lake Maggiore to organise an exclusive wedding in Lombardy.
-
Cover: Santa Caterina del Sasso, Leggiuno (VA)