Historic windows, a memory of Lombardy's expertise
Artisanal ateliers offering products created by masters who pass on their knowledge from father to son; shops selling clothes, accessories, tools and food; taverns and bars as well as florists, stationers, tobacconists and even printers: Lombardy is home to more than 2,000 historic traditional businesses. 
In these places of collective memory, the prestige of architecture, furnishings, signs, and equipment is always accompanied by a range of sophisticated products with a refined taste that are rich in history and quality and demonstrate a love of tradition.  
Since 2004, the region of Lombardy has recognised the commitment and ability of these companies, both large and small, to respond to change without losing their character, bearing witness to Lombardy's culture and industriousness.    
Let's discover Lombardy's historic activities
Lombardy's historic and traditional activities that have been recognised by the region include historic shops, historic locales such as restaurants and bars, and historic artisan ateliers with windows overlooking the street or on the ground floor, with specific characteristics. 
They must, for example, have been in business for at least 40 years, and must be characterised by period signs, the products on offer, their location within prestigious buildings, as well as the preservation of traditional furnishings and working tools. They are entered onto a dedicated list and are awarded a seal of quality. Here is the map.
Exploring Lombardy's traditional shops, locales, and ateliers
All of Lombardy's towns boast champions of longevity. In July 2021, the list was supplemented by the addition of 117 activities: 65 historic shops, 28 historic premises, and 24 historic craft shops.
Would you like to find out more? Here are 10 establishments that bear witness to the great industriousness of our grandparents and great-grandparents, and their love for both their craft and their land.
Which are the oldest activities? A pastry shop and two trattorias  
The oldest of the 117 new entries is Bottega Artigiana Dordoni, which has been serving the best sweets in Dello (BS) since 1840. These include the panbiscotto, which was awarded a prize in Brescia in 1904. Unsurprisingly, its historic customers include the maestro Toscanini and Pope Paul VI, who was born in nearby Concesio.  
Trattoria Maran, in Calcinate del Pesce (VA), also dates back to the 19th century, and was founded in 1899. Now in the hands of the third generation of the Campi family, it is in an excellent position with a splendid view of Lake Varese. Today, as in the past, its menu of fish from the lake harmoniously combines tradition and innovation.
Remaining in Varese, in Albizzate, let's visit the Circolo Cooperativo Bar Ristorante La Familiare, founded in 1913 as a recreational club for the town's bricklayers. It is characterised by period architectural elements, its original 19th-century exterior sign, its garden, and its wine cellar. Still in full swing, today it is also a bar, restaurant, and venue for shows and concerts.
Flowers, hats, and toys in Milan
The Carbognin family, who have been in Milan since 1922, have a real passion for flowers. The historic customers of Cabognin Fiori include Milan's La Scala theatre: it used to take three days and 15 people to dress the theatre's Sala dei Piermarini, terrace, and boxes!
The old shop windows of Cappelleria Cabella have displayed hats, caps, gloves, belts and scarves in all shapes and sizes since 1922. In the old workshop at the back of the atelier, the owner makes elegant made-to-measure hats.
Let's make a final stop in the centre of the town to admire the historic Cartoleria Bonfioli stationery shop, which opened in 1919. Inside, there is a display case featuring valuable relics of post-war stationery.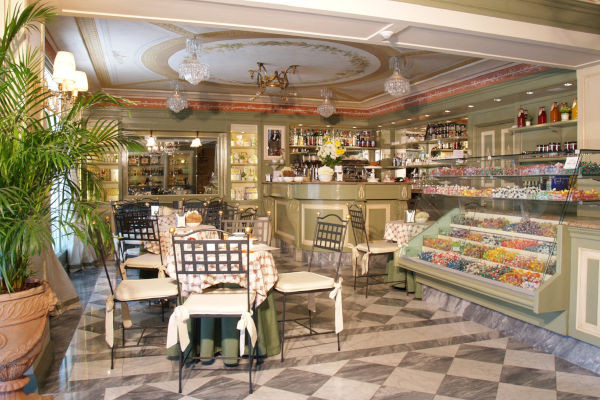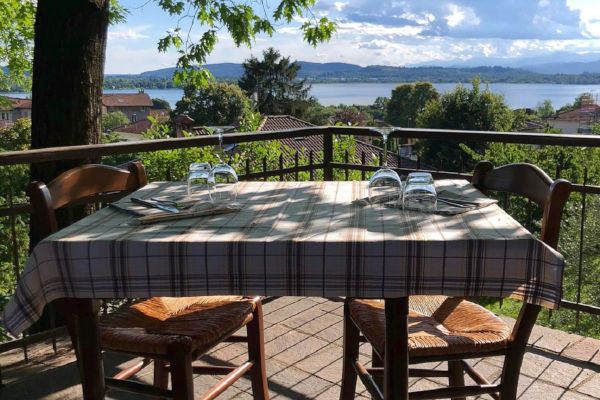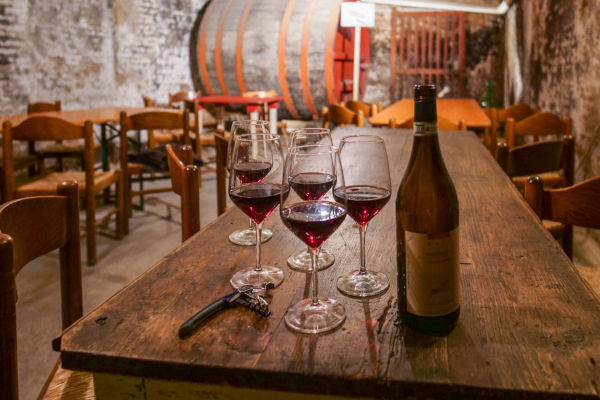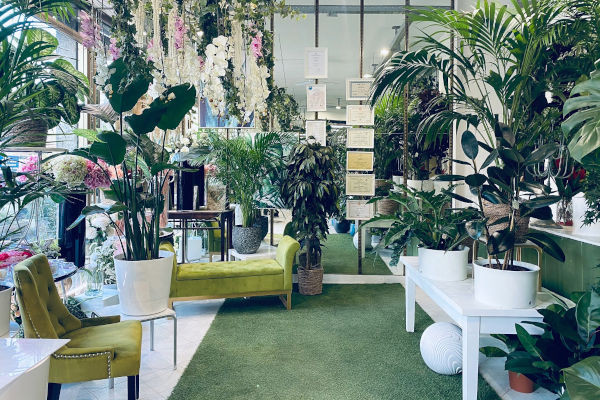 Music and food in the Lower Po Valley
Musical culture and the delights of the palate come together perfectly in the Lower Po Valley, where our journey continues.
In Crema, Casa della Musica Gallini has been active since the end of the 19th century as a piano repair workshop. Since 1927, it has also made stringed musical instruments.  A family of fine musicians, the Gallinis boast centuries of experience and are world famous.
From violins to kebabs, which have been sold by the Storica Macelleria Curtarelli butchers in Castelnuovo Bocca d'Adda (LO) since 1910.     The butchers has also become a delicatessen and restaurant, where visitors can enjoy delicious Lodi specialities. 
Something different: the tobacconist and the printing house
The Antica Tabaccheria Anzani tobacco shop in Solbiate Arno (VA) dates back to 1923, when Alessandro Anzani, who had returned wounded from Caporetto, obtained a tobacco licence.  The tobacco shop will celebrate its centenary in 2023.
In 1933 Guido Bettini founded one of Sondrio's most historic businesses. The Tipografia Bettini printing workshop lovingly preserves furniture, chests of drawers for lead characters, and original printing presses, many of which are still in use.
-
Ph COVER: Tipografia Bettini - attivitastoriche.regione.lombardia.it