Active & Green

Lifestyle

Top Events
Markets in bloom, in May in Lombardy
In May, Lombardy is covered with the colours of the most beautiful flowers as roses, calla lilies, hydrangeas, wisteria and daisies come into bloom in gardens, parks, flowerbeds and balconies, in the city and in the countryside. 
In Lombardy, May is also the month of flower and plant shows and exhibitions, and of many themed initiatives: courses and educational workshops to learn all about tulips, orchids, succulents and rare plants; meetings to promote knowledge of garden design, flora and the plant landscape... There is no shortage of curious and amusing competitions, such as the prize for the most beautiful floral hats or that for the best "green" dish, made with flowers and wild herbs.  
Here are our suggestions on events dedicated to flowers and plants in Lombardy, where you can admire the most fragrant springtime flowers and plants.
In Milan, not only flowers: Orticola and Fuori Orticola
At the Giardini Pubblici Montanelli of Milan, from 5 to 8 May, the Orticola flower show await you with flowers, plants and unusual fruits. The 25th edition of the "most important Italian showcase for international research and collection nurseries" will this year host 150 exhibiting nursery specialists. In addition to exceptional specimens of unique plants - such as the extremely rare and endangered aquatic Nymphaea thermarum, the carnivorous Dionaea muscipula, and the Plantago sempervirens, which grows in trampled environments - there will be workshops for adults and children, conferences on organic gardens, courses on flower decoration or learning the secrets of Japanese maples, lessons on how to make vases or insect houses... (here is a summary, tickets can be purchased online only). From 2 May, Fuori Orticola will also get underway with displays and floral events in the most fascinating places of Milanese culture, installations and free visits to museums, botanical gardens, historic villas and gardens in Lombardy. 
"Zolle, Bolle e Corolle" of Franciacorta in fiore
In Cazzago San Martino (Brescia), in the ancient village of Bornato, Franciacorta in fiore will be back from 20 to 22 May. The 23rd edition of the botanical fair, "Zolle, Bolle e Corolle", combines the nature, culture and flavours of Franciacorta and unfolds along the narrow streets of the village, in an atmosphere full of charm and among the vineyards and gardens of this region steeped in art and history. Floricultural installations, botanical creations, tree displays, educational workshops and meetings of TEG, Technology Entertainment of Green, with advice on how to take care of green areas at home, will be complemented by the bubbles of Franciacorta sparkling wines and flowers to be tasted in the dishes proposed by local chefs. Here is the programme.
In Darfo Boario Terme: flowers, hats and gourmet dishes
On Saturday and Sunday 14 and 15 May, in the splendid Art Nouveau setting of the Parco delle Terme in Darfo Boario, the event Darfo Boario Terme in Fiore will take place. "Biodiversity in the Valley of Signs" is the theme of the 2022 edition, which will feature dedicated conferences and courses plus a wide range of products from exhibiting nurseries (flowers and plants of all species, aromatic herbs, shrubs, compositions and a vast mix of botanical varieties) alongside artisan products from Valle Camonica. But above all, there are two unmissable competitions: firstly "Ho solo fiori per la testa", which in Italian has a double meaning: "I've only got flowers on my mind" but also "I've only got flowers on my head", which rewards the best hat or floral hairstyle of the participants, and secondly "Un fiore nel piatto" (literally "A flower on your plate"), a gastronomic competition (from 10 to 17 May), with Michelin-starred chef Philippe Léveillé as chairman of the jury who will judge the best dish made with local ingredients, edible flowers and meadow herbs.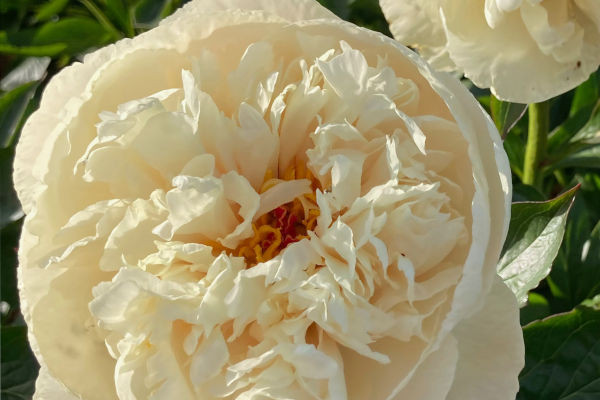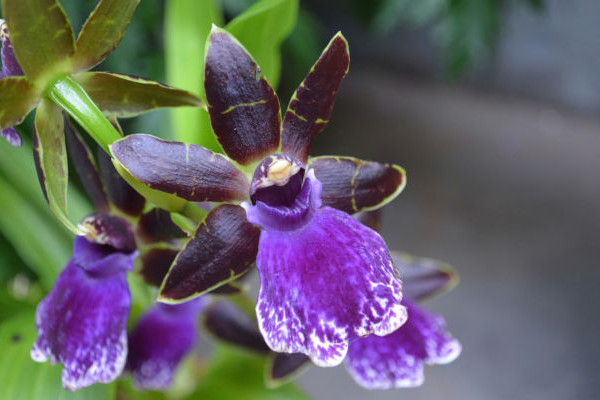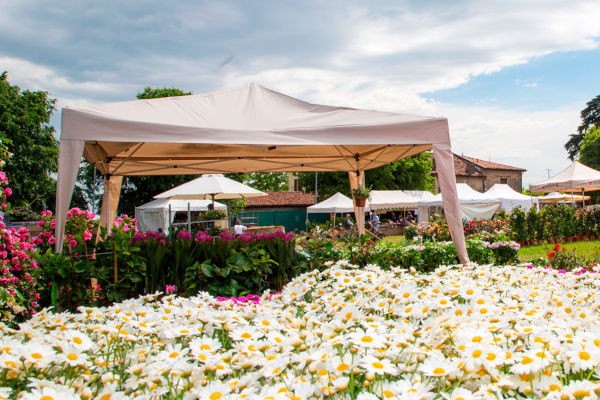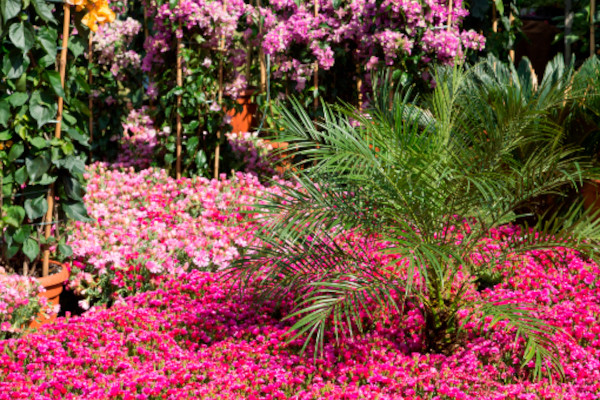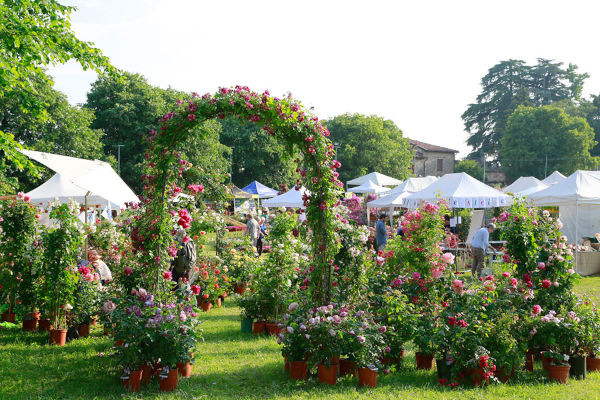 In Bergamo, amidst petals and word
An initiative of the "Tra petali e parole" Association, set up to promote the culture of gardening, Floreka, now in its 14th edition, will be held on 21 and 22 May in the Camozzi Park in Ranica (Bergamo). Bathed in the scents and colours of spring, at this gardening show you can admire beautiful plants and flowers from nursery owners and floriculturists, the creations of craftsmen and designers, or take part in themed workshops.
And for the more sophisticated, exotic orchids...
Two events have been organised by the experts of Alao, the Associazione Lombarda Amatori Orchidee (Lombard Orchid Lovers' Association) to present its collection, which you will be able to admire on Sunday 15 May from 9.30 a.m. to 1 p.m. in the Liberty Greenhouse at Villa Litta in Lainate (Milan).  However, to visit Orchid Day Asso 2022, set up in the municipal halls of Asso (Como), you will have to wait until 19 June, where there will be market stalls and creative workshops, entirely dedicated to these tropical jewels.
 
Ph cover: franciacortainfiore.it