Lifestyle

Food & Wine

Active & Green
Picnic time in Lombardy
Sunshine, warmth, green grass and a delicious spread: it's the perfect time for a picnic in Lombardy
Now that the summer weather has arrived in Lombardy, we are dreaming of spending a whole day outside in the sun and dozing off under a tree, especially since many of us have been stuck in the city all winter. Time for a picnic! 
Admire the beauty of nature and enjoy a selection of delicious treats: food for the body and food for the soul! A classic al fresco lunch is also a great family outing, guaranteed to impress little ones and grown-ups alike. 
But before you set off, let's discuss the ingredients that go into a perfect picnic: destinations, crockery, accessories and, last but not least, the ultimate Lombard picnic menu.
Picnicking in Lombardy: choosing the right spot
Countryside, lakes, mountains... Lombardy offers a wide range of picnic settings with breathtaking views: parks and reserves where you can discover the secrets of nature, wildlife oases where you can see animals in their natural habitat, and valleys that can be reached by cable car or by bicycle, for a zero-impact snack! 
If you like to plan ahead, check out our tried and tested destinations here, and if you can't handle the heat, you can explore the natural pools and waterfalls of Lombardy's rivers and lakes here. Want to try somewhere new? Take a look at online lists and maps of picnic areas in Lombardy and peruse the advice in the blogosphere. 
Tips for a perfect picnic
The most important ingredient for a successful picnic is... sunshine! Always check the forecast to make sure there are no showers on the horizon. Be sure to choose a suitable basket or rucksack (there are even special insulated options) for your packed lunch. Instead of disposable plates and cutlery, consider the biodegradable versions, or just pack your own metal cutlery and cloth napkins. By planning ahead, you can create less pollution and leave the environment as you found it. And don't forget a rug to lay out your lunch on the grass!
The perfect menu for a picnic in Lombardy
Now let's get down to the meat and potatoes... or maybe a hard-boiled egg! Eggs are a picnic classic for a reason: they're tasty, small and easy to transport. Did you know that the English word picnic comes from the French piquenique, which means "to nibble on something small"? This is why the ideal picnic menu features foods that can be eaten standing up without cutlery, even if you have all sorts of handy containers and accessories.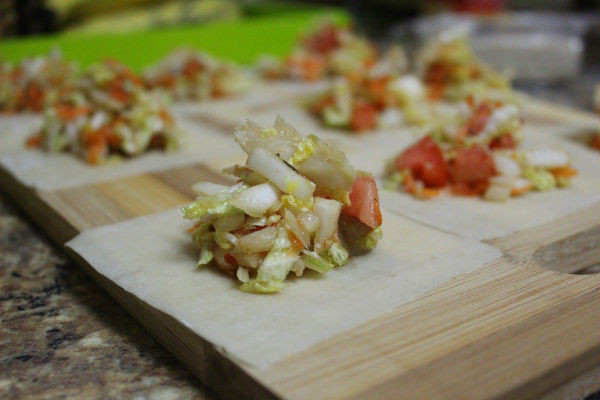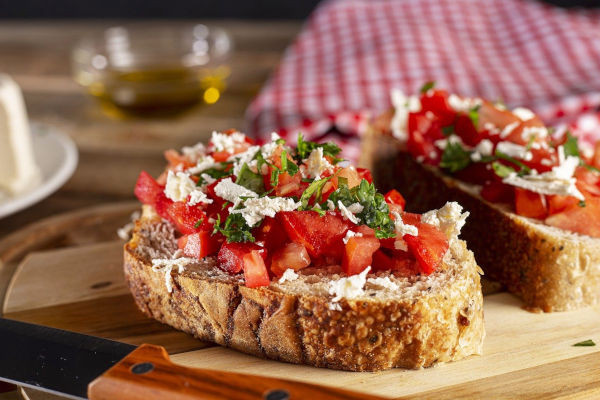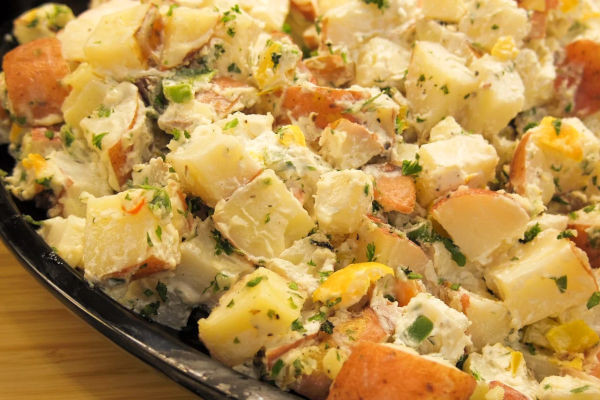 Picnic recipes: easy to prepare and carry
Here are some traditional Lombard recipes that would make a great addition to a picnic menu.
Lombard capon salad, served cold in individual tubs, is a delicious and summery option. It is also a whole meal in a single dish, combining chicken (boiled or roasted) and vegetables (boiled potatoes, celery, lettuce, fried onions) in a light mayonnaise.
If you don't love meat, you can prepare a hearty farmers' lunch, a rustic dish that reflects the rural culture of Lombardy. Simmer cauliflower, green beans, carrots, spring onions, peppers and celery in tomato sauce (starting with the toughest vegetables) for about 20 minutes. Finally, add a cup of oil, a cup of vinegar, two teaspoons of salt and a teaspoon of sugar. The result is delicious on crispy slices of bread or with eggs and frittatas. 
Looking for an easy option to nibble while reclining on your picnic rug? Try a rustic Lombard pie, a regional version of the classic Ligurian Pasqualina. It is made from puff pastry filled with sautéed chicken, seasonal asparagus and PDO Taleggio cheese from Lombardy (Bergamo, Brescia, Como, Cremona, Lecco, Monza-Brianza and Pavia). 
And don't be afraid to experiment with frittata sandwiches, combining sautéed fresh vegetables (like green beans) with traditional Lombard bread: Rosetta, Michetta, Maggiolino, black bread, rye bread, Miccone Pavese, Mantuan bread, Busella Bergamasca, ciabatta, Spongada Camuna... 
If you've got some room left, we have one last tip: stop along the way to buy some of Lombardy's local seasonal fruit and cured meats and cheeses, which are famous all over the world. An ideal post-nap snack for when your appetite wakes back up!