A host of surfboards on Lombardy lakes
Long enjoyed by those chasing thrills, excitement and fun, new water sports are the superstars of summer in Lombardy. Wakeboarding, flyboarding, kitesurfing and SUP (stand up paddle boarding) are the most common, but also subwinging, wingfoiling, fliteboarding: the new aquatic disciplines are attracting enthusiasts and lovers of exercise, nature and adventure.
The ideal gym for practising them is Lombardy, with its 5 large lakes and many smaller ones, surrounded by the wonderful backdrop of the Alps and energised by breezes from the North. 
New water sports: from adrenaline-packed wakeboarding to contemplative SUP
While these new, often extreme, water sports promise exertion, they also provide great entertainment. Wakeboarding, where you stand on a board similar to a snow board, clipped into bindings, involves executing jumps, spins, flips and daring manoeuvres while being towed by a motorboat. You can also practice the wakeskating version (with a non-slip board), sitwakeboarding (seated), or cable wakeboarding (with appropriate facilities).
With flyboarding, the jumps are even more spectacular: with or without a jet ski tow, the thrust produced by the propulsion system and transferred to the boots and technical jacket will make you literally take flight!  
Adrenaline is racing with kitesurfing too, surfing through the clouds and performing tricks over the water. What do you need? Wind, a board and a kite to which you are attached by a harness and a bar.
The trend in summer water sports, for the more contemplative among us, is SUP - stand up paddle boarding, which doesn't require any particular training, just a board, a paddle and... some balance so as not to fall in the water!
In addition to the better known ones, other on-trend water sports are becoming more popular in Lombardy, such as subwinging, a kind of sub-aqua motorised snorkelling, towed by a boat, or wingfoiling, flying across the waves on a board with a hydrofoil fin and an inflatable sail to harness the wind. Finally, for the laziest amongst us, there's the fliteboard, an electric surfboard with a remote control to navigate through the waves. 
Surfing the Lombardy lakes
Famous winds, like the Pelér and the Ora on Lake Garda and the Magiuur on Lake Maggiore, natural currents and beaches: the lakes in Lombardy are perfect for learning new water sports. And you'll find centres everywhere who rent equipment and provide professional instructors.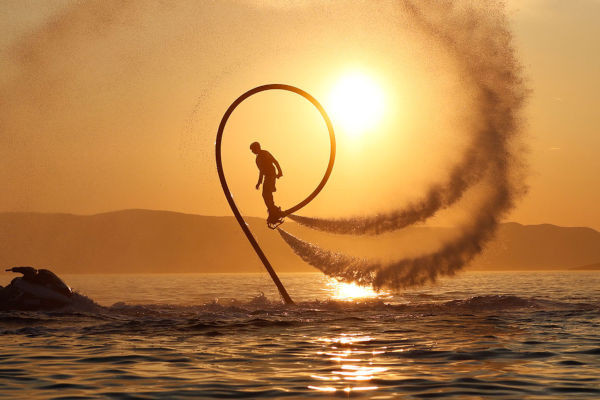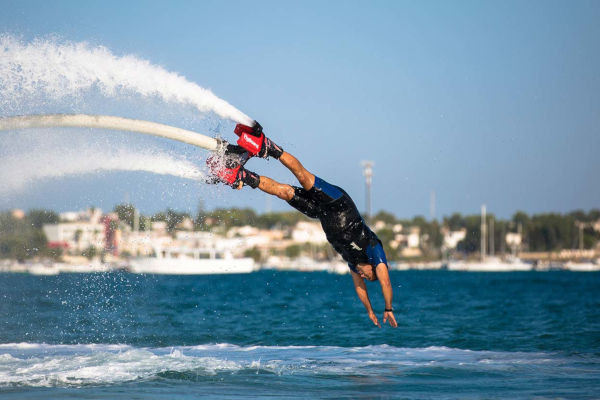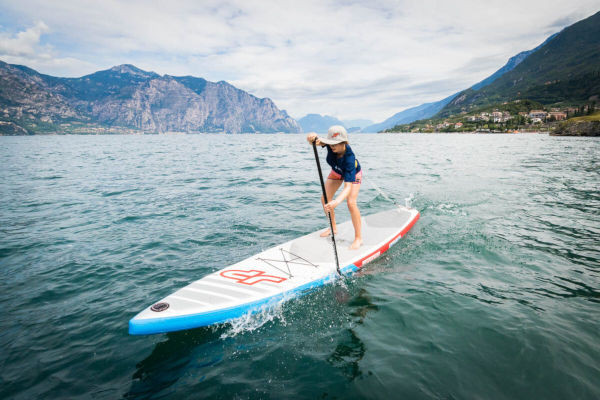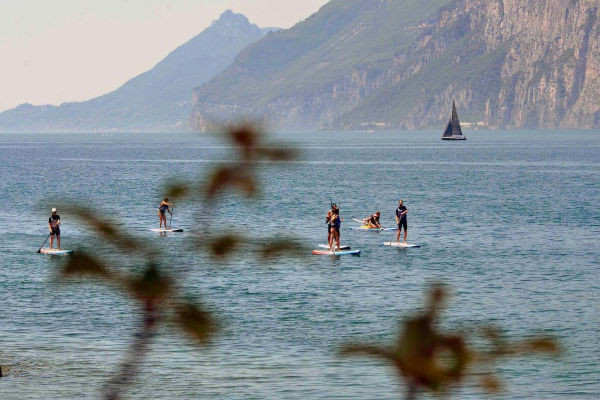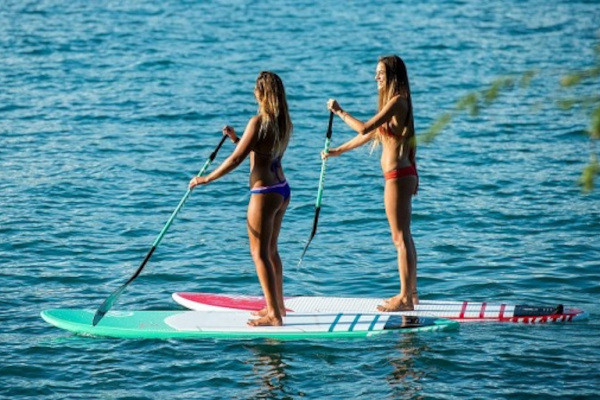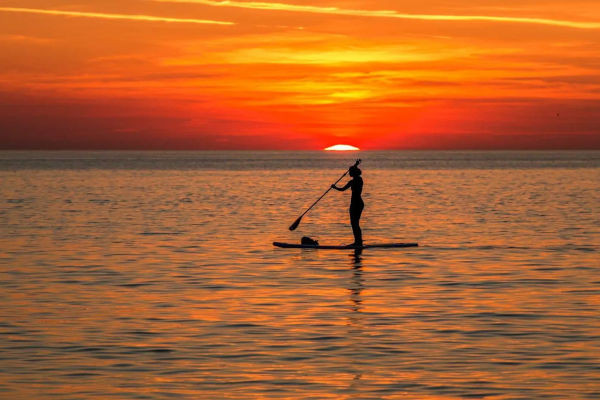 Full speed boards on the lakes of Brescia
The lakes in Brescia have always been popular with water sports enthusiasts. On Lake Garda, a favourite destination for windsurf lovers, kitesurfing is also successful due to the windy shores and the beaches, like in Campione, which you need to practice these sports. Winds of a certain intensity also blow through Torbole, Riva, Malcesine and Gargnano. In the summer, when they drop, you can stand up paddle board to inlets, bays and small beaches. 
On Lake Idro, near Ponte Caffaro (BS) in the north, there's an area reserved for kitesurfers who train in the afternoon when the Ora picks up. On the lake, the consistent blowing of the Ander favours fast board sports. Mornings, when the wind is calm, are ideal for SUP. 
The waters of Lake Iseo, with winds coming from the valleys, are ideal for lovers of the new water sports, particularly in the north around Morone, Pisogne, Lovere and Riva di Solto. As there are no beaches, for kitesurfing you have to go to Vello by boat and take advantage of the local winds. 
Boarding on the waters of Lake Maggiore
Swept by constant air currents, Lake Maggiore is surfers' paradise. Thanks to the Tramontana and the Inverna, kitesurfing is widely practised in Verbania, Arona, Meina, Cannobio, Ispra, Laveno, Cannero, Ascona, Locarno, Sesto Calende and Angera. The large lake is also suitable for wakeboarding, flyboarding and SUP, gliding and paddling on the expanse of calm, crystal clear water. 
Learn to surf on Lake Como
Calm waves and regular winds (Breva and Tivano) make Lake Como the perfect place to practise on-trend water sports. Many schools and clubs are based here to be close to the new disciplines, with courses of all levels on offer. For kitesurfing, Alto Lario is best as it is breezy and windy with flat banks and wide beaches.
Wakeboarding is going crazy in the city
And for those wanting to train on their board but who don't have a lake nearby, the Idroscalo in Milan offers Wakeparadise, a 50,000 m2 cable park with a ring system and pool for surfing artificial waves.