6 Interactive museums for children
Explore Lombardy with your children! Experiential and interactive museums to stimulate curiosity and creativity.
There are a few special museums, dedicated to children and families, and these are to be found in Lombardy. They are even perfect to visit again and again during the colder months.
Unique opportunities to learn while having fun, transforming this educational experience into an adventure and encouraging young visitors' curiosity and love of exploration.
Whether you are into aviation, natural history, archaeology, or art, there's something for everyone, and every museum is designed to stimulate children's curiosity and imagination.
Volandia, the museum of flight, near Varese
Volandia is an immersion in the history of aviation and the industries that turned the dream of flying into reality. The museum is divided into seven fascinating zones: forms of flight, fixed wing, rotary wing, space pavilion, drones, model aircraft, and an area dedicated to baby visitors. It tells the story of aviation in all of its different forms, from the pioneering air adventures of the early 20th century, to the futuristic designs for convertiplanes, and from hot air balloons to the conquest of space, in over 2 km of exhibition space.
Volandia is a unique mix of park and museum, with both indoor and outdoor spaces, dedicated to our young visitors and to all those who are still children at heart: flight simulators, a planetarium, models, Ogliari collection, a library, films, a bar, a restaurant, and a shop. Volandia is just ten minutes from Terminal 1 and the Malpensa Express station. Picnics are permitted in the specially equipped areas of the museum, in the green areas and in the nearby Parco Ticino. The museum is closed on Mondays only. For more information and to purchase tickets, please visit the Volandia official website.
---
MUBA, the Children's Museum in Milan
The MUBA is a Museum dedicated exclusively to children and their families, and a pioneer in Milan when it comes to holding important exhibitions for younger visitors. It is divided into two areas:
Exhibition Space: temporary and interactive displays of toys and games, for visitor experiences that are always new and compelling.
Remida Milano: a permanent centre, dedicated to sensory experiments, devised for children of different ages, ranging from 12 months to 5 years and from 6 to 11 years.
At MUBA, activities are organised at set times and for a limited number of participants each time. The programmes are changed on a weekly basis and therefore, it is always advisable to check the calendar on the MUBS website to find out which activities are available. MUBA is open from Tuesday to Friday for schools, and during the weekend and public holidays for families. The museum is located in La Rotonda of Via Besana, where it is surrounded by the municipal park.
---
Miniera Marzoli in Pezzaze
Val Trompia can boast a history dating back over a thousand years, and linked to the extraction of siderite, an extremely valuable mineral, mostly composed of ferrous carbonate. As far back as the Middle Ages, there were fifty working mines in the upper valley area between Bovegno, Collio, and Pezzaze.
For twenty years, associations, societies and municipalities have come together to make the most of these important pieces of local history, finally opening the Marzoli Mine in Pezzaze. 
A small train takes adults and children about 700 metres into the heart of the mountain to discover the story of the Marzoli Mine, which ceased operations in 1972 but which has welcomed thousands of visitors since 1999. A fascinating route on foot, accompanied by expert guides, allows visitors to discover the history and traditions of this historic place.
The ticket also includes entry to the Museum "Il Mondo dei Minatori e l'Arte del Ferro", for a detailed history of mining in the area, where it is possible to admire the iron works created by sculptor Vittorio Piotti. There is also a 50% discount on a ticket to visit the other mines of the Ski-Mine group: Miniera Sant'Aloisio, Miniera Gaffione, and Miniera di Gambatesa.
Inside the mines, the temperature is maintained constantly at around 10°C all year round, which is why it is recommended to wear warm, comfortable clothing, together with closed trekking shoes.
For prices and times, see the official website of Miniera Marzoli.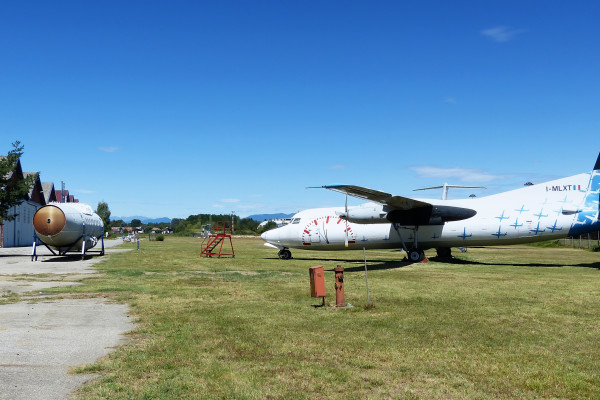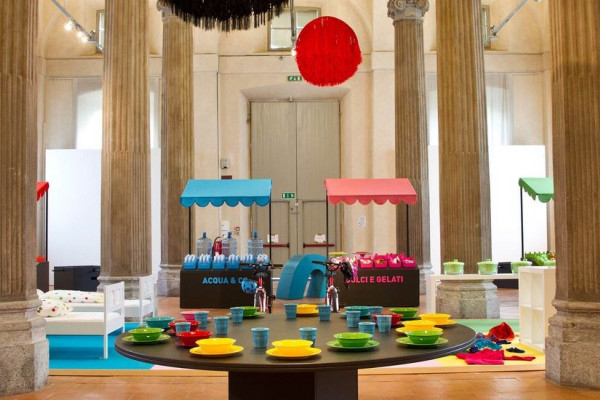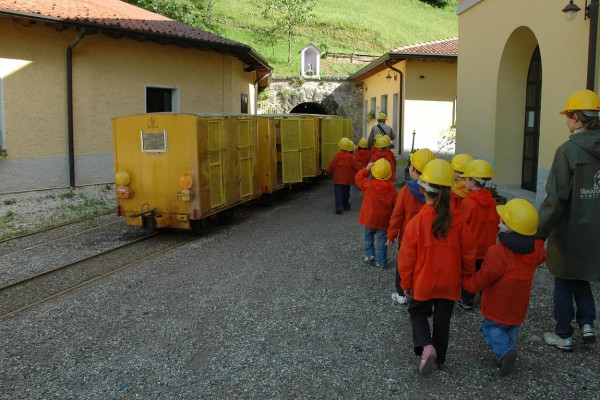 Tactile Museum, Varese
Touching the works on display in museums all over the world is usually prohibited; the rules are different in this museum. Touch represents a surprising way to understand the world, art, and design, using our hands to explore what we usually only perceive with our eyes.
The Tactile Museum of Varese contains a collection of tactile models in wood, available to be explored with your hands. It is divided into themed areas.
Architectural details: dedicated to the exploration of architectural details, allowing visitors to appreciate the distinctive features of different buildings and structures.
History of architecture: here it is possible to discover the history of architecture, to understand the evolution of the shapes and materials used to create buildings.
Waterways and mills: this section focuses on waterways and mills, offering the opportunity to become immersed in the history of canals and the importance of watermills to local communities.
Geographical-naturalistic models: on display here are three-dimensional models showing geographical and naturalistic elements and offering a tangible way to explore the area.
Three-dimensional tourist guides This section includes three-dimensional tourist guides that offer a tactile, sensory view of the main local tourist attractions.
As well as the models, there are also multi-sensory routes and installations to combine fun with the opportunity to experience the way in which the senses communicate, using a special language and making it possible to understand the different aspects of reality in greater depth.
For times and bookings, see the official website of the Tactile Museum.
---
MABA – Children's Archaeological Museum, Angera
The MABA, acronym for "Museo Archeologico per Bambini di Angera" or Children's Archaeological Museum, is a special corner inside the Archaeological Museum in Angera, and is dedicated to smaller children and their families. It is a small, permanent exhibition, complete with educational-play activities that are always available to  visitors.
This space is designed for children aged 3 and above, independently of their skills, talents or visual abilities. Inside the MABA, the texts on the information panel and the instructions for the games are all available in two languages and use print that is easy to read and chosen specifically for people with dyslexia. There are also games for children with sight problems (developed at the Institute for the Blind, Milan).
The layout of the MABA is designed to be a place where it is possible to explore, read, play and discover traditional games. It is dedicated to people who are curious about architecture, prehistory, local history and the ancient world. Most of the games are made by artisans, some with the intention of showing children that they can build games on their own, just like the children used to do in the ancient world. With the materials provided by ARCHEO-IO, children can create their own souvenirs to take home, or shoot a photo wearing a helmet and breastplate. 
More information on the website Visit Angera.
---
Kosmos, Museum of Natural History at the University of Pavia
The Kosmos Museum of Natural History is inside Palazzo Botta Adorno, a home with a long history, which has also played host to many illustrious figures. Today, the museum has been completely renewed as well as being interactive. With its collection of some 500 relics, together with multimedia games, videos, interactive stations for younger visitors, and much, much more 
Kosmos focuses in particular on younger visitors, with the aim of developing a new awareness of environmental issues and conserving nature, through exploration, interactivity, and play.
Shanti the elephant shows the different stages in a route developed for children, who will have the chance to discover the special content of some boxes placed along the way. They can find out, for example, about the nocturnal inhabitants of the animal kingdom and the invasive species that are influencing our ecosystems, the variations in tortoise shells, the anatomical differences between a Homo sapiens and an Australopithecus afarensis, and many other stimulating graphic and tactile proposals that will help them to explore the world of the past and to better understand that of the present.
The numerous multimedia installations include some that allow young visitors to explore the world of micro organisms, reconstruct animal skeletons, recognise birds of prey and understand the differences between a modern elephant's molars and those of an extinct mammoth.
For the youngest visitors, there are simple tactile experiences to help them distinguish between different types of giraffe fur, or to recognise the differences between African and Indian elephants.
Prices and opening hours are available on the official website of the Kosmos Museum.