Lifestyle

Lakes

Active & Green
Summer: camping is the thing to do in Lombardy
Whether in a tent or lodge, in a campervan or caravan, in mobile homes or chalets, or even in tipis or geodesic domes: in Lombardy, summer is for camping. It's true: camping in Lombardy is a booming trend, offering unprecedented options.
So here are 4 clear trends that are shaping outdoor holidays in our region. 
All you need to do is choose between campsites offering green, eco-sustainable and zero-kilometre stays; campsites where you can be in touch with nature at its wildest and most rural; facilities designed for you to spend a summer full of sport and adventure, and glamping sites (glamour camping), on a par with the finest hotels, for a summer surrounded by comfort and luxury.
Camping in Lombardy
This summer, huge numbers of Italians have chosen to spend their holidays closer to home, avoiding the current difficulties of foreign travel. If this includes you, you can be sure that summer in Lombardy offers some unique experiences. Stretching from the Alps to the Po Valley, our region boasts a wealth of tourist and cultural destinations, perfect for an outdoor holiday. 
The campsites in Lombardy are everywhere, close to charming, secluded lakes and busy beaches, to famous cities of art and old towns waiting to be explored, to nature reserves and protected areas. 
The most popular destinations for camping in Lombardy include the Brescian banks of Lake Garda, 12 km of beach from Sirmione to Limone on Lake Garda; the nearby Lake Idro and Lake Iseo; Lake Como especially to the north, towards Valtellina and Valchiavenna, but also the Lecco branch, towards Bellagio; Lake Maggiore with its wonderful shores; mountain locations such as Livigno, Bormio, Aprica and Adamello, as well as the Pre-Alps of Lecco and Bergamo… 
Eco-sustainable camping in Lombardy
Zero-impact campsites and eco-camping: Lombardy is at the forefront of a tourism that protects the ecosystem of the local surroundings and promotes green holidays. With a focus on acting responsibly as individuals – reduced waste, zero plastic, use of solar energy… - combined with offering facilities with a close connection to the surrounding area, with local organic products and extensive woodland areas, reusing waste materials…
Some are also equipped with electric vehicle charging stations, such as the Sereno Camping Holiday in Moniga del Garda (Brescia). Then there are those with solar panels and drinking water dispensers installed, such as the Fornella Camping & Wellness Family Resort in San Felice del Benaco (Brescia), which has won an award for its green vocation from the portal Campeggi.com. Visit Gardagreen to find out where to camp in an eco-friendly way.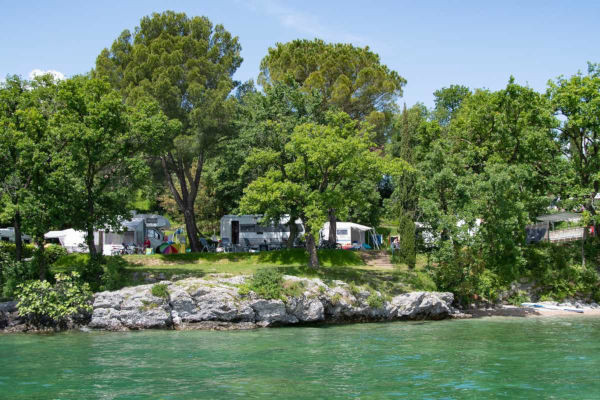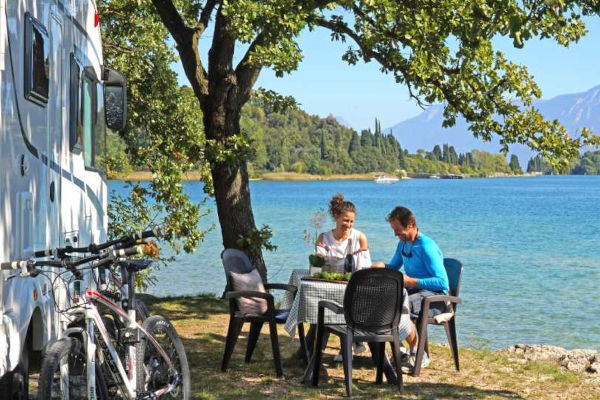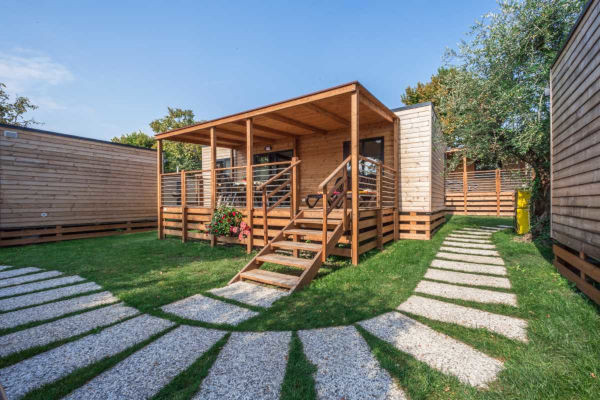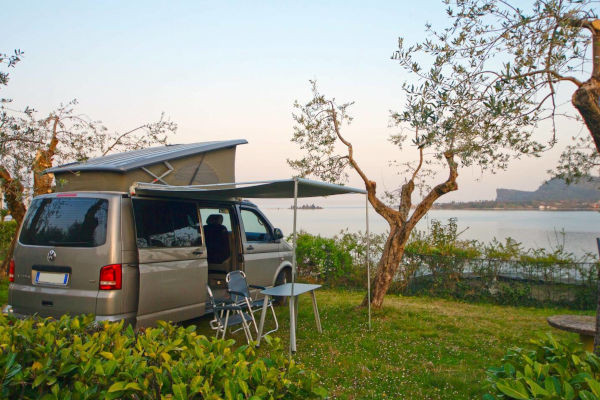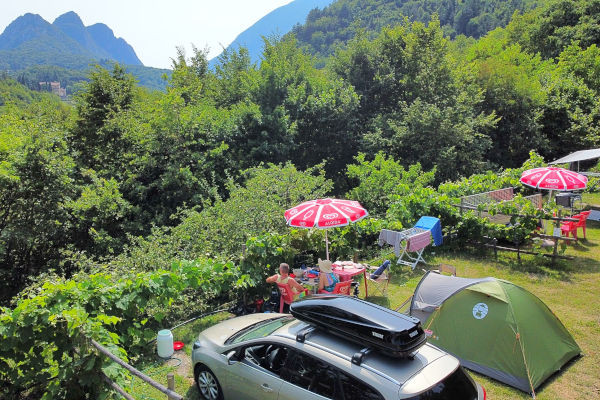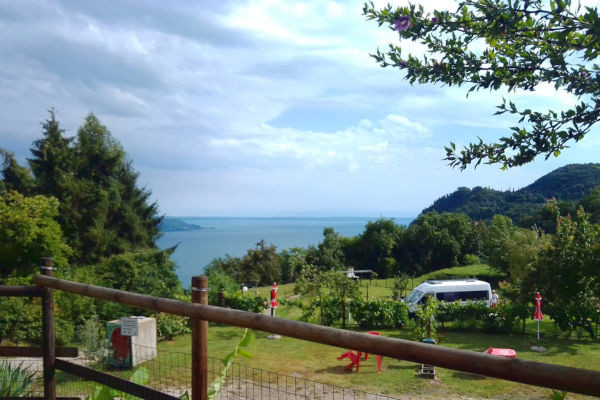 Wild and rural camping: the destinations
This is perhaps the purest form of camping, away from the traditional tourist spots, in direct contact with nature, although it is important to note that free camping is prohibited in Italy. There are, however, small campsites along the shores of small lakes, in the countryside and in the mountains, oases of relaxation surrounded by greenery, often connected to local facilities, such as traditional restaurants, where you can enjoy some excellent home cooking and homegrown produce. Looking for ideas? Try visiting Lake Idro and Val Sabbia, or Lake Iseo and Franciacorta.
An active summer at Lombardy campsites
Lombardy has many campsites equipped with proper sports facilities, including gyms, swimming pools, courses and instructors. If you are looking for thrills and excitement, you can practice all the latest water sports on the lakes of Lombardy, or delight your children with a stay at a water park. At the campsites in the PreAlps, you can go trekking, following woodland and tree routes, in valleys around Como, and in Valmalenco, in Val Bodengo, you can enjoy the breathtaking thrills of canyoning, as you descend the torrents.
Glamping: the summer's top camping trend 
Glamping elevates camping to a luxury experience, with every comfort you could imagine: spas and wellness centres, sports, first-class services, entertainment, exquisitely designed accommodation and furnishings. The most famous glamping resorts in Lombardy are those along the shores of Lake Garda, run by the Dutchman Loek Van De Loo through Vacanze col Cuore. The newest site, the Lake Idro Glamping Boutique, is ideal for lovers of sport, both on the water and on land, who can then relax in their lodge or glamping tent overlooking the lake. Perfect for children aged 0-6 years, on the other hand, is the Vacanze Glamping Boutique in San Felice del Benaco (Brescia), with baby monitoring services and equipped for smart working.
-
Ph VISORE: fornella.it