Valentine's Day: a date with love in Lombardy
February 14th is celebrated all over the world: in Lombardy, too, Valentine's Day - the day of lovers - is an important day for couples.
Often (whether we admit it or not), girlfriends and boyfriends, wives and husbands, and all those who love each other only remember the upcoming celebration at the last minute.         
It's true that a single rose, a box of chocolates, or even a simple love letter from the heart is enough to mark the occasion: but a little creativity is a great boost for the happiness and resilience of every couple!
Celebrating Valentine's Day in Lombardy
To help all lovers celebrate Valentine's Day in Lombardy without resorting to clichés or being caught unprepared, here are some original ideas to share with your sweetheart.
Valentine's Day at altitude
Do you like the idea of spending Valentine's Day in a warm embrace in the mountains?     Over the Valentine's weekend, the hotels and mountain huts of Lombardy are ready to welcome cold hearts and warm them up with delicious food from their fireplaces. 
If you are looking for something different, in the Valmalenco Ski Resort, Due cuori in pista (Two hearts on the pistes) is an exclusive and extremely romantic suite set up in a snowcat. Enjoy a panoramic view of the Alps, breakfast in your room, and a dedicated snowmobile service to dinner, where you can sample the flavours of the valley.     
You're sure to sleep tight if you choose to spend Valentine's Day at high altitude in the Pontedilegno Tonale area, in one of the Tonale Pass mountain huts. At an altitude of 2,750 metres on the Presena glacier, next to the Capanna Presena hut, three igloos have been set up: here you can sleep at 4° under soft blankets and warm duvets, surrounded by all the comforts of a luxury suite, including an ice cellar, spa, and restaurant. But hurry, because during spring the snow melts!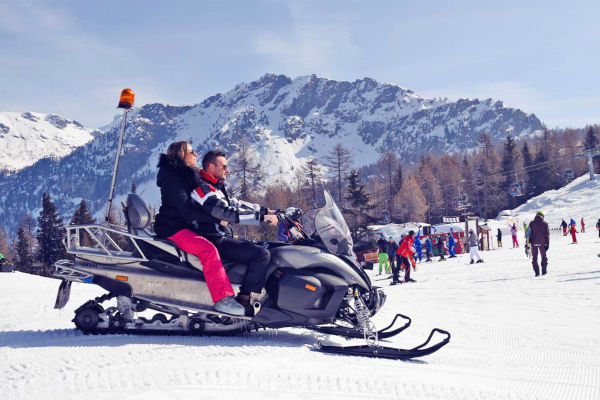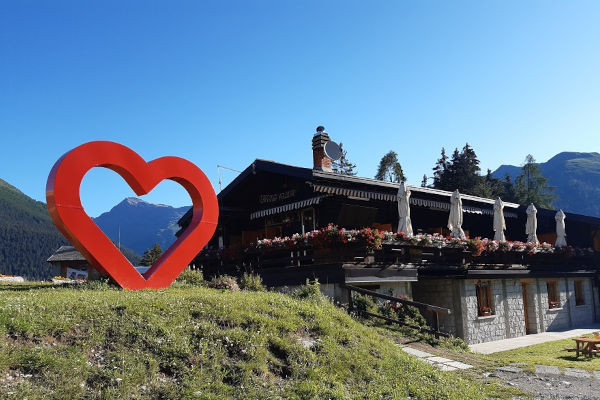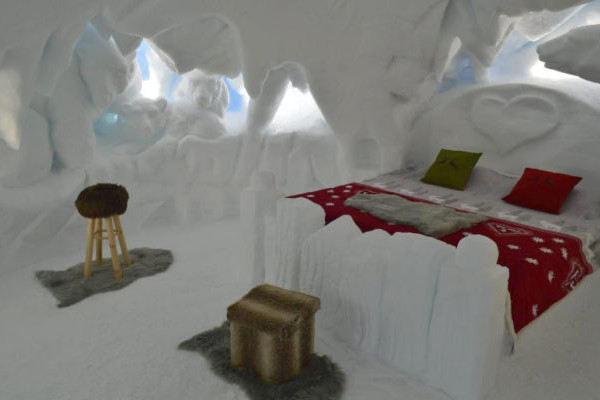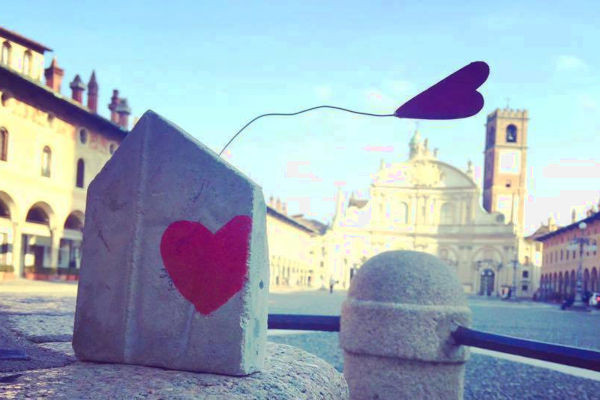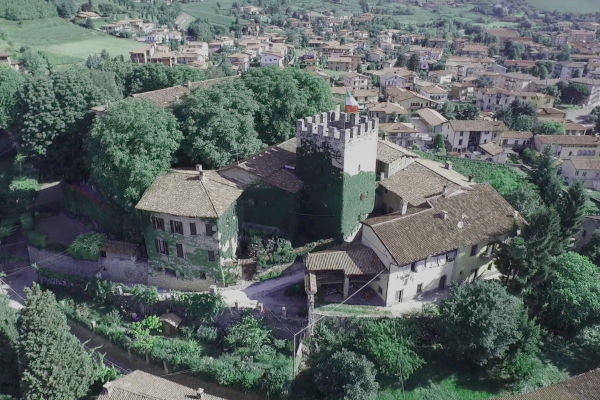 Art lovers in Lombardy
In the splendid setting of the ducal city, Vigevano in Love awaits lovers on February. The beautiful and historic town dresses up and welcomes couples with a rich programme of events.
A special Valentine's Day evening is also being held at Villa Della Porta Bozzolo, where the FAI is opening the doors of the historic residence, located just a stone's throw from Lake Maggiore (Casalzuigno, Varese), for a guided tour of its 18th-century rooms. Finally, a candlelight dinner in the villa's restaurant.
Urban passion in Milan 
Dedicated to everyone in the city and to its tourists - not just those who are in love - here is a definitive guide to romantic Milan: alleys and hidden corners, little squares and parks, evocative places such as the Alda Merini bridge on the Naviglio Grande, the Sirenette bridge in Sempione Park, the Guastalla gardens, the Brera Botanical Garden... All of these are the perfect setting for a passionate kiss between lovers.
-
Ph: valmalencoskiresort.com