Lifestyle

Art & Culture

Food & Wine

Lakes
Bergamo to Lake Iseo
Seventy-two hours to discover Bergamo Alta and Lake Iseo, culture, bike rides and delicious tastings
Bergamo Alta? An Italian masterpiece. Lake Iseo? Christo's Floating Piers have been such a hit that the lake is now top of the list for tourists from around the world. Why not try both: culture and relaxation. Plus, all the thrills of a bike ride around the lake. Read our tips. 
Bergamo Alta, from Venetian Works of Defence to Lorenzo Lotto
You will reach Città Alta (upper town) in a matter of minutes on foot or by cable car Surrounded by the Mura Veneziane (a UNESCO Heritage site since 2017), the mediaeval heart of Bergamo is studded with great little gems. From the former convent of San Francesco with its Giotto-like frescos to Piazza Vecchia housing the Campanone tower, Colleoni Chapel (don't miss the Verrocchio) and Santa Maria Maggiore with its marvellous inlaid choir. If you want to stop off for a coffee and some shopping, we recommend the Corsarola, which cuts Città Alta in two. Why not take the chance for a workout and continue your walk toward San Vigilio up at least one of the scorlazzini, characteristic open-stepped stairways offering a unique view over houses and gardens.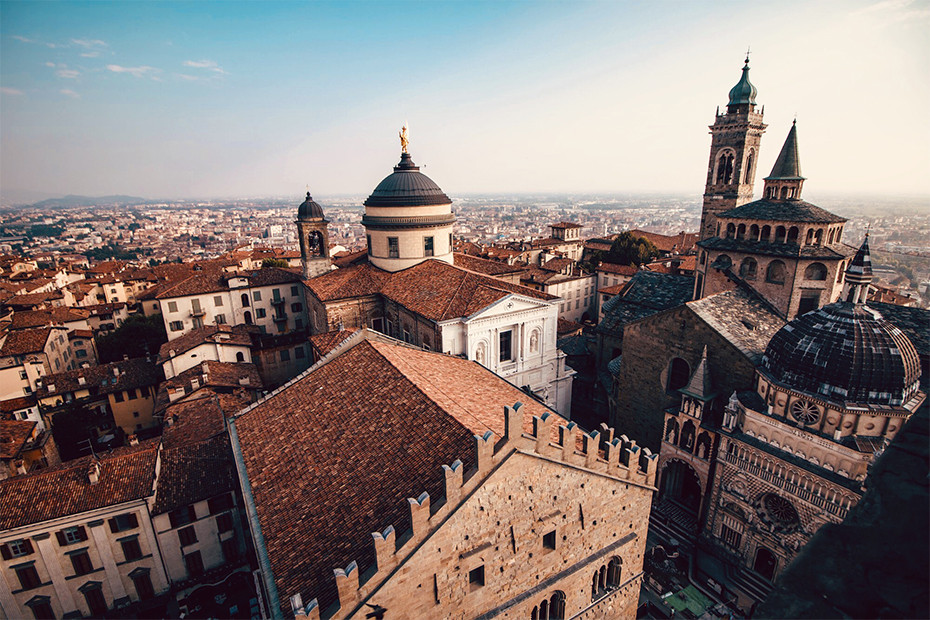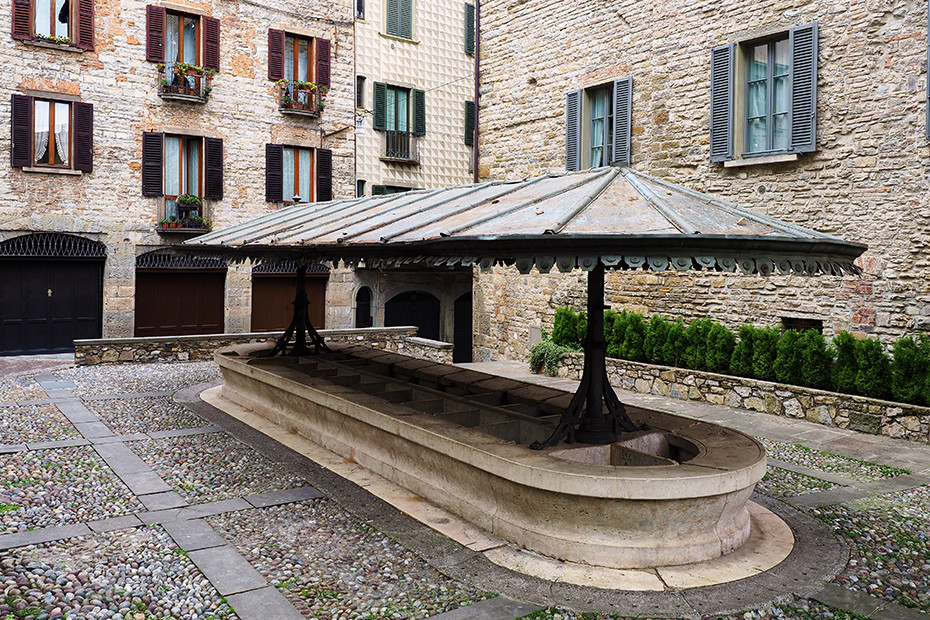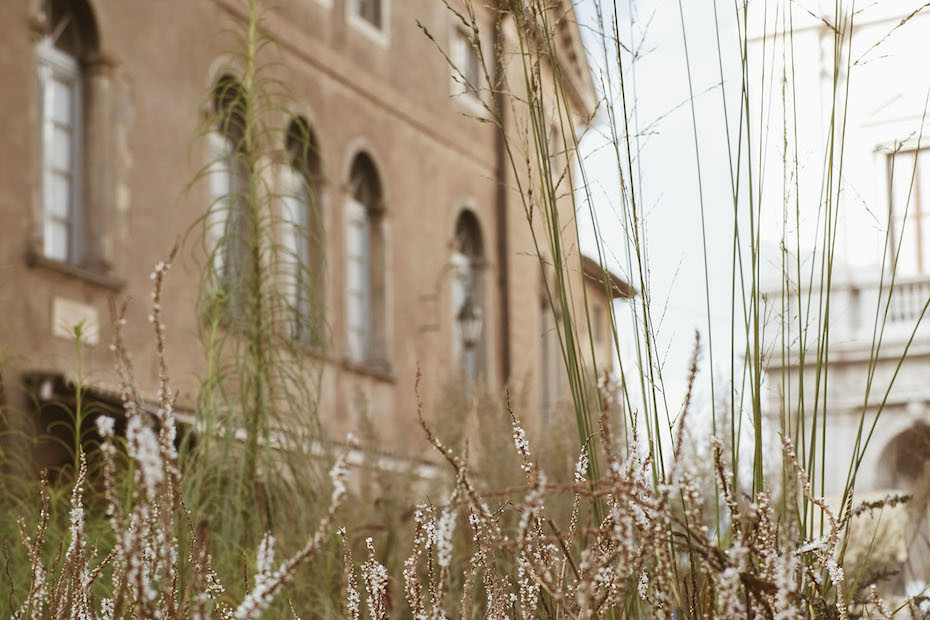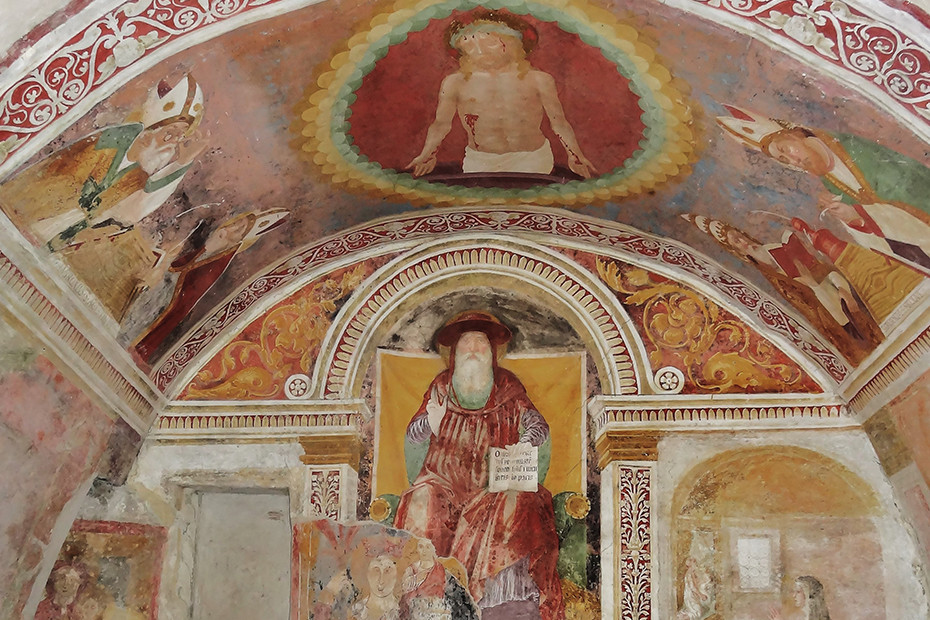 Lake Iseo, from riverbank to woodland
The most talked-about installation in the history of art (Floating Piers by Christo), has made Lake Iseo a must-see destination for any holiday in Lombardy. Located just over half an hour away from Bergamo, it offers experiences of all kinds. Walks, lake swimming (the waters reach 22° in summer), moonlit paddling and cycle trips. Tips for all seasons? Tick off at least two villages in the Alto Sebino: Lovere, with its well-endowed Pinacoteca, is one of the most beautiful villages in Italy and the lakeside at Pisogne is selfie heaven. Sportier visitors will find plenty to get their teeth into.  Pedal (you can even hire e-bikes) along the Vello-Toline panoramic cycle path (one of the most beautiful paths in Europe) or take a yacht trip (you can be served an apericena on board, weather permitting). Ancient glaciers have carved out stunning valleys near the lake shore. At Riva di Solto, take a 30 minute stroll through the woods to enjoy an enviable view of the lake …from an oversize bench . The Big Bench Community Project strikes again! What are you waiting for?
Last but not least, an adventure… from chopping board to plate
Travel without getting up from the table. The most characteristic delicacy from Bergamo is stuffed pasta with a very distinctive flavour known as casoncello. The proper version must be served with butter and pancetta (it's worth putting your diet on hold to try this delicious treat). At Lake Iseo, the flavour of the local cuisine changes to freshwater fish: perch, trout, char and bleak. These can be cooked in the traditional way or eaten raw and marinated, according to the canons of contemporary cuisine. The valleys running down to the lake also offer perfect pastureland for producing fresh and seasoned cheeses. Farms, dairy farms and rural tourism farms are the best places to discover new ones. Try dropping this name to sound like an expert: Stracchino di Bronzone. You will sound like a true cheese lover!