Summer at the park
Swimming pools, attractions, shows, adventure, sport: enjoy summer in Lombardy's most beautiful amusement parks
Summer 2021 is all about having fun! Where? In Lombardy's numerous amusement parks: water parks, adventure parks, theme parks, educational parks, and wildlife parks… for hours of outdoor fun, with family and friends and your own imagination. 
Amusement parks in Lombardy: which to choose
First of all, check out the activities and attractions offered by Lombardy's amusement parks: dips and somersaults in the water, leaps through time, sporting challenges, flights over the woods and trails to discover plants and animals. Not sure which to choose? Here are the 11 must-see amusement parks in Lombardy.
Lombardy's most famous amusement park: Leolandia Minitalia
Lombardy's most famous amusement park has to be Leolandia Minitalia in Capriate (Bergamo). It is also the most historic: since 1971, it has been home to Minitalia, where 160 of our national monuments are reproduced in reduced scale (from the Duomo (Cathedral) of Milan to the Reggia (Royal Palace) of Caserta. Today, Leolandia is a theme park for the whole family, with 40 attractions, rides, shows with pirates, cowboys and cartoon characters, an educational farm, an aquarium and a reptile house.
Three must-see water parks in Lombardy
Whether you want to chill in the open air, play sports or enjoy the attractions, Lombardy's water parks now offer much more than diving and swimming. At Parco La Quiete in Lonato del Garda (BS), in addition to the three pools of the Acquapark (including the 900 m2 Laguna pool with whirlpools and geysers), you will find water games and a children's play park, wellness areas, five-a-side football pitches, beach volleyball, mini-golf, basketball, table tennis, the Adventure Park with 5 tree trails, quad bike trails, e-bikes, and canoeing (map).
If all you fancy doing is splashing around in the water, try the Acquaworld in Concorezzo (Milan). The park is also indoors and open all year round and includes 12 pools and various areas, featuring a wave pool, waterfalls, whirlpools, geysers, slides, a children's Miniworld, a fantastic spa and the new addition for 2021: Swim VR, for swimming in the Indian Ocean using virtual reality. 
With a surface area of 200 thousand m2 - 11 pools of crystalline water, 6 km of slides, whirlpools, 3 green beaches, and 6 Beach Volley pitches - the Le Vele water park in San Gervasio (Brescia) is the largest in Italy (click here to see the map). It's a true sea of soft water and even has its own thermal baths.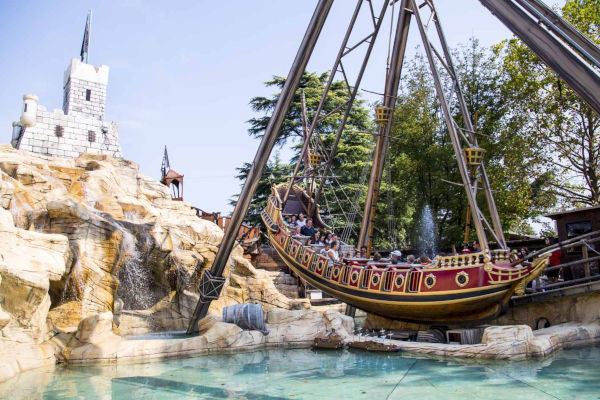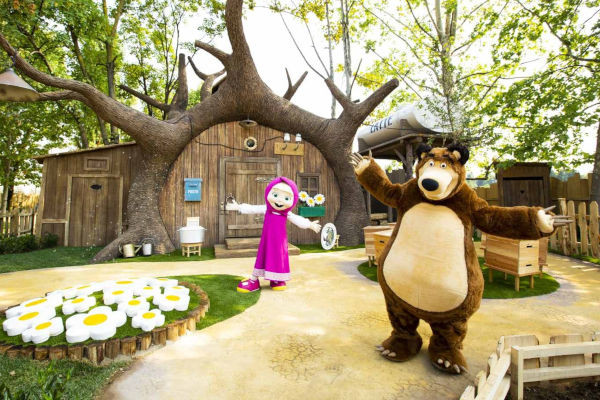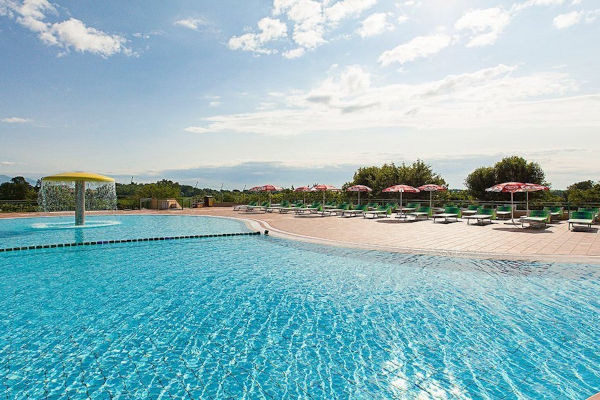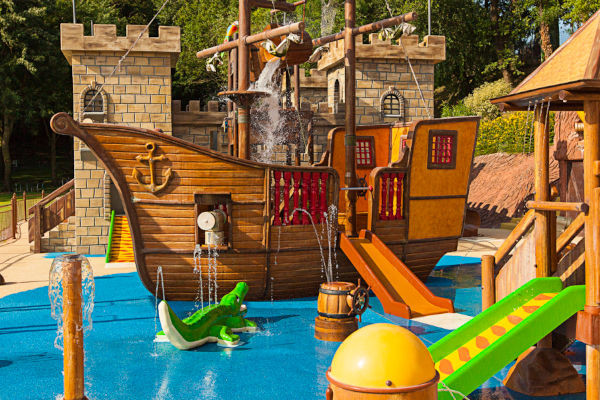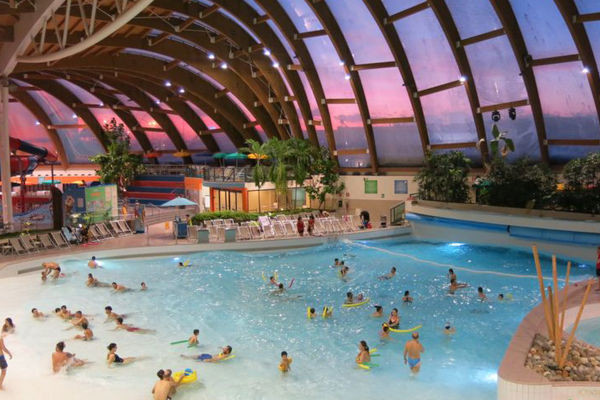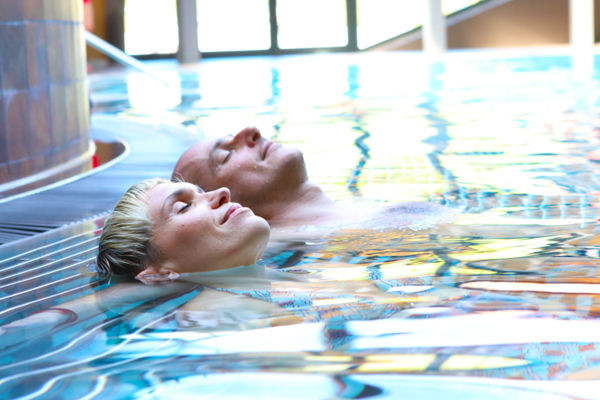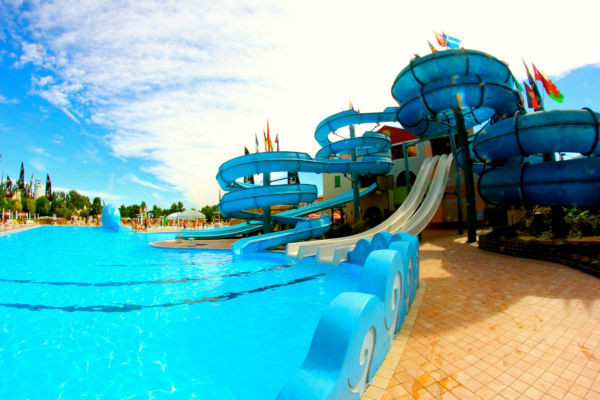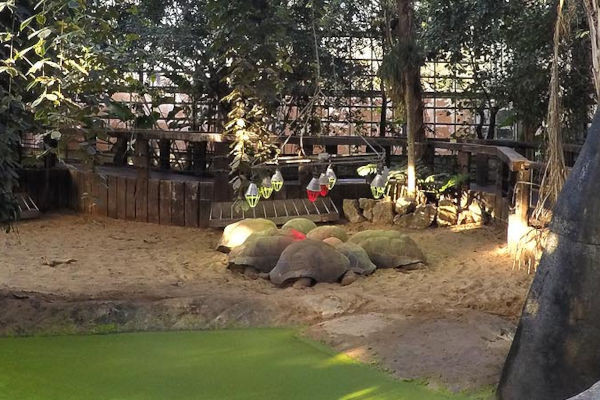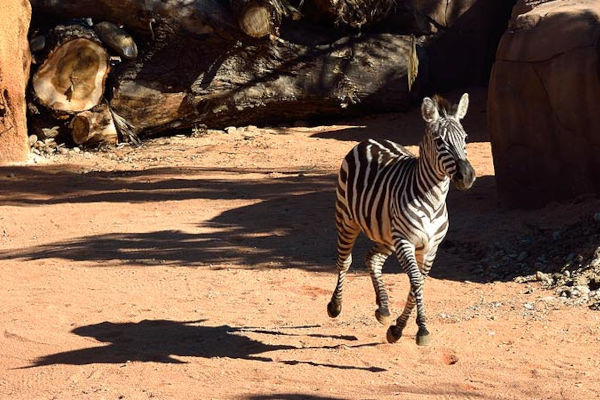 A mixture of history and nature: wildlife and educational parks in Lombardy
Le Cornelle is a unique wildlife park in Lombardy: there are 126,000 m2  for animals and those who love to admire them in the wild, in Valbrembo (BG) on the eastern bank of the River Brembo. Here, visitors can see exotic mammals, birds and reptiles up close in the elephant oasis, the savanna, the rainforest, the cheetah oasis, the tortoise island, and the reptile house. (click here to see the map).
At the Parco della Preistoria in Rivolta d'Adda (Cremona) you can embark on a journey through time in search of the origins of our species. The map will help you to find your way around this huge natural area (with 100 hectares of woodland), where you can discover dinosaurs and prehistoric animals and scenes of primitive life and villages. Lastly, the park also has a paleontological museum, a botanical trail and a charming maze.
In the Parco Ittico Paradiso in Zelo Buon Persico (Lodi) - there is a natural protected oasis coving 13 hectares with trees, small lakes, streams and fountains - and   spring water channels that are home to 20 species of fish: koi carp, catfish and sturgeon. In the underwater observatories it is possible to admire them in their natural environment and the elevated tank allows you to touch them (here is the map). 
Adventure parks: fun is guaranteed n Lombardy 
The adventure parks n Lombardy are the perfect destination for outdoor sports enthusiasts. At the Fly Emotion park in Albaredo (Sondrio) in Valtellina you can literally fly over the Orobie National Park, hooked up to the Aerofune zipline. Alternatively, you can choose from the 4 Aerobosco trails or try out the Railzip that takes you through woods and waterfalls. The park provides all the harnesses and safety helmets, it's naturally up to you to find the courage! 
Set amidst thousand-year-old larches, the Larix Park in Livigno (SO) offers thrills for the whole family. This park is also suitable for children with 9 trails of varying difficulty, with natural attractions and different challenges to suite your own spirit of adventure.
If adventure runs right through your veins, don't miss the Jungle Rider Park. In Civenna (Bellagio, CO) there are 9 trails with over 100 obstacles, archery, MTB track and the treasure hunt Fairy World; in Margno (LC), at an altitude of 1500 m in Valsassina, there are 6 trails immersed in an exclusive natural setting. In Albavilla (CO) you can admire Lake Pusiano from the tops of monumental American firs; there are 10 trails.
Do you have any adrenaline left? The Adamello Adventure park in Vezza d'Oglio (BS) is waiting for you to put all your energy to the test on 9 trails with walkways, nets and bridges suspended among the fir trees. On 8th August, the park will be exceptionally open at night, illuminated by torches and lanterns.