The village of santa maria del monte
DEPARTURE/ARRIVAL
From: Piazzale Montanari
To: Borgo di Santa Maria del Monte
TYPE/PERIOD
Walking
Spring/Summer/Autumn/Winter
CHANGE IN ALTITUDE
Uphill: 200m

Sacro Monte di Varese is a not-to-be-missed destination. A UNESCO site since 2003 it is a complex of religious buildings made up of fourteen chapels. Built from 1604 to 1623 it was finished off with statues and frescoes depicting the mysteries of the Rosary in 1698.
A good place to start exploring Sacro Monte is the first Viale arch, which is just a short distance away from Piazzale Montanari. The Mons Macchi Exhibition Centre is alongside the first chapel. Opened in 2014 it contains contemporary religious art and is also a visitor reception and info point.
Viale delle Cappelle, designed by architect Giuseppe Bernascone, is a 2-km-long uphill cobbled road. You can stop and admire the individual chapels along the route with their terracotta statues and frescoes depicting the joyful, painful and glorious mysteries.
Alongside the third chapel there is a Flight into Egypt, painted in 1983 by Renato Guttuso,  a Sicilian painter with strong Varese bonds and even an atelier in the characteristic village of Velate, at the foot of Sacro Monte.
After the third arch devoted to St Ambrose, with whom the holy mountain originated, you can either continue along the avenue or turn off left to the chapel known as Cappella Fallada, the failed chapel, as it was never finished. It was to have been the 12th chapel but work on it was abandoned as it was on the far side of the mountain.
Continuing along Via Fincarà takes you directly to to the village past Casa Museo Pogliaghi, Museum, once the home of this eclectic Milanese artist and containing a collection of over 1500 works and around 580 archaeological artefacts. This is work bought on the antiques market or by Lodovico Pogliaghi himself, such as a ten metre tall plaster model of Milan cathedral's central door.
From here you continue uphill to Piazzetta del Monastero, and Santuario di Santa Maria del Monte, undoubtedly one of Lombardy's most panoramic viewpoints over the lakes.
This is the access route to Museo Baroffio, Varese's oldest museum, which holds paintings and sculptures dating from the Romanesque period to the 18th century and a contemporary art collection.
The Crypt, the historic frescoed church, can be visited from below the sanctuary. Inside the Sanctuary is a treasure trove of Baroque art with the Cappella delle Beate Caterina e Giuliana, the two founders of the Monastero delle Romite Ambrosiane, active since 1474.
Today you can also get up to it on the Art Nouveau funicular built in 1909, a rail journey taking two minutes and a Sacro Monte di Varese experience.
---
TAPPE:
prima tappa: Centro espositivo Macchi
seconda tappa: Viale delle Cappelle
terza tappa: Cappella Fallada
quarta tappa: Casa Museo Pogliaghi
quinta tappa: Museo Baroffio e Cripta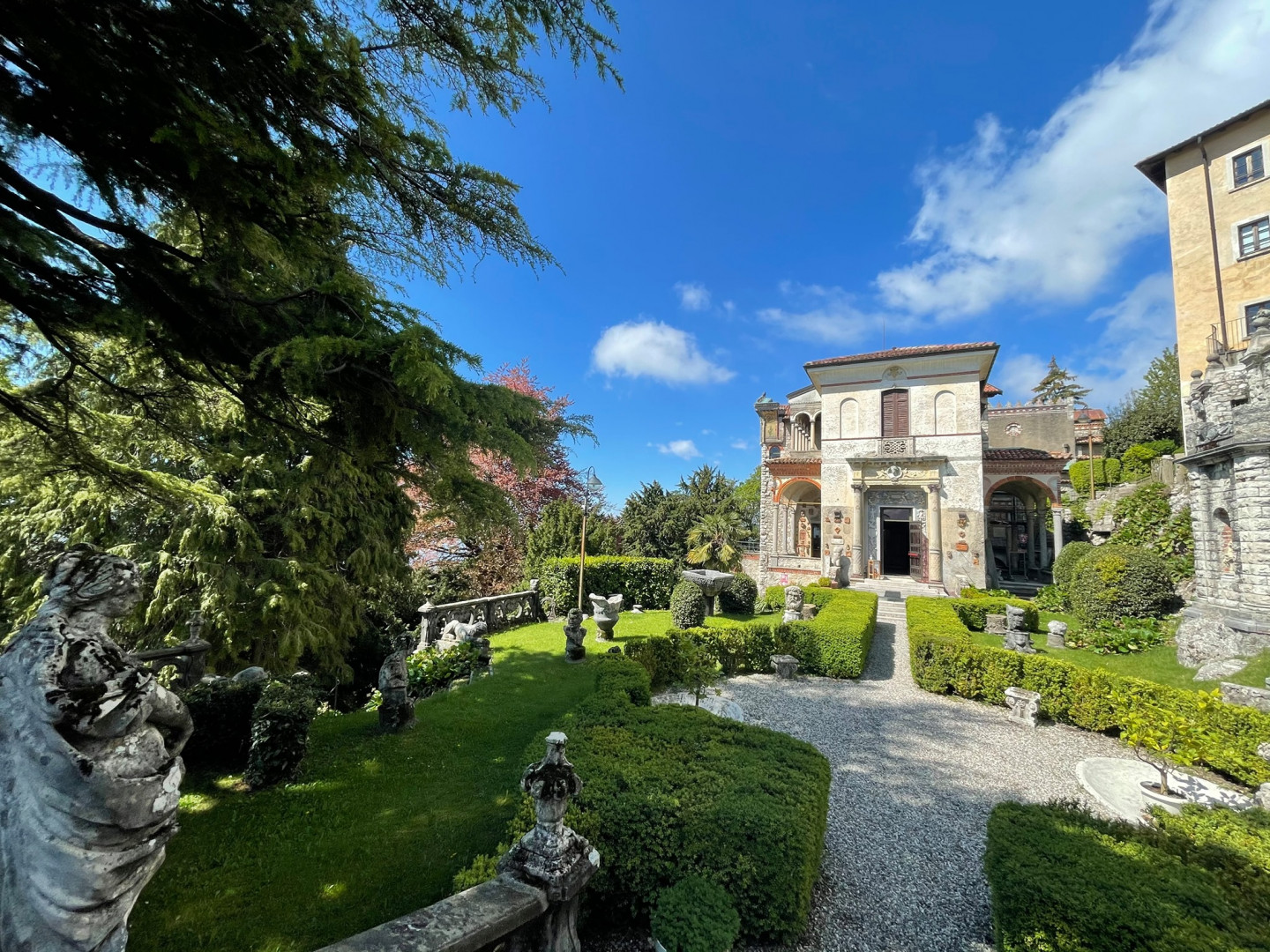 Mostra cosa c'è nelle vicinanze: