Art & Culture

Lifestyle

Active & Green

Food & Wine

Top Events
Events and Experiences in November
Music festivals and traditional cuisine: explore all the events that will brighten up the region this November
As November approaches, Lombardy takes on the beautiful autumn hues presenting a diverse selection of events, celebrations, and traditions to explore.  
From Milan to Bergamo, from Cremona to Pavia passing through Sondrio and nearby provinces, there is something special to enjoy for any taste and interest. Culinary events such as Fasulìn de l'öc cun le cudeghe in Pizzighettone or the Polenta Delights in Val Tartano.  Special cultural events await visitors in Milan at BookCity 2023 and Milano Music Week 2023. Nature can be explored with the "A Walk through the Autumn Foliage" in Nazzano or one can enjoy art with the "Guided Tours of Timeless Classics" in Clusone. 
MILAN AND PROVINCE 
BookCity 2023 – 15-19 November - Various locations in Milan
A not-to-be-missed event for book enthusiasts, featuring author meet-and-greets, book launches, live readings, and shows spanning from the heart of the city to its edges.  A festival that is a celebration of the collective passion for reading and writing. Browse the  2023 official BookCity Milano website. for more info on the event schedule.
Milano Music Week 2023 – 20-26 - Various locations in Milan
A full week of events, concerts, and meet-ups that enliven the city, merging venues, clubs, and event planners into one harmonious music event.  Milan becomes a grand stage for hundreds of artists and captivating both avid music fans and industry professionals.  Diverse venues offer a mix of concerts, workshops, album and book releases, as well as film showings, crafting an engaging experience for everyone.  For more information on the event schedule visit  the official Milano Music Week 2023 website.
---
BERGAMO AND PROVINCE 
Trevino 2023 – 18-19 November – Treviglio 
Trevino in Treviglio is back for a second edition: the trade fair dedicated to Italian wines hailing from every region.  This event is an unparalleled showcase for Italian wines from every corner of the country.  Over 100 companies will be participating in the event, allowing visitors to sample wines and spirits, purchase directly from the producers, and savor gourmet delicacies and street food.  It is a unique occasion to discover, meet, and get acquainted with Italian winemakers.  For ticket info visit the dedicated fair website. 
Guided Tours of Timeless Classics – 4-9-25 November – Clusone
On Saturday, 4, 9, and 25 November, Clusone presents a unique opportunity to explore into its rich artistic and cultural treasures with three sessions of "Guided Tours of Timeless Classics" and unveil the mysteries of the "Painted City".  The tour begins from Piazza dell'Orologio and includes exploring the intricate workings of the Fanzago Planetary Clock, the unforgettable "Danza Macabra" fresco and the "Oratorio dei Disciplini" with its poignant "Compianto" by Fantoni. Booking is mandatory and can be done online or at the Tourist Office for a fee of €10 for adults. Free admission for children up to the age of 12.  For more information and to book your tour, please call 0346.21113 or email infopoint@visitclusone.it.
---
CREMONA AND PROVINCE 
Fasulìn de l'öc cun le cudeghe – 28-29-31 October 1-4-5 November – Pizzighettone
Pizzighettone is ready to welcome back, as it is customary every year, the "Fasulìn de l'öc cun le cudeghe": a fantastic event celebrating an age-old culinary tradition.  This delightful festival stands out for its charming setting since it takes place within the Casemates, the ancient walls that fully encircle the historical center straddling the River Adda.  Enjoy a fall season culinary journey from Cremona, entirely by bicycle, that will allowing you to savour the region's delicious traditional foods. In the event of bad weather, a convenient shuttle service from Cremona to Pizzighettone is available.  For more details, please browse the event dedicated wesbite 
Festa del Torrone – 11-19 November – Cremona
Cremona gets all dressed up to celebrate its "torrone" (nougat).  This year, the event promises a host of new attractions along the streets of the historical centre while not forgetting traditional highlights such as the nougat structures, the Golden Torrone award, and the evocative historical reenactment of the marriage between Bianca Maria Visconti and Francesco Sforza.  Don't miss out on the much-anticipated grand finale of the event. Browse the full schedule of the year's sweetest and crunchiest event on the official Festa del Torrone website
---
PAVIA AND PROVINCE
A walk through the autumn foliage – 5 november - Nazzano
The Calyx Association presents a charming nature trek across the hills surrounding the picturesque village of Nazzano. This is the ideal opportunity to immerse oneself in the beauty of the Fall season while exploring the history and legends surrounding this area. The trail begins in the village of Nazzano and continues through the woods, leading up to the church of Madonna del Monte.    The trail spans approximately 5 km and is exclusive to members of the Calyx Association. For information on registration and participation fees, please visit the Calyx website
353rd Ancient San Martino Fair – 11-12 November – Godiasco Salice Terme
The enchanting atmosphere of tradition will sweep through the streets of the picturesque village of Godiasco, located in the province of Pavia, with the annual return of the Ancient San Martino Fair, now in its 353rd edition.  Over the two-day festival, visitors will be transported into a world filled with age-old flavors, historical crafts, and folklore shows that will recreate the ambiance of a bygone era. The event's schedule is comprehensive and diverse. Details can be found on Godiasco Salice Terme Municipal Website.
Truffle and Honey Fair – 12 November – Casteggio
This event celebrates the typical products of Fall in the charming Oltrepò Pavese area, inviting food enthusiasts to participate in a memorable gastronomy journey.  Expert truffle hunters and local honey producers will delight you with a broad selection of uniquely flavoured and authentic honeys. Moreover, the fair presents an opportunity to discover cured meats, aged cheeses, and other regional specialties from across Northern Italy.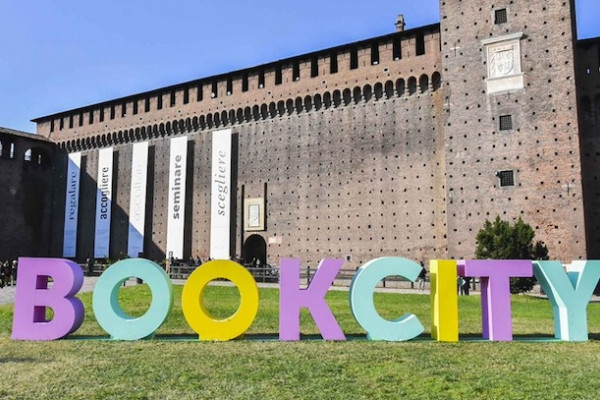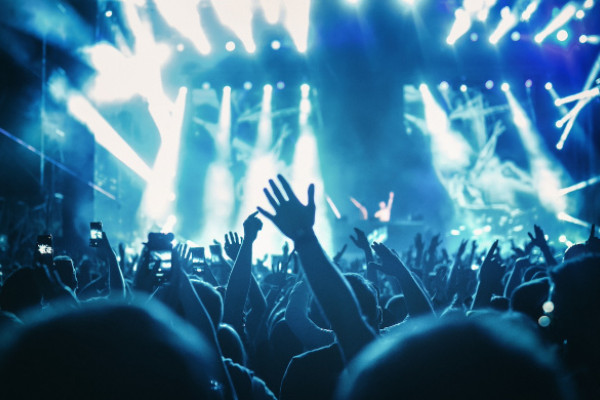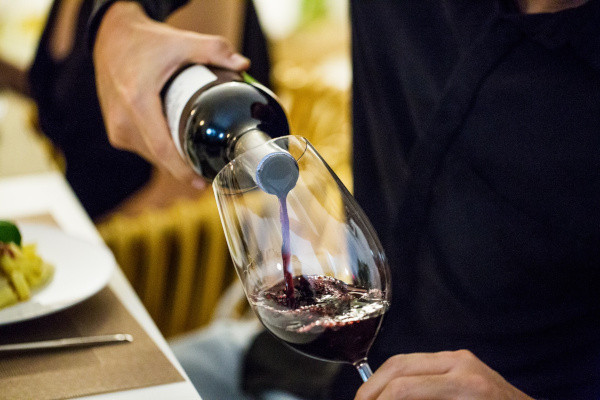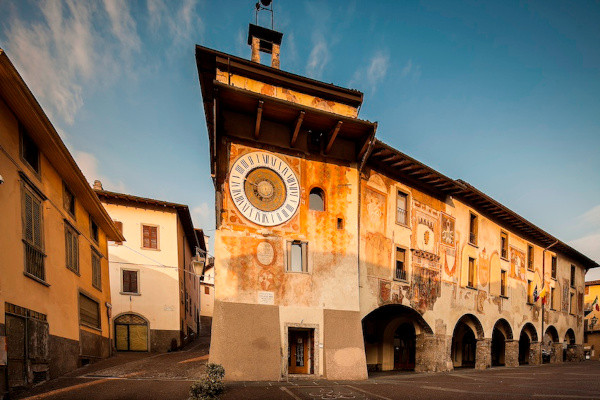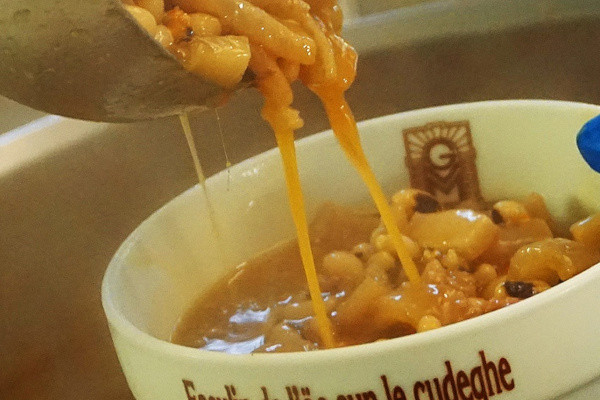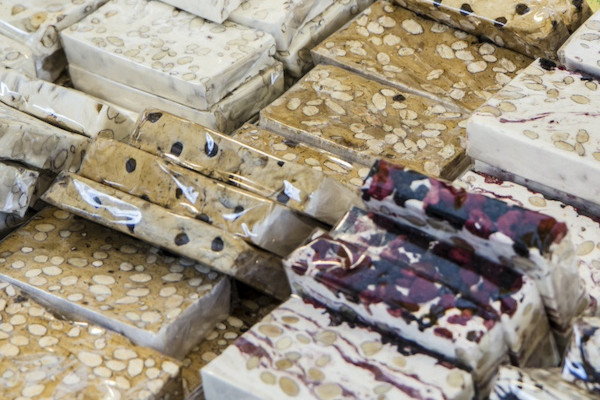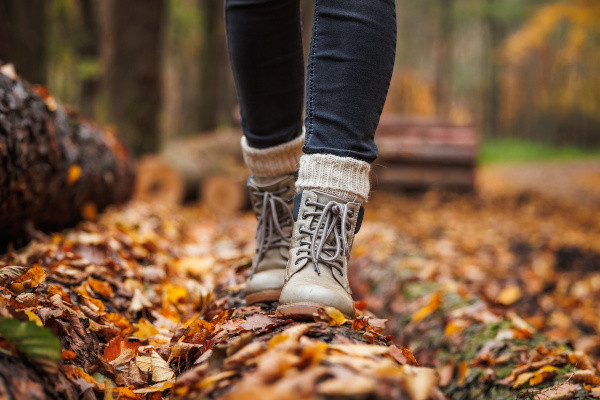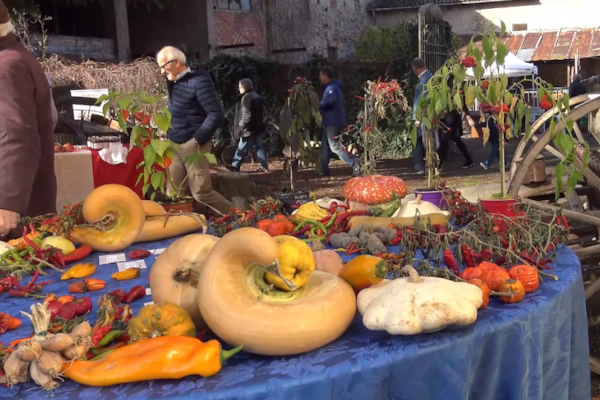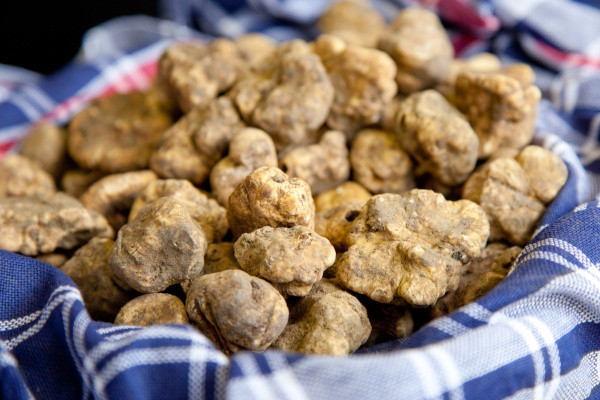 SONDRIO AND PROVINCE 
Polenta Delights – every weekend of November – Val Tartano
The Polenta Academy presents a culinary showcase in local restaurants.  Visitors can savor polenta in various styles, from traditional recipes to more innovative takes.  To make the weekend even more relaxing, it is recommended to stay at the establishments hosting the event.  For more details, please visit the dedicated website
Sondrio Festival 2023 – 16-26 November – Sondrio
High-quality nature documentaries, filmed in national parks around the world, will be screened for free at the Teatro Sociale in Sondrio.  Special guests and live performances will boost the event, fostering environmental awareness and celebrating the culture of protected areas. It is a not-to-be-missed opportunity to explore the beauty of our planet, especially for the younger audience, as the event includes conferences, exhibitions, shows, meetings, and environmental education activities.  For more details about the International Park Documentary Exhibition, please visit the official website.
---
OTHER PROVINCES
SloWeekend: The Magic and Flavours of Lake Como! – Every weekend from 4 to 19 November - Bellagio, Menaggio, Tremezzina, and Varenna (CO)
Debuting in 2022, this event offers an authentic experience and opportunity to explore four enchanting villages:  Bellagio, Menaggio, Tremezzina, and Varenna.  Themed tours in historical centres, villas, and breathtaking spots around Lake Como, local producer markets, food and wine tastings, special menus, and special rates at participating hotels make this a truly unique weekend getaway. It is an alternative way to explore Lake Como, combining its magnificent beauty with opportunities to meet and engage with local farmers, fishermen, and wine-makers eager to share their stories and traditions.
Gardacon 2023 – 11-12 November – Montichiari (BS)
The expo dedicated to video games and comics delivers a comprehensive "geek culture" experience, perfect for the entire family with hundreds of stations set up for the hottest video games of the moment, it offers attendees a full immersion into the digital gaming universe. But there is more: an extensive retro-gaming zone, allowing visitors to rediscover the classics from early consoles, PCs, and arcade machines, taking them on a nostalgic journey through the digital age. Comic enthusiasts will encounter prominent authors, interactive themed zones, and stages featuring non-stop entertainment, including cosplay contests, renowned YouTube personalities, retro TV shows popular with '90s kids, and so much more. For more details on the events and the full schedule, visit the official Gardacon 2023 website. 
Maratonina di Busto – 12 November – Busto Arsizio (VA)
The 30th edition of the Busto Arsizio Half Marathon will take place on 12 November offering as usual three exciting options.  The 21 km marathon race kicks off at 9:30 am from Viale Cadorna. For those looking for a less intense challenge, there is a non-competitive one.  Finally, there is a non-competitive 10 km race that winds through the city centre streets.  This event offers running enthusiasts of all skill levels an opportunity to take part in this captivating competition.  The rules are available on the Maratonina di Busto website.
To explore all other events scheduled in Lombardy for November, we invite you to check out the "Events" section. Use the filters to choose the event type and dates that interest you the most, ensuring you find an experience perfectly tailored to your preferences.