Food and wine events in Lombardy 2022: fairs and festivals of Autumn
The summer heat has finally drawn to a close, the villages have emptied themselves of the throngs of August tourists, the landscape has taken on a softer colour palate and Lombardy is bathing in a special quietness that heralds the coming of a season of truly gourmet delights.
We are at the start of autumn, an ideal time to plan a little getaway not too far from home, one that can fill you with plenty of positive energy (which you'll need for all the events that lay ahead!). A break that at this time of year can only have taste as its main theme, given the wealth of culinary resources, raw materials and goodness that our region has to offer during autumn. 
Events that have always been eagerly awaited by those who with close ties to local traditions, food and wine events in Lombardy are now becoming increasingly appealing for all types of holidaymakers. On top of delighting us with local specialities, they also act as a wonderful opportunity to take part in cultural activities, discover small villages that might otherwise be ignored, and to explore new and unfamiliar parts of the province. 
Aware of the difficulty of juggling the many different events planned at this time of year, below is just a small selection dedicated to the very best that Lombardy's regional cuisine and folk traditions have to offer this season.   
AUTUNNO PAVESE 2022: LOCAL FLAVOURS AND BEAUTY
There are great expectations once again this year at the Palazzo delle Esposizioni in Pavia for a food and wine event that has been hosted in this location for most of its editions (except for those at Castello Visconteo to celebrateExpo2015) and which this year is introducing exciting new changes in terms of its use of space. We're talking about Autunno Pavese, the most comprehensive celebration of the region's produce, taking place from 30 September to 3 October 2022. 
In addition to the on-site trade show, the main stars of which will be rice, wine, cured meats and the many products that symbolise the region's flair for taste and quality, this edition also includes a 'on tour' version that will see companies from Pavia's wine and food sector take part in a programme of events at their own premises. Created two years ago as a response to the restrictions of the pandemic, this innovative formula has proven to be a fantastic opportunity for discovering the historic and natural attractions of the places where this produce is made. 
Also adding to the appeal of Autunno Pavese 2022 is the prospect of master classes, show cooking and tastings with special guests.
MADE IN LOMELLINA: THE MORTARA GOOSE SALAMI FESTIVAL 
Having become one of the main events in the busy timetable of festivals in Lombardy and the entire Po basin, as well as thanks to a Festival Committee that has been able to maintain the original spirit of the event, the Goose Salami Festival will once again take place this year on the last Sunday of September. For over 50 years Mortara (PV) has truly pushed the boat out in celebration of its salami d'oca (goose salami) the crown jewel of a local industry that has been able to grow and diversify without compromising its ancient authenticity. Considered a dish par excellence by Italy's most prominent gastronomes, salame d'oca has boasted European Protected Geographical Indication (PGI) status since 2005 and is proudly recognised as one of the main local specialities of the Province of Pavia, along with rice and Oltrepò wines. 
The event is held in Piazza Monsignor Dughera, where the many 'Made in Lomellina' stalls will add a bit of a buzz to town entre and, between tastings of one local speciality after another at Ristorante O... che bontà, the official location for the event, you will also get the chance to relive the Renaissance history of Mortara, the hunting ground of Ludovico il Moro, Duke of Milan and commissioner of da Vinci's The Last Supper, and his wife Beatrice d'Este.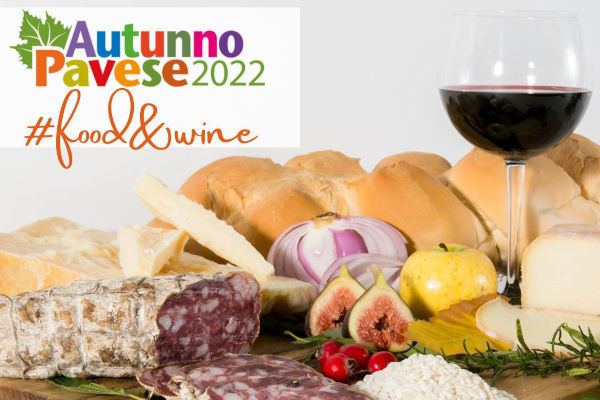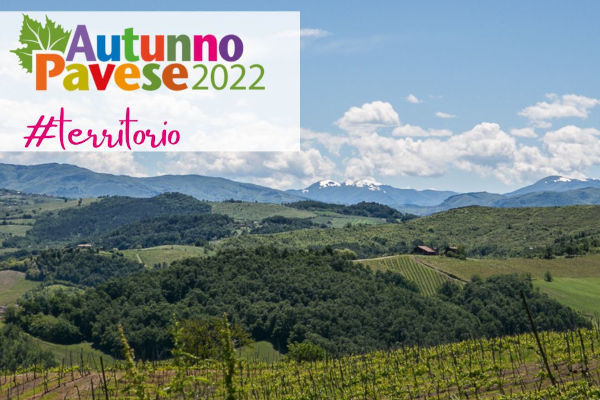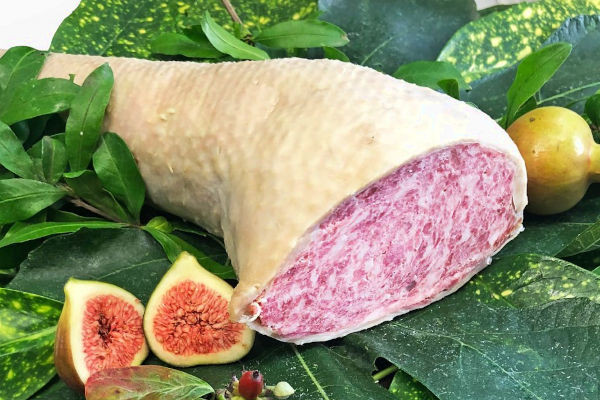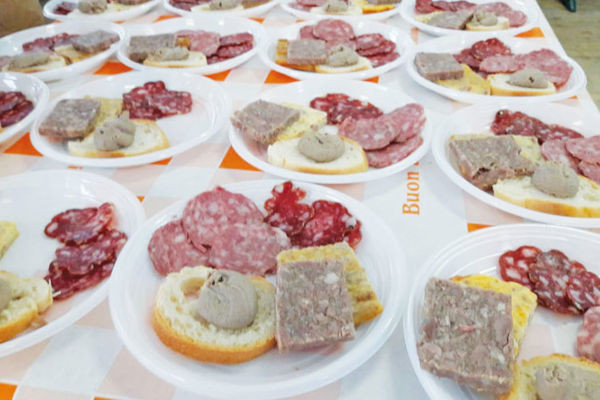 OLTREPÒ - THE LAND OF PINOT NERO: SENSORY ITINERARY IN CASTEGGIO 
On 27th September 2022, the prestigious settings of the Antica Tenuti Pegazzera in Casteggio, a small town in the Province of Pavia, will play host to the second edition of Oltrepò - Terra di Pinot Nero: un territorio, un vitigno, due eccellenze (Oltrepò - Land of Pinot Nero: one terroir, one grape variety, two excellent wines), a wine & food event that, by celebrating this grape's two great expressions in wine form (Pinot Nero Metodo Classico and Pinot Nero vinified in red), opens the doors to the beauty of the Oltrepò Hills and the region's excellent wines. 34 local wineries will present their products during a walk-around tasting that will take place throughout the day, while two master classes conducted by internationally-renowned wine experts will be dedicated to the specialist wine press and wine professionals, who will get the chance to discover and deepen their knowledge of the terroir where this prized grape variety is grown and transformed into wine. 
PIZZOCCHERO D'ORO: THE DELICIOUS JOYS OF AN AUTUMN WEEKEND
With its inaugural edition as part of the well-established Sapor d'Autunno food festival in Teglio, launched in the 1990s in Valtellina at the initiative of local restaurateurs, the genteel festivities of the Pizzochero d'Oro fit seamlessly into a celebration of art, history, culture and natural beauty. It does so by offering special tasting menus that celebrate the delicious delights of the beloved pizzoccheri, the renowned buckwheat pasta type produced throughout Valtellina. Every weekend in September, local chefs from the Accademia del Pizzocchero will create fantastic menus combining pizzocheri-based dishes and other traditional local specialities, all imaginatively reworked with a modern twist in the restaurants and holiday cottages participating in the event. 
One of the most acclaimed food and wine events in Lombardy, it is also an excellent excuse for discovering and exploring this delightful mountain village located 900 metres above sea level between Sondrio and Tirano. A perfect combination of nature and culture, it provides a breathtaking view of the Orobie Alps and the Valle dell'Adda .